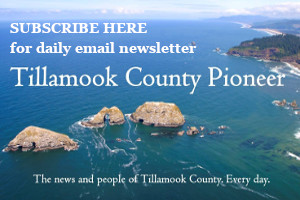 EDITOR'S NOTE:  Some areas of Oregon are already in Fire Season, and Northwest Oregon will enter fire season on June 14th. We have already had several brush and vegetation fires in Tillamook County and in nearby counties as well. It's important to pay attention and take extra precautions as the main cause of wildfires is human error.
PORTLAND, Ore. – With an early onset of above normal temperatures, rapid snowmelt, and consecutive days of below normal rainfall, fire season is off to an early start in the Pacific Northwest. These critical fire weather conditions and the potential for growing wildfires are prompting firefighting agencies to begin implementing fire regulations earlier than normal.
Whether these conditions spawn new wildfires depends almost entirely on how Oregonians conduct their activities outdoors. This time of year, human error is the chief cause of fires.
Help prevent accidental ignitions by taking these extra precautions while working and recreating in the coming days, weeks and months:
Check and follow local yard debris burning restrictions. Chip, compost or recycle yard debris instead.
Operate ATVs and other motorized vehicles only on established roads.
Check your vehicle for dragging tow chains or mechanical issues that could send sparks into roadside vegetation.
Don't park on dry grass – the hot exhaust system can set it smoldering in seconds.
Know before you go. Check current fire restrictions before building a campfire, as open fires may be prohibited. If allowed, stay with the campfire at all times and extinguish it until it's cold to the touch before leaving the area.
Smoke only in an enclosed vehicle and properly dispose of smoking materials.
When planning yard work outside, check equipment use restrictions, mow grass early in the morning, use a weed trimmer with plastic line, and keep a fire extinguisher or water close by.
"It's easy to become complacent about wildfire when we are focused on the calendar and not the conditions," said Kristin Babbs, President of the Keep Oregon Green Association. "Many people think it is a safe time of year to have open fires or operate equipment, but the quickly drying fuels say otherwise."
The region has already had several large human-caused wildfires this year that have burned structures, closed roads, and forced several evacuations. According to the Oregon Department of Forestry's Central Oregon District, half of the fires they have responded to so far this year were a result of escaped debris burns. These accidental fires could be avoided by covering the pile with a tarp and waiting to burn during the rainy fall and winter seasons. Unattended debris burns and campfires are the leading sources of human-caused wildfires.
This week's weather forecast calls for a combination of strong winds, warmer temperatures and no significant rain for the next seven to ten days. Before conducting outdoor activities that could possibly spark a wildfire, check with your local fire department, air authority, or visit the Oregon Department of Forestry's public use restrictions page at https://www.oregon.gov/odf/fire/pages/restrictions.aspx. Visitors to federal public lands can find fire restriction information at the ODF link or on USDA Forest Service and Bureau of Land Management recreation destination websites.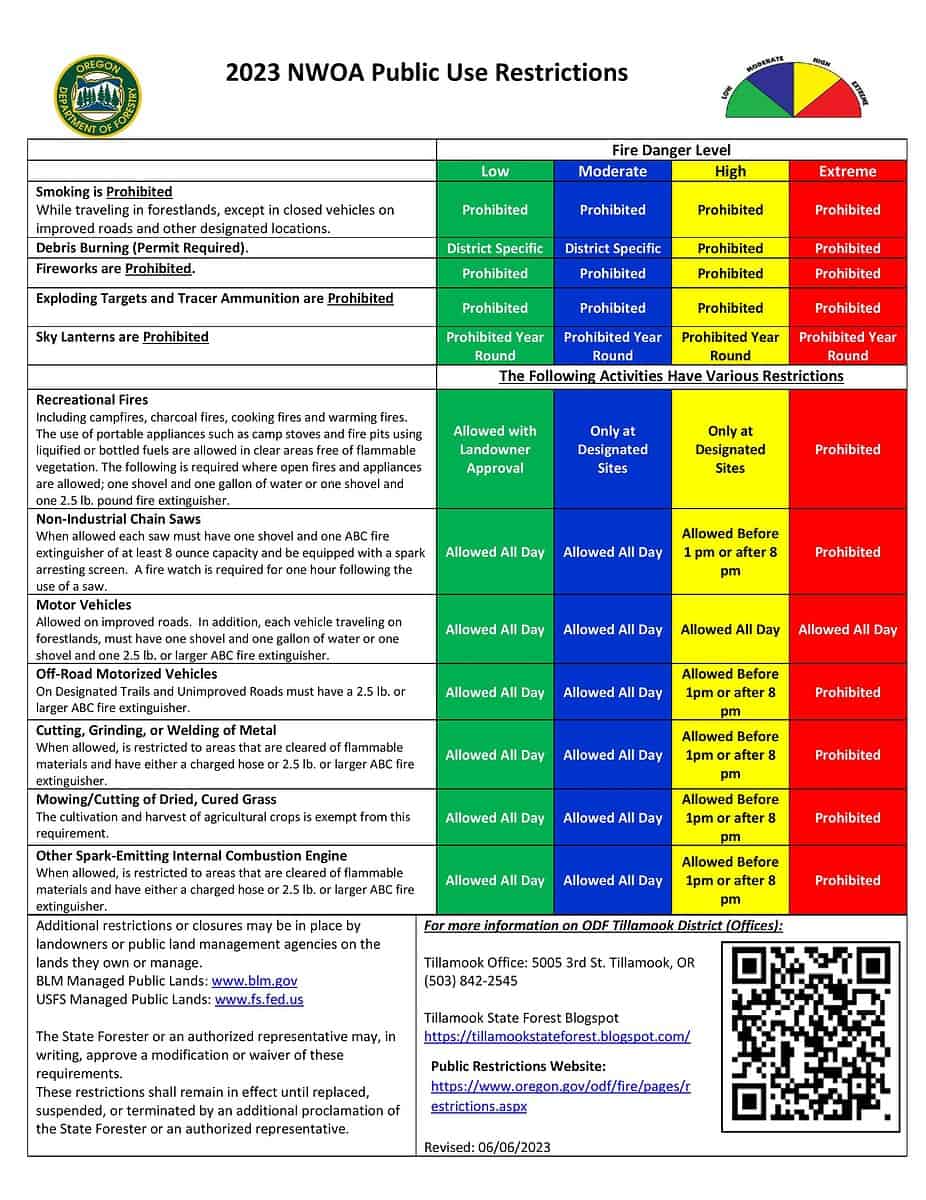 The Pacific Northwest Wildfire Coordinating Group is established to provide a coordinated interagency approach to wildfire management in Oregon and Washington. PNWCG provides leadership in interface and wildland fire management for local, tribal, state and federal agencies and their constituents to enhance firefighter safety and protection of life, property, and natural resources.
PNWCG is comprised of USDA-Forest Service; USDI-Bureau of Land Management, Bureau of Indian Affairs, National Park Service, Fish and Wildlife Service; Oregon Department of Forestry; Washington Department of Natural Resources; Washington Association of Fire Chiefs; The Oregon Fire Chiefs Association; The Oregon State Fire Marshal and the Washington State Fire Marshal.