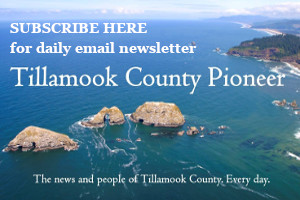 The Oregon Department of Forestry announced today that Fire season will begin at 01:00 am in Tillamook County on Monday, July 11th, 2022, according to the Oregon Department of Forestry.  Fire season is declared each year when conditions of fire hazard exist.  This declaration affects all lands, both public and private, in Northwest Oregon and joins most other regions of Oregon already in fire season.
For industrial forest operations, levels vary from Level 1 to Level 4 with accompanying restrictions on operations to protect forest resources. Restrictions are very similar to last year, with a 1 hour fire watch in Level I, a 2 hour fire watch in Level II, and a 2 hour fire watch in Level III. Level 4 is a complete shutdown, so no fire watch is required.  Forest operators must have required fire equipment onsite and ensure it is ready and can pass inspection.  Industrial Fire Precaution Levels (IFPL) Zones NW-1, NW-2 & NW-3 will be at a Level 1 on Monday.
For Public Restrictions, levels move from low (green), to extreme (red). These are indicated on the fire information boards at major roads entering forested areas. Campfires will be allowed at campsites:  designated sites and at dispersed sites in low (green). This recognizes that attended campfires adjacent to campsites have a low incident of spread.   As conditions dry out, the move to moderate (blue) restricts campfires to designated campsites and dispersed campfires will no longer be allowed.  Never leave a campfire unattended and make sure it is out cold before leaving.
In conjunction with the Tillamook County Fire Defense Board, a county wide burn ban will be in effect starting July 15th.
For up-to-date recorded information about fire season requirements, call 503-842-2548.  To request additional information, call 503-842-2545 during business hours.
Public Restrictions Website: https://www.oregon.gov/odf/fire/pages/restrictions.aspx