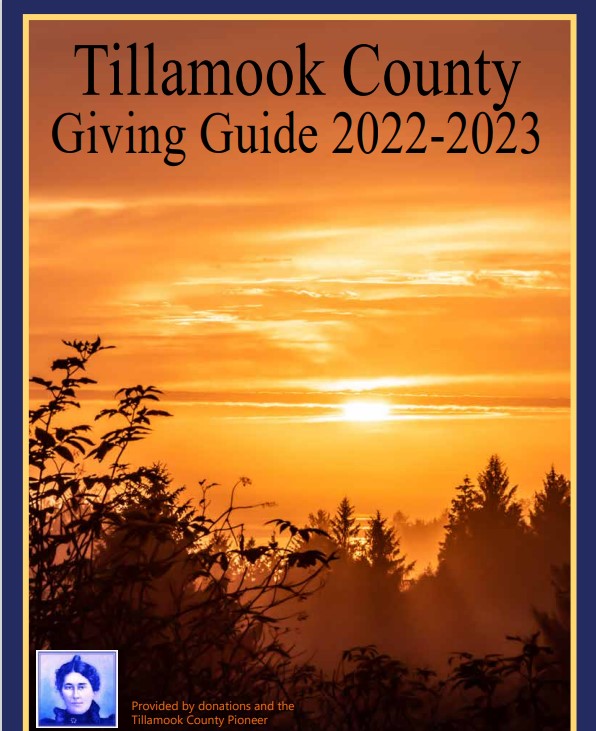 Joint Press Release – Tillamook County Sheriff's Office/Tillamook Fire District
On May 21, 2021, Tillamook Fire District (TFD) was dispatched to a reported structure fire at the Tillamook Coast RV Park at 85 3rd St. West in Tillamook. As with all structure fires in Tillamook County, this call was dispatched as a 2nd Alarm Fire. In cases of a 2nd Alarm, other fire agencies within the county automatically respond to assist with fighting the fire and to cover the primary department's district during the emergency.
According to Fire Chief Daron Bement, TFD sent two fire engines and one rescue truck to the scene and TFD personnel arrived on scene four minutes after being dispatched. "When our crews arrived, they found a heavily involved RV trailer fire. Neighbors had removed gas cans and generators that were near the trailer and were attempting to fight the fire with garden hoses."
"After the fire was extinguished, a deceased white male adult was located in the trailer when crews were overhauling the scene," said Chief Bement. The Oregon State Fire Marshal's Office (OSFM) and the Tillamook County Fire Investigation Team, consisting of detectives from the Tillamook County Sheriff's Office and personnel from other county fire agencies, were called to the scene to investigate the fire.
"The victim was identified as forty-year-old Douglas James Schoniger of Tillamook," said Detective Sgt. Michelle Brewer. "Mr. Schoniger was the only occupant in the trailer at the time of the fire, and the cause of death was determined to be fire related."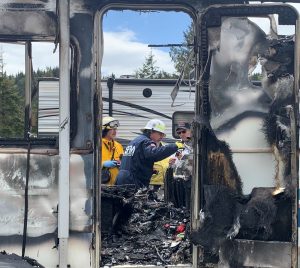 According to Tillamook Fire District's Fire Marshal, Rueben Descloux, the cause of the fire was determined to be electrical in nature. "The fire was unintentional and caused by the improper use of an extension cord. There was a 100' foot extension cord coiled tightly wrapped, covered by boxes and clothes that was attached to a portable heater and powering other electrical items. The cord was not rated to handle the wattage of the heater which should be plugged directly into an outlet."
Investigators also report that there were no smoke detectors or carbon monoxide detectors found in the trailer. TFD has responded to several structure fires this year caused by improper use of an extension cord, and unfortunately the practice is more common than one might imagine. "When I do commercial inspections, I am able to write-up the violation so that it can be corrected," said Fire Marshal Descloux. "But that doesn't happen with residential dwellings."
However, Chief Bement states that TFD is happy to inspect residential structures for fire safety if that inspection is requested by the occupant. "Also, properly working smoke detectors save lives, so be sure to check them often."
TFD had three paid personnel and nine volunteers respond to this fire. Deputy State Fire Marsal Chris Dugan and personnel from TFD, TCSO, Nestucca Fire Rescue, Bay City Fire Rescue and Netarts-Oceanside Fire Rescue assisted with this investigation and responded to the call for mutual aid.