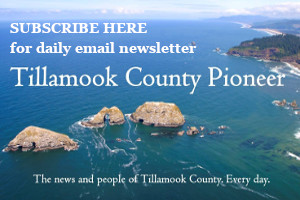 Several existing fires in Oregon grew yesterday, with the greatest growth on the Chetco Bar Fire in Curry County in southwest Oregon. Overnight  strong north winds pushed the fire south, increasing it by thousands of acres and threatening land protected by the Coos Forest Protective Association. Infrared mapping shows the total fire size as of this morning had reached about 31,000 acres according to a news release from the fire's Incident Management Team. Gov. Kate Brown has invoked the Emergency Conflagration Act to allow for the mobilization of additional resources.

 
The fire is exhibiting extreme behavior with long-range spotting, prompting Level 3 evacuations and closure of the Kalmiopsis Wilderness. Significant smoke is also affecting air quality this weekend in Brookings. The fire was started by lightning July 12 on the Rogue River-Siskiyou National Forest.
 
Fire managers from the Coos Forest Protective Association are engaged in the fire. They are focused on lands they protect which are threatened by the Chetco Bar Fire. ODF will send additional resources to CFPA as they are needed to help that mission.
 
Temporary Flight Restriction issued for Chetco Bar
The Federal Aviation Administration (FAA) has issued a Temporary Flight Restriction (TFR) over the Chetco Bar Fire. Any private aircraft or drone that violates the TFR could face serious criminal charges. Visit the FAA's website www.KnowBeforeYouFly.org. Because of the potential to interfere with aircraft fighting a fire, it's never a good idea to send a private drone to any wildfire. Remember, "If you fly, we can't!"
ODF is fully engaged on wildfires
ODF is fully engaged on wildfires across the state, conducting those operations safely, efficiently and effectively. As was done in the busy wildfire years of 2013-15, to sustain our operations ODF has again been mobilizing resources from the national system and our Canadian partners.
 
ODF is integrated with Oregon's Office of Emergency Management to manage demands resulting from the solar eclipse. The influx of visitors coincides with the state's peak fire season.
 
 New wildfires on ODF-protected land  
To date, ODF's emphasis on putting out fires as early as possible on lands we protect has helped keep acres burned on those lands far below the 10-year average.
 
Raven's Ridge Fire
ODF's Forest Grove unit responded to the 19-acre Raven's Ridge Fire. The fire started Saturday afternoon in steep slash and timber in western Washington County. ODF staff now have the fire 100 percent lined and are mopping up. They were aided in their suppression efforts by a logging operator's dozer and excavator. other assistance was provided by rural fire departments from Banks, Cornelius, Forest Grove, Vernonia and Tualatin Valley Fire and Rescue, as well as Fire Boss planes and South Fork inmate crews.
 
Backside Baldy Lane Fire
An aggressive and coordinated initial attack by the Douglas Forest Protective Association and North Douglas County Fire and EMS stopped a fast-moving grass fire late Saturday afternoon three miles northwest of Yoncalla.  DFPA's helicopter dropped buckets of water on the head of the fire to slow its forward spread. Engine crews from both agencies and a bull dozer from the landowner then worked around the outside of the fire, stopping it at approximately 12 acres. The cause is under investigation.
 
Updates on other existing Oregon wildfires
 
Milli Fire – Deschutes National Forest
Protecting structures remains a high priority for this fire just outside Sisters. Evacuations, closures of roads and recreation areas are in place. Visible smoke from the fire may impact eclipse visibility in the vicinity. Information posted by the incident still shows it at 7,814 acres.
 
More than 480 personnel are reported engaged in fighting the fire. ODF, Deschutes and Ochoco National Forests, Oregon State Fire Marshall's Office, and Oregon Department of Transportation are cooperating with the Southwest Area Incident Management Team to manage the fire.
 
Belknap Fire – Ochoco National Forest
The lightning-caused wildfire 20 miles northeast of Prineville is reported at 75 percent contained. It has been burning in the Mill Creek Wilderness.
 
Falcon Complex –
This group of fires burning in timber roughly 17 miles north of Prospect in southern Oregon has grown by 300 acres to a total size of 2,200 acres. It is reported as 17 percent contained. 
 
High Cascades Complex – in and around Crater Lake National Park
This complex of fires has grown a reported 572 acres over the past 24 hours to 11,226 acres. The fire is  exhibiting moderate fire behavior. Over a hundred Oregon National Guard members are helping at the fire since being mobilized earlier this week. Road, trail and area closures are in place.
 
Jones Fire – Willamette National Forest
This fire east of Springfield has grown by a thousand acres and is reported this morning at 3,728 acres. Structures and commercial timber are threatened and there have been area closures and campground evacuations. Burnout operations are a part of the fire plan.
 
Miller Complex – Rogue River-Siskiyou National Forest
The total acreage burned was reported at 5,302 acres, an increase of 634 acres. The Complex is burning in timber southwest Jackson County near the California border.
 
Nena Springs – Warm Springs reservation
Growth overnight on this fire was more limited than yesterday, increasing by 2,132 acres to 68,135 total acres burned.
 
Staley Fire – Willamette National Forest
No growth in the fire had been reported by early this morning. It is still listed at 761 acres. This fire 23 miles south of Oakridge is just a few miles from ODF-protected land. ODF is engaging with the Incident Management Team managing the fire.
 
Umpqua North Complex – Umpqua National Forest 
This group of fires is now reported at 6,878 acres. ODF and the Douglas Forest Protective Association are part of a Unified Command formed in response to the fire. Campground and area closures are in effect and evacuations are in place.
 
Whitewater Fire – Willamette National Forest / ODF North Cascade District
 
This fire is now reported at 7,599 acres, an increase of 568 acres. Burnout operations have been conducted to remove vegetation between this fire and control lines, helping keep the fire from spreading into private forestland. Two Oregon Army National Guard Ch-47 helicopters continue making water drops on the fire.
 
Fire conditions forecast
Skies should be sunny across the state for tomorrow's eclipse except at the coast. Dry, sunny weather keeps fuels dry, making them ignite easily.
 
Lightning is expected to return to south-central Oregon Tuesday, spreading more widely to central and eastern Oregon on Wednesday. New wildfires are likely in the wake of the thunderstorms. Fire restrictions and closures remain in effect. To find those for ODF-protected lands, go to http://www.oregon.gov/ODF/Fire/Pages/Restrictions.aspx 
  
For more information on wildfires and wildfire readiness, please go to the department's wildfire blog.