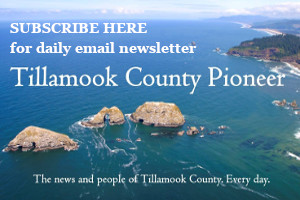 There will be professional fireworks displays in Rockaway Beach and Pacific City in Tillamook County on the evening of July 4th
At the Rockaway Beach Wayside, Coast Guardsman Caleb Zigmont will play the bagpipes prior to fireworks going off on the 4th at the memorial flag pole in Rockaway Beach. From Caleb: "I'd love for all of you to join us for some America the Beautiful, God Bless America, Semper Paratus (The Coast Guard Service Tune,) and finally Amazing Grace." The bagpipes will be at 9:00 pm.
Happy Independence Day Tillamook County!