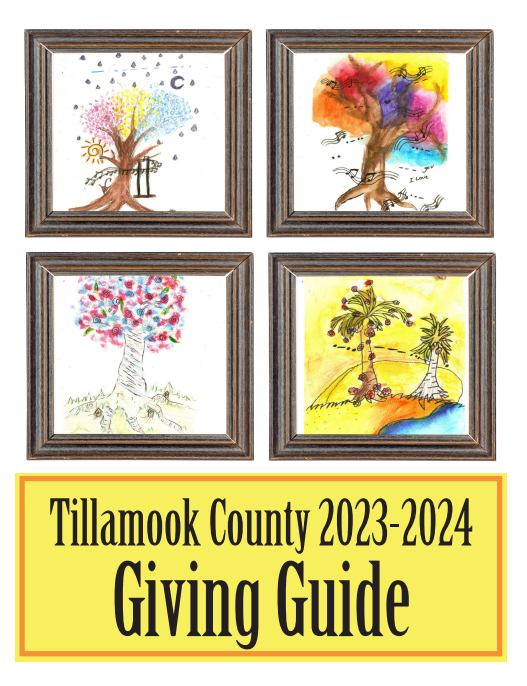 It is rare these days to see people tossing bottles or cans out car windows.  Instead, recycling bottles and cans has become the norm and we can thank Oregon for that.  In 1971 Oregon passed the first anti-litter bottle bill in the United States requiring refundable deposits on all beer and soft drink containers.
Passage of similar bills in ten states reduced beverage container litter up to 83%, conserving natural resources through recycling, and reduced waste going to landfills.
Since its operation began, CARTM has seen steady growth in the return of deposit bottles and cans, especially since water containers were added to the bottle bill.  In 2016 a record 587,910 deposit bottles and cans were donated to CARTM for recycling.
"All segments of our community return bottles and cans to CARTM," said executive director Karen Reddick-Yurka.  "The locals, the visitors, the campers at the state park and people who rent vacation homes are strong users of our service.  The money we receive from this source is important to our operations."
On April 1, the current five cent deposit will increase to 10 cents on water, flavored water, soda water, mineral water, beer/malt beverages and carbonated soft drinks.  Additional beverages  (such as cider, coconut water, coffee, tea, fruit juice and energy drinks) will be added to this list in January 2018 but until then only those containers with the appropriate Oregon refund label are considered deposit bottle or cans.
As CARTM celebrates its anniversary, Karen and her crew have set a goal of an additional 20,000 deposit bottles and cans – 1,000 for each of our 20 years – for a total of 607,910.  "We encourage the community to help meet this ambitious goal," Karen said.
"We recognize that on April 1, every redeemable can or bottle is worth more," said Karen, "so we are making donation slips available to those who bring their bottles and cans to CARTM."  "We are grateful for these very generous donations to CARTM's bottom line."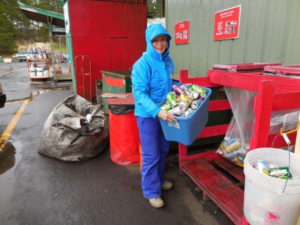 When people 'return their returnables' to CARTM in 2017, Karen considers it a birthday present to CARTM for its 20th.  "We hope everyone will put Sunday, May 21 on their calendar to come to CARTM for birthday cake," Karen added.  CARTM will be celebrating that day with complimentary cake, live music and a special sidewalk sale filled with unique items, bargains and collectibles.
For more information call 503-368-7764 or email ed@cartm.org.
TOP 10 Reasons to Return Your Returnables to CARTM
Think of each deposit bottle and can returned to CARTM as a birthday present for our 20th year!
Recycling deposit bottles and cans is the easiest and best way to have an environmental impact. No new mining, harvesting, refining necessary– the same materials are used again and again and again!
So convenient to drop off returnables to CARTM with your other recyclables
Keeps our roads, trails, waterways and walkways beautiful and clean of debris.
It's an easy way to donate to CARTM and helps keep this unique, local, colorful, creative, community minded non-profit going strong!
No waiting in line at redemption centers or can-counting machines.
Donation receipts for tax purposes are available for your generous donation of returnable bottles and cans.
Keeps your garage neat and tidy!
Reduces the amount of land required for landfills, and reduces the toxins released as these materials degrade.
Helps CARTM meet its 20th anniversary returnable goal of 607,910 returnables in 2017 (587,910 were returned in 2016)