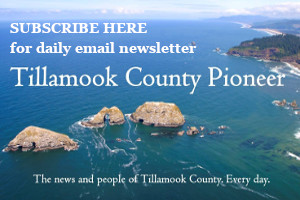 The Manzanita Farmers Market has earned its reputation as one of the best markets on the Oregon Coast – it's got the vibe like the Happy Hour of farmers markets! Over 50 vendors with a wide variety of products and all the local farmers on hand this Friday and lots of other vendors.
Farmers you will be able to get produce from include Josi Farms, Moon River Farm, Kingfisher Farms, Lance's Farm Vittles, Fulton Farms, A&B Berries, North Coast Micros, and More!
The Manzanita Farmers Market is 635 Manzanita Ave., go to www.manzanitafarmersmarket.com for more information.
The Manzanita Farmers Market is celebrating its 15th Year in 2023 – bigger and better than ever! Watch for all kinds of special events and fun at the Manzanita Farmers Market.
Listen to a podcast with Farmers Market manager, Kendra Hall here: https://www.youtube.com/watch?v=gQc5hglgg1I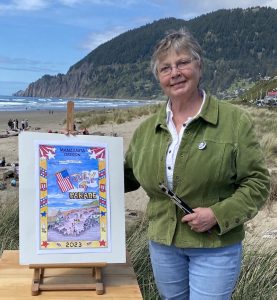 Local artist Lori Dillon will be on hand at Manzanita's first Farmers Market of the season this Friday, May 26 to personalize and autograph copies of this year's new 4th of July parade poster. The commemorative prints cost $30 each, and proceeds will help fund the parade.
The traditional, small-town celebration, a highlight of any summer, was suspended for three years, due to concerns about the pandemic.
The posters can also be purchased at the Manzanita Visitor Center — open Wednesdays through Sundays from 11 a.m. to 3 p.m. Copies of several previous years' collectible posters are available.
Information about the parade, including participation applications and support opportunities, can be found at the Manzanita visitors' website: https://visitmanzanita.org