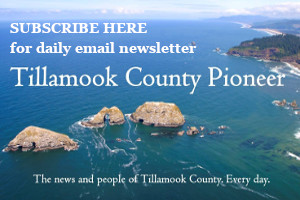 Passed during the 2021 Legislative Session, House Bill 2927 consolidates Oregon's response and recovery systems to improve state response to natural disasters
SALEM, OR – This week first responders and emergency managers provided an update showing progress made on Oregon's new Department of Emergency Management (ODEM), a new department formed under House Bill 2927, streamlining Oregon's emergency response and recovery systems to improve state response to natural disasters and future catastrophic disasters, including wildfires, floods, and ice storms.
The update occurred during the House Interim Committee On Veterans and Emergency Management and showed the Oregon State Fire Marshal Office and the Oregon Office of Emergency Management are on pace to meet the deadline of June 30, 2023 to become independent entities, including fully standing up ODEM.
"As a coastal legislator I will continue to prioritize disaster response," said Rep. David Gomberg (D-Central Coast), co-chief sponsor. "We're working to build resilience and prevent future tragedies to save lives. I've seen first-hand the impacts of natural disasters on my district, like the wildfires in 2020 and flooding last week. We also know at some point there will be a Cascadia Subduction Zone earthquake. Inaction is not an option."
"Today's update shows we are right on track to having a department that will effectively coordinate emergency response year-round," said Rep. Paul Evans (D-Monmouth), one of the bill's chief sponsors. "This new department is going to make sure we're proactive and allows us to have the resources needed to mitigate future disasters, not just respond."
The legislation, which passed unanimously in the House, establishes the Oregon State Fire Marshal (OSFM) as an independent agency, focusing on local investments for improved resiliency and fire defense and creates a local government advisory board to ensure that local governments are able to effectively communicate the needs of their communities to ODEM.