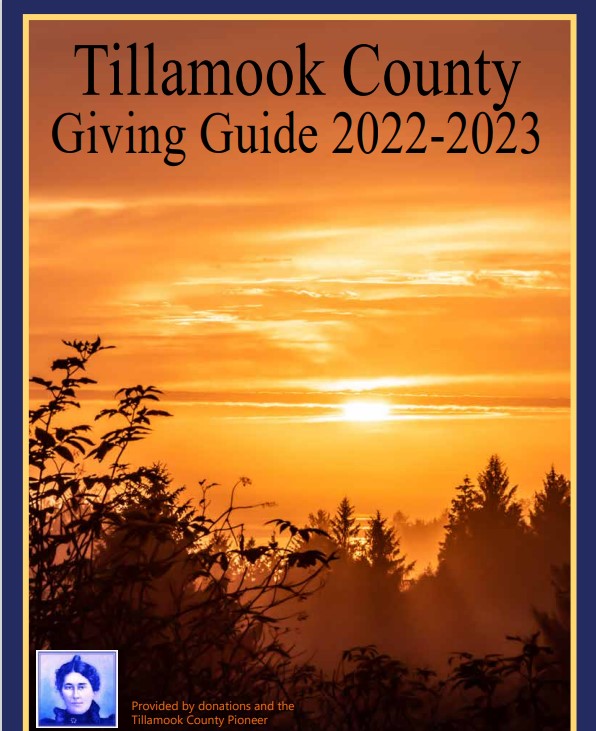 By Laura Swanson
Photos by Don Backman and Tillamook County Parks Dept.
Community volunteers converged on Barview Jetty Park and Bayocean Peninsula at the first Tillamook County Parks Department's "get an annual pass" work party. Annual park pass costs were increased this year by county commissioners to help offset the use of the parks. Many community members expressed the need for a way to "earn" a pass for low/fixed income folks. There was an overwhelming response to the first work party and plans for additional opportunities will be available.
From Tillamook County Commissioner Mary Faith Bell – "Community Work Party Day at Bay Ocean Peninsula today was a huge success! Thirty volunteers worked with Tillamook County Parks staff and yours truly picking up several truck loads of trash and cutting Scotch broom to open up a view of the bay. The weather was perfect and the volunteers were wonderful. All who worked earned a Tillamook County Parks annual day use pass. Another crew worked at Barview Jetty Campground, and they had a great event, too. My thanks to everyone involved. Who knew it would be so very gratifying to cut Scotch broom?"
From Tillamook County Parks: "The January 9th work day event at Barview Jetty County Campground and Bayocean Peninsula was AWESOME!
Sites were cleaned, scotch broom was eradicated and garbage was removed by the dump truck load. Thank you all!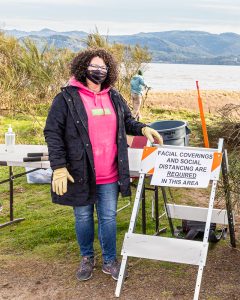 We want to thank Tillamook County Commissioner, Mary Faith Bell, who proved today at Bayocean Peninsula that she can definitely handle a saw and a pair of loppers.
We also want to thank Tillamook County Solid Waste for allowing us to haul the trash that was collected to the Tillamook Transfer Station at no cost to the Parks Department.
You are all amazing! Thank you!!"
Comments from participants:
"This was a very well run even. It was so nice to do something with the community, thank you all," said Stephanie Winchester.
According to Jessica Wilcox, "This was such a great way to spend a Saturday morning! Keleigh Hoopes and I are looking forward to helping out again!"
Roger Miller added, "A great event…sign me up again for next year!"
Special kudos to JoAnn Woelfle, Melissa Rondeau and all the Tillamook County Parks Department staff for organizing this event and volunteers.
Tillamook County Parks will be meeting this week to determine dates/times for the next work day and will share information about signing up to volunteer as soon as it is available.
Here are photos by Pioneer photographer Don Backman and from Tillamook County parks: