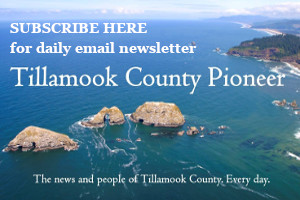 Be a Food Hero this summer! Kids can join the new Food Hero Passport Program at the Tillamook Farmer's Market, with opening market June 16th, and for the next six weeks. Find the Food Hero/OSU Extension booth at the Market to participate in a six-week Food Hero Passport program that includes fun activities like tasting fruits and vegetables in new ways, scavenger hunts, mystery veggie ID and more.
Each week kids participate they will receive a free $2.00 voucher to spend at the market on fruits and vegetables of their choice. Kids will sign up for a passport the first week they attend the Market and have it stamped every week they attend. Kids who participate 4 weeks or more will receive a special prize.
Food tastings and kids activities are from 10 am – noon for the first six markets (June 16, 23, 30, July 7, 14, 21). Children ages 3 and up are eligible to participate, kids under age 9 must be accompanied by a responsible adult.
We are also looking for volunteers to assist with the Food Hero Passport Program at the Market. If you or your co-workers are interested in volunteering, please contact Grace Corry, (503) 842-3433 or grace.corry@oregonstate.edu.
We look forward to seeing you at the Market!
Oregon State University Extension Service prohibits discrimination in all its programs, services, activities, and materials on the basis of race, color, national origin, religion, sex, gender identity (including gender expression), sexual orientation, disability, age, marital status, familial/parental status, income derived from a public assistance program, political beliefs, genetic information, veteran's status, reprisal or retaliation for prior civil rights activity. (Not all prohibited bases apply to all programs.)
If you have a disability that requires special considerations in order for you to attend this event contact the OSU Extension Service in Tillamook