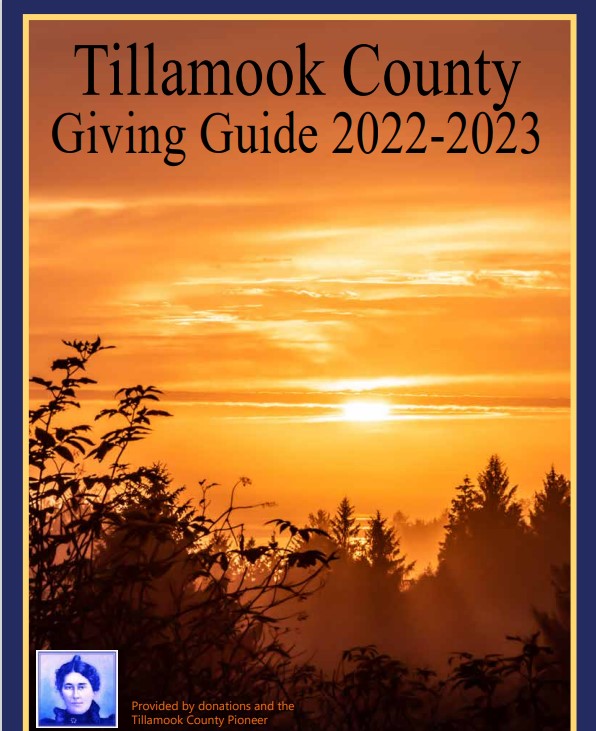 By Nancy Kershaw, Professor, Family & Community Health, OSU Extension Service, Tillamook County
Many people have memories of their mother or grandmother making pickles and canning fruits and vegetables, but haven't done much food preservation on their own. The reasons people gave for "Why they preserved foods" include being able to control the amount of sugar, salt & additives; sense of personal satisfaction; having a variety of foods to eat all year long; and because they have a garden or fruit trees. (Brandt, J.)
Because of the risk of foodborne illness from foods that are improperly preserved at home, it is important to use current, reliable, research based resources for safe food handling and preservation, to reduce or eliminate foodborne illness and death (LaBrode, 2003). The Center for Disease Control identifies Oregon as having one of the highest rates of botulism spores in the soil, and these spores may produce a toxin in improperly canned vegetables, meat, fish, or poultry. The toxin causes symptoms similar to stroke since it is a neurotoxin and usually requires long-term recovery. The PEW foundation estimates each botulism case costs around $750,000 or more for medical care, rehabilitation services and lost work time. (Brandt, J, & . . ., 2016 )
Here are some options for learning safe food preservation techniques ranging from in-depth hands-on training to technology based options:
• Attend the Master Food Preserver Volunteer Training that will be offered in Tillamook on Tuesdays, October 17-November 28. This program is similar to the popular Master Gardener program and teaches food safety and preservation techniques, including water bath and pressure canning, drying & curing, freezing, pickling & fermentation and more. Participants learn through a variety of activities including lecture, discussion, demonstrations and hands-on labs. Register by October 3 at http://bit.ly/TillamookFoodPreservation.
Master Food Preserver volunteers statewide complete a post-season survey to indicate the most important benefits they gained from participating in the program. "To learn new skills" and "To share my knowledge with others," were, by far, the most common responses. (Brandt, J., 2016)
• Access and print on demand, the most current, research based food preservation publications through the OSU Extension Service FCH webpage: http://extension.oregonstate.edu/fch/food-preservation. These publications are also available at no charge at the OSU Extension Office, 4506 Third Street, Tillamook. Additional safe & reliable food preservation information is available through the National Center for Home Food Preservation: http://nchfp.uga.edu/. At this site you can access and print the USDA Complete Guide to Home Canning, as well as find additional safe, tested tips and recipes for home food preservation.
• Download the free new app "Canning Checklist & Timer" (for android & apple) developed by Jeanne Brandt, OSU Extension Family & Community Health Faculty. The app for both android and apple mobile devices makes safe, tested instructions available at your fingertips and walks the user through canning steps and processing time to increase the likelihood that canning is done safely. It provides a sequential guide through each step of the canning process for boiling water bath and pressure canning and allows the user to adjust for elevation, type of pack, and jar size.
• Like/Follow the OSU Extension Service Food Preservation Facebook page for timely/seasonal food preservation information.
• Participate in the Preserve@Home online training that is offered yearly in the winter (January-March). Registration opens in November each year.
Brandt, J. 2016 OSUES FCH Food Preservation Impact Statement, OSU Digital Measures.
Brandt, J., Kershaw, N., Johnson, T., Hyde, G., Oehler, N., Case, P., Kirk, C., Kraemer, L. Streit, K., Runkel, S., Rudolph, J., Crowley, T., Braverman, M., 2016 NEAFCS Refereed Poster Session Abstract, OSU Extension Service Food Preservation Programming – Celebrating 35 Years.
LaBrode, L. (2003). Impact of the Penn State food safety website as a food safety information resource for Extension professionals. Journal of Extension, 41(2), Article 2RIB5. Available at: https://www.joe.org/joe/2003april/rb5.php
By Extension, Your Connection to the Programs, People, and Publications from OSU Extension Tillamook County
Seeking Answers?
Submit your questions to so we can write about what about what matters to you.
Join the conversation on Facebook or Twitter
Find us on the web.