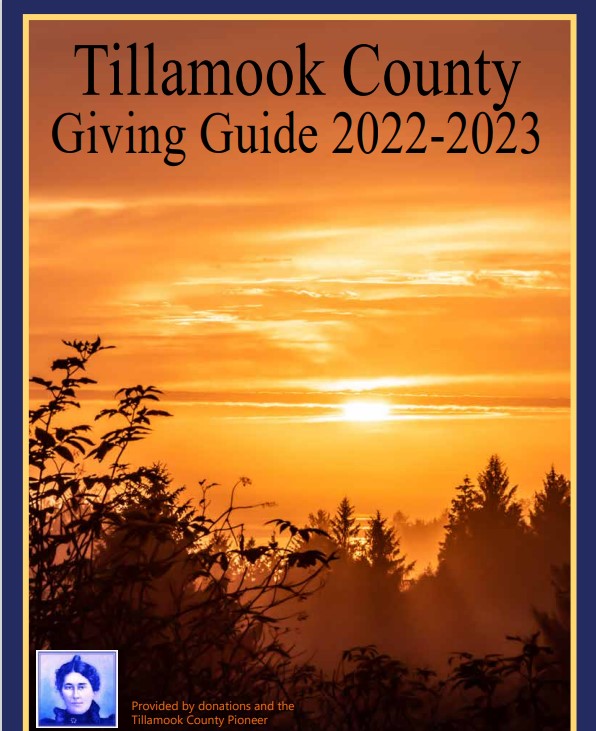 Food Roots invites community members to participate in our annual Central County Pie Night event on Saturday, October 13th with doors opening at 6:30pm at Pacific Restaurant in downtown Tillamook on the corner of 2nd and Main. Tickets are $10 for adults and $5 for youth under 12.
Presented by de Garde Brewing and Pacific Restaurant, the event will kick off with a live pie auction at 7pm. Participants can bid on scrumptious pies from individuals and restaurants throughout Tillamook County. Pies will include savory, sweet, gluten free and vegan; a little something for everyone!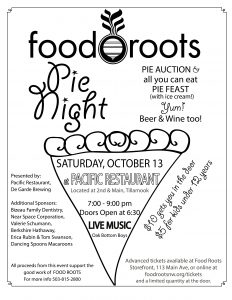 Following the live auction, everyone can sit back and indulge to their stomachs content during the all-you-can-eat pie and ice cream feast while enjoying live music performed by the Oak Bottom Boys. Pacific's bar will be open and selling drinks while coffee will be provided, too.
Proceeds from the event will support Food Roots and their community programs including the Farm to School Program, Access to Local Food program, and Farm and Food Business Support.
Thank you to the event sponsors: Pacific Restaurant, De Garde Brewing, Near Space Corporation, Valerie Schumann of Berkshire Hathaway Home Services, Bizeau Family Dentistry, Dancing Spoons Macaroons, and Erica Rubin & Tom Swanson. Thanks as well to in-kind support from Fort George Brewery and the Tillamook County Creamery Association.
Tickets are available at Food Roots' FarmTable storefront, located at 113 Main Ave in Tillamook, and online at www.foodrootsnw.org/tickets. For more information, please call Food Roots at 503-815-2800.