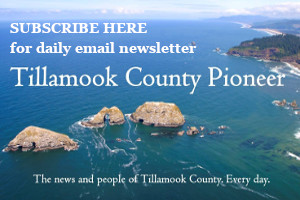 Adventist Health makes investment to support Food Roots Local Food Programming
TILLAMOOK OR – As the COVID-19 pandemic continues to unfold and impact our community, food insecurity in Oregon's rural communities is at an all-time high. Tillamook-based nonprofit Food Roots is honored to announce that Adventist Health has increased Food Roots' capacity to address regional food insecurity through a $20,000 contribution to its local food programs.
This grant funding comes through the Adventist Health corporate Community Strength Grant, which is extending support to vulnerable communities during this unprecedented health crisis. By rapidly providing emergency funding to close community partners, Adventist Health is enabling community-based organizations more flexibility and support to serve our most vulnerable community members.
This grant will provide Food Roots with critical funding for staffing their Local Food Programming, which implements the FarmTable storefront in downtown Tillamook, and provides the community with direct access to locally grown produce and other nutritious food. This store also provides a critical market for local farmers, fishers, and other food producers who have been impacted by the pandemic through restaurant closures and other lost markets.
As part of its COVID-19 response, Food Roots has expanded its community partnerships and leveraged the FarmTable store to increase access to vulnerable populations. FarmTable continues to accept SNAP (food stamps), and has increased its Double Up Food Bucks program to provide $20 for every $10 spent using SNAP/EBT benefits. Food Roots is currently conducting weekly sales of large quantities of fresh produce from local farms to Oregon Food Bank, Tillamook County Services for distribution to pantries and meal sites, providing sales to local farmers and healthy food to pantry clients. This partnership was made possible by state funding to the statewide Oregon Food Bank network, and is sustained through a grant from the Columbia Pacific CCO. This Food Roots FarmTable and OFB partnership has resulted in 1,050 meals of locally produced food distributed through the Tillamook food bank network during the months of May and June. In addition, Food Roots has teamed up with NorthWest Senior Disabilities Services to provide a Bounty Box ($40 worth of produce and local food items) for all Meals on Wheels recipients in Tillamook County; many of these individuals are SNAP recipients, and will be able to purchase future Bounty Boxes for only $20 EBT through Double Up Food Bucks. These partnerships increase visibility for Food Roots programs that increase the affordability of local food for low-income members of our community.
"We are incredibly grateful for partners like Adventist Health who understand the critical need to provide operations funding that makes these community programs and new partnerships possible. Without this support, we would not be able to implement, expand and continue to develop these services for our community. Adventist Health Tillamook has supported Food Roots' low-income food access programming over the past four years and this larger investment through the Community Strength grant will provide Food Roots with additional capacity to strengthen community partnerships and networks to impact more community members who struggle with food insecurity," said Lauren Sorg, Food Roots Executive Director.
"Ensuring our community has access to nutritious food that supports health and well-being is a key part of the healing mission of Adventist Health," said Eric Swanson, Adventist Health Tillamook president. "Especially during these times of stress to family incomes, it's our honor to partner with Food Roots to expand their capacity to serve both community members facing food insecurity as well as local farmers and food producers.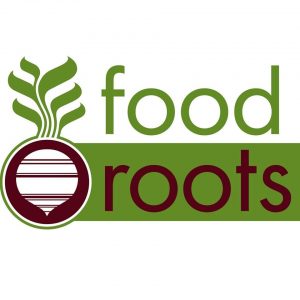 About Food Roots
Food Roots (foodrootsnw.org) exists to grow a robust and equitable food system in Tillamook County through community engagement, education, food producer support, and improved access to local food. Our FarmTable Storefront at 113 Main Ave. in downtown Tillamook is currently open for phone orders and curbside pick up, Monday through Wednesday from noon to 6pm. We are currently piloting an online ordering system with weekly Bounty Boxes — a week's worth of food items ranging from vegetarian, standard and pescatarian options. These range between $40 and $50 for the week and we'll share the cost with SNAP/EBT customers by providing a $20 discount on these food boxes. We are currently working to transition our phone order system to an online marketplace that will serve more customers and producers.