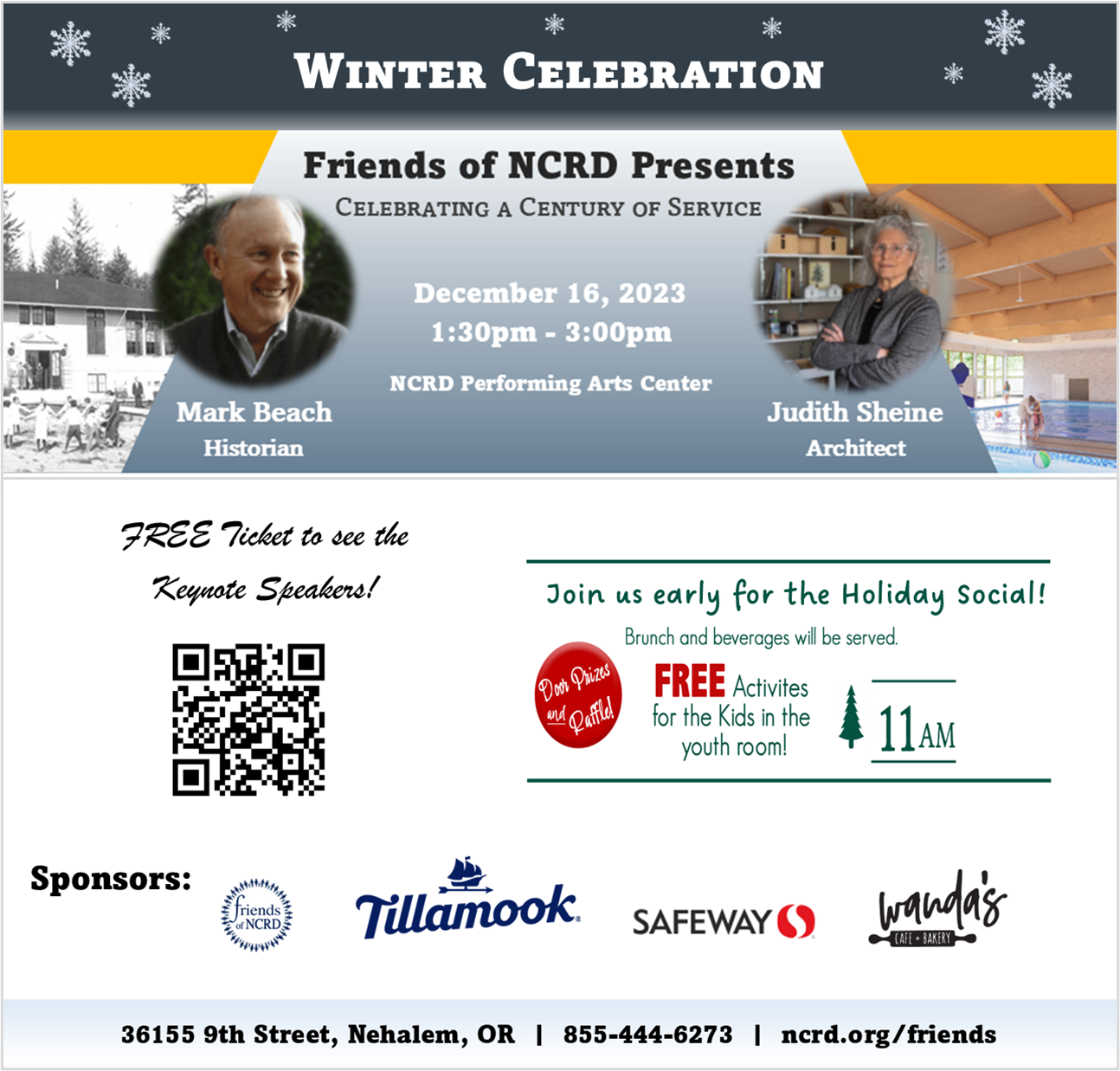 By Laura Swanson
October is National Farm to School Month and Food Root's program at South Prairie Elementary, Nestucca Elementary and Nehalem Elementary schools will be celebrating Oregon's successful Farm to School Programs with local food open houses. "There will be tasting tables at each event for the school community to sample some of the things grown in the schools' gardens, as well as local growers with samples of their local products," described Rachel Pettit, Food Roots Farm to School program coordinator. The local food open houses will be held at South Prairie Elementary Friday, October 5th, Nestucca Elementary on Thursday October 18th and at Nehalem Elementary Thursday October 25th. The events are from 6 to 7 pm, and include hands on activities, school garden tours and more.
The local food open house events provides an opportunity for students and their families to be introduced to locally grown food and flavors that they may not have experienced before. "We hope that these interactions inspire local shopping habits and the next generation of gardeners," added Pettit.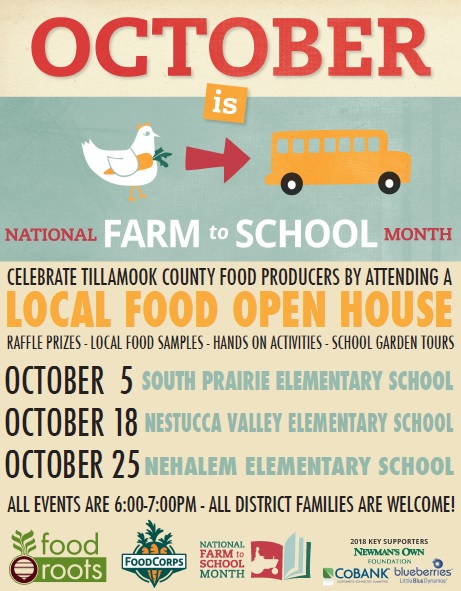 Food Roots Farm to School program has been offering education-based gardening education at Tillamook County schools for nearly a decade, starting in Nestucca Elementary eight years ago, and adding Garibaldi Elementary five years ago, Nehalem Elementary three years ago, and celebrating the second year of the program at South Prairie.


Getting students out into a school garden or local farm so they can discover where their food comes from is key to both extended learning and improving health. "The local food open house events give the students and their families a comfortable place to talk with growers and learn more about the local foods and how they can purchase locally-grown produce, so it's a win-win for everyone," commented Pettit.
Join Food Roots and local growers at South Prairie Elementary on Friday October 5th, at Nestucca Elementary on Thursday October 18th and at Nehalem Elementary on October 25th. For more information about Food Roots Farm to School program at http://www.foodrootsnw.org/farm-to-school/