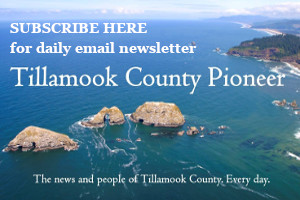 Giving Thanks and supporting Tillamook County food security, students, and food producer businesses, one pie at a time
TILLAMOOK, OR, (NOVEMBER 4, 2020) –Tillamook area nonprofit Food Roots is hosting its first-ever Virtual Pie Night! Get your appetite ready and get excited to shop these brilliant local creations at Food Roots online local marketplace; the ordering window will be open from Tuesday, November 10th through Saturday, November 21st.
Talented North Coast bakers from several of our amazing local community food establishments are supporting Food Roots in this effort by creating and donating 65 incredible, artistic, and scrumptious pies, ranging in prices for all sorts of philanthropic budgets. All pies ordered through this fundraiser are 100% tax deductible, just like at our beloved Pie Night Auction community gatherings. And all sales support Food Roots programs and long time work in the North Coast to create a vibrant local food system for the benefit of our region.
Tasty treats range from savory to sweet, inventive and unique. Choose from unique delights like mixed berry and herb, mincemeat, steak and stout, sourcream and cranberry to longtime favorites like apple pie, banana cream pie, rhubarb pie, pumpkin pie and chicken pot pie to name just a few. And right in time for the holiday.
Bakers include Pacific Restaurant, The Schooner Restaurant, SaraSotas, The Fern Restaurant, Downie's Cafe, The Rendezvous, Stimulous Coffee, Five Rivers Assisted Living, Adventist Health Cafe, and three of our very own FarmTable producers: Sticky Situation Caramels, Annie's Eggs, and Rising Tides Bakery!
And special thanks to generous sponsors: Adventist Health, Bizeau Family Dentistry, Valerie Schumann of Berkshire Hathaway Real Estate, de Garde Brewing and Pelican Brewing Company.
CLICK HERE: Food Roots online local marketplace, starting Tuesday November 10th through November 21st to order a pie.
*Please note that you will need to create a quick customer login, so that you can order your pie – this is easy and supports Food Roots! Pies will not show up on the site until the ordering window opens on November 10th at 1pm!
Help keep our vibrant local food system thriving, support our programs along with your local bakers and join us for this first-ever virtual Pie Night event. The endless generosity of our community is what helps us continue building a vibrant local food system in Tillamook County. Especially in trying times. Our work supports people facing food insecurity. It supports small businesses, livelihoods, families, friends and neighbors. Won't you join us by eating pie?
Pies will be available for pick up at Food Roots storefront (113 Main Ave. Tillamook) on November 25th between noon and 5:30pm, just in time for the Thanksgiving holiday.  For more about Food Roots programs, go to www.foodrootsnw.org.