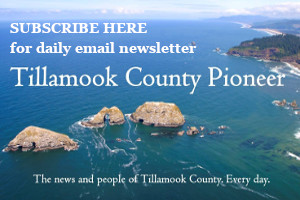 News Release from Oregon Dept. of Forestry
Posted on FlashAlert: September 14th, 2020 12:57 PM
FOREST GROVE, Ore. — This week, forest workers answered the call to add firefighting capacity when it was needed most. With national crews unavailable for smaller fires here in Washington County, resources were critically short – especially crews. The Oregon Department of Forestry put out the call to the forestry community for help and the response was overwhelming. John Ragsdale Logging and Scott Land and Timber assisted firefighters by operating their heavy equipment to build fireline and remove hazard trees. Stimson Lumber Company foresters with fire training and skills banded together to create a company crew and arrived with their company engines; Hampton Lumber joined in as well with their company engines.
Bighorn Logging from Banks joined in and formed a 10 person crew to add capacity. Stimson added to that with a crew from C&H Reforestation. "These are not crews that make a living fighting fire, these are crews that care for our forests, planting trees and managing tree spacing, but they have the skills to help and made the difference on this fire," said Mike Cafferata, District Forester in Forest Grove. Now in the mop-up phase of the incident, they are extinguishing hot spots around the perimeter as we move toward full containment. Soon the fire will be in patrol status which means, working with Gaston Rural Fire District, we will watch this fire until the fall rains have extinguished it completely.
When the Chehalem Mountain Fire needed additional crew capacity, the forestry community dug a little deeper. Weyerhaeuser Company looked farther afield and turned to work crews that accomplish their tree planting and brought 20 crewmembers from Mount St. Helens Reforestation. This added crew capacity enabled the fires to share resources and a crew is now helping Tualatin Valley Fire and Rescue secure the Chehalem Mountain Fire, bringing down evacuation levels and advancing the fire towards containment.
We are truly grateful to our forestry partners for answering the call and stepping up to assist during this historic fire event.