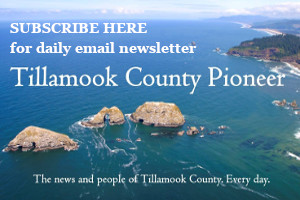 The American Association of University Women Tillamook Branch and the Headlight Herald will co-host a forum to present both support and opposition of Referendum 29-152. The question on the November 7, 2017 Special Election Ballot will read, "Shall Voters approve a Construction Excise Tax on commercial and residential improvements to fund workforce housing in Tillamook County?"
Andrea Goss, President of the Tillamook Branch AAUW and event organizer says, "AAUW is committed to providing equal time and opportunity to hear both sides of the arguments regarding Referendum 29-152." The agenda has been planned to provide attendees with information before ballots are cast. The program will include a summary of the Tillamook County Housing Task Force Study, a presentation of the referendum, points to consider offered by supporters of the referendum, Bill Baertlein and Erin Skaar, and opposition, Loten Hooley, and Adam Schwend. All four individuals will answer questions submitted by audience participants.
The forum will be held on Monday, October 16 at 7:00 PM, at the Tillamook Bay Community College Main Campus, 4301 3rd St. Tillamook.