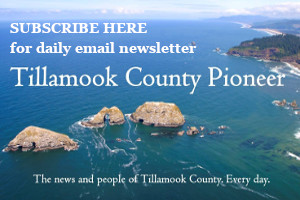 To celebrate National Hispanic Heritage Month (Sept. 15th – Oct. 15th) Consejo Hispano and Migrant Education Program hosted the virtual premiere of TEATRO MILAGRO's bilingual play "Blast Off!".
"BLAST OFF!" tells the story of Valentina, a girl that dreams of being an astronaut ever since she learned about Dr. Ellen Ochoa, the first Latina astronaut. The play was conceived and performed during the COVID-19 pandemic, and uses a creative mix of green screen performances, digital resources, and animations.
See below for a bi-lingual study guide.
The play is available to the community FOR FREE until October 31st at this link:
https://playplay.tv/Play/performance/9b0b3ae6-9053-4153-9b5c-6996ab939051
Please share this invitation however you see fit so this play can inspire and bring a smile to many people in our communities!
Teatro Milagro presented Blast Off by Maya Malan-Gonzalez, in Virtual Performance hosted by Consejo Hispano on Wednesday, October 7th
Followed by a Bilingual Talk-Back with the Cast!
A young passionate girl, Valentina, who was recently inspired by the first Latina astronaut, Ellen Ochoa, after meeting her, is now dreaming of a big, bright future of becoming an astronaut. But some of Valentina's classmates cast her off because she's a girl and enjoys ballet. Even people in her family don't support her dreams of being an astronaut. Just when it seems that she's better off giving up on her dreams of becoming an astronaut, Valentina finds confidence and inspiration in her new (imaginary) best friend, Ellen Ochoa. Valentina and Ellen navigate the world of big dreams, doubt, and education together. They find out how the sciences and the arts work together, and to never let fear get in the way of learning!
The cast consists of Sulema Alamillo as Valentina, Cati Rangel as Ellen Ochoa, Valentina Tereshkova and Valentina's Mom, Pedro Adan Dominguez is Valentina's brother and Laika, the dog cosmonaut, Ajai Terrazas Tripathi rounds out the cast as Neil Armstrong, Valentina's Dad and Grandmother and a few other characters. Scenic design and animation are by Sophya Vidal, sound design by Lawrence Siulagi, costume design by Lauren Vander Aarde and lighting design by Jon Farley.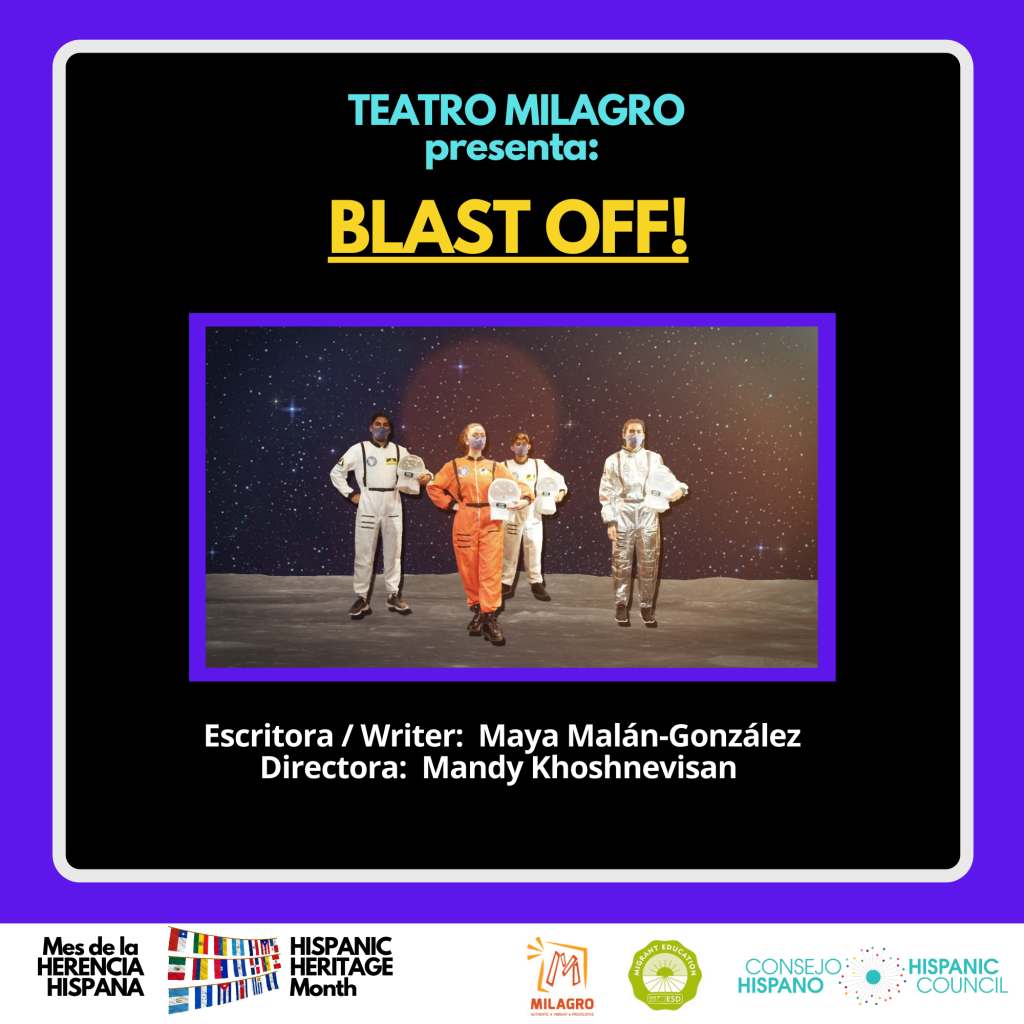 Una joven apasionada, Valentina, que recientemente se inspiró en la primera astronauta latina, Ellen Ochoa, después de conocerla, ahora sueña con un gran y brillante futuro al convertirse en astronauta. Pero algunos compañeros de Valentina la rechazan porque es una niña y disfruta del ballet. Incluso la gente de su familia no apoya sus sueños de ser astronauta.
Justo cuando parece que es mejor que renuncie a sus sueños de convertirse en astronauta, Valentina encuentra confianza e inspiración en su nueva (imaginaria) mejor amiga, Ellen Ochoa. Valentina y Ellen navegan juntas por el mundo de los grandes sueños, la duda y la educación. Ellos descubren cómo las ciencias y las artes trabajan juntas, ¡y nunca dejar que el miedo se interponga en el camino del aprendizaje!
El reparto está formado por Sulema Alamillo como Valentina, Cati Rangel como Ellen Ochoa, Valentina Tereshkova y la mamá de Valentina, Pedro Adan Dominguez es el hermano de Valentina y Laika, el perro cosmonauta, Ajai Terrazas Tripathi completa el reparto como Neil Armstrong, el padre y la abuela de Valentina y algunos otros personajes. El diseño escénico y la animación son de Sophya Vidal, el diseño de sonido de Lawrence Siulagi, el diseño de vestuario de Lauren Vander Aarde y el diseño de iluminación de Jon Farley.
The production and tour of Blast Off! is made possible by the support of the Juan Young Trust, Ford Family Foundation, PGE Foundation, WESTAF, Oregon Arts Commission, Portland Clinic Foundation and the Mary Brand Award of the Portland Civic Theatre Guild.
Blast Off Bilingual Study Guide
To learn more about MILAGRO THEATER visit:  https://milagro.org/