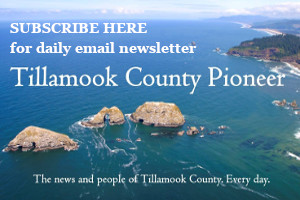 Get your flower bouquet order in soon for free delivery in the Nehalem Bay Area. Friends of North Coast Recreation District will be delivering flower bouquets to Wheeler, Mohler, Nehalem, and Manzanita-delivery is FREE-on Friday's and Saturday's into September. It is such a joy to receive fresh flowers anytime, and these colorful dahlias will knock your eyes out. To order please call Patty, 503-368-6081 or 503-801-3534. Friends arrangements for delivery are priced between $10 and $30.
Bouquets are picked and made fresh daily. You have lots of options for these bouquets, give yourself one, give one to a friend, birthday's, the Labor Day holiday, or surprise someone with a gift. You get the idea-flowers brighten up your home-giving you a sense of calm.
Friends put out a call for vases and they have been coming in, but we could always use more. Thanks to all who are helping us there. Vases may be left at the Little Apple in Manzanita or at NCRD in Nehalem. Friends is also selling bouquets in the parking lot of the Little Apple in Manzanita. Sales there go from 9 AM to 4 PM daily.
As we say in the flower business, order early and order often. Friends of NCRD thanks you!