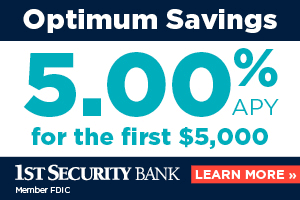 September 2021 -Friends of North County Recreation District is proud to announce the distribution of proceeds from Summer Flower Sales and generous donations from NCRD supporters.
So far this year Friends has funded $4,260 for 2021 quarterly scholarship requests, $2,000 toward durable outdoor garden seating for staff and community use, and nearly $4,000 for acoustic panels in the Youth Center and gymnasium. From the bounty of Summer fundraising and donations, Friends is now distributing an additional $10,000, which will cover Quarter 4 scholarships, as well as specific end-of-summer requests from six NCRD departments.
Friends' Fall distribution includes funding for comfortable reading area furniture and educational materials for the Youth Center; dumbbells and weights for the Fitness Weight Room; and an audio system to assist instruction in the Aquatics Department. In addition, Friends is providing funding to purchase a TV/ DVD player/ cart requested by Adult Activities; outdoor equipment badly needed by the Maintenance Department; and hand railings which, in addition to enhancing access to the Performing Arts Center, will promote inclusion of our community's diverse population.
Thank you to everyone who has helped Friends fulfill both scholarship and "Wish List" requests from NCRD departments. We greatly appreciate our supporters' generosity and dedication to North County Recreation District and the North Coast community.
_________________________
SPRING BLOOMING BULBS AND HOLIDAY POTTED AMARYLLIS BULB SALES HAVE BEGUN.
For the past several years Friends of North County Recreation has had a mission-"Friends of NCRD's mission is to support NCRD, including promoting it and raising funds for its programs and projects." We thank our community for supporting Friends in carrying out this mission. Friends are currently selling spring blooming bulbs and amaryllis. Our spring blooming bulbs include tulips, daffodils, and specialty bulbs. Among the tulips we have for sale one is one called Best Red, a vivid poppy-red color. It is one of the best red landscape tulips. These tulips are priced 10/$10. Another popular tulip bulb would be Queen of Night. This tulip is as close to black as a tulip is likely to get. It is actually a very deep maroon-price, 10/$10. Our selection of tulips also includes Beauty of Spring, Clear Water, and a mini tulip called Tubergen's Gem. If you would like pictures of any bulbs please contact Gail at gailmyoung@mac.com.
We also have a nice selection of Double Daffodils. Tahiti has fully double flowers of soft yellow accented by tufts of coppery orange. This is an excellent variety for beds, borders and naturalized plantings. All our double daffodils sell 10/$15. Our Sir Winston Churchill double daffodil is quite fragrant. Each stem bears clusters of 2-6 white flowers with flecks of orange in the middle. A good cutting daffodil. We also have Mary Gay Lirette and White Lion in this double daffodil category.
Our two Trumpet Daffodils include Dutch Masters and Carlton, both selling 10/$10. As per the name "Trumpet" these two daffodils remind people of the traditional daffodil. The Carlton has soft yellow petals encircling a large, frilly, golden yellow cup. The Carlton is a splendid multiplier.The Dutch Master is one of the most widely grown trumpets. Friends purchased a very unique daffodil this year-called Tom Pouce; it has creamy yellow petals, apricot cup, and a white halo where cup and petals meet. Tom Pouce sells 5/$10 and is worth every penny!
We are beginning to run short on Nir Paperwhites. These flowers are for indoor growing only. Allow 5-6 weeks from planting to bloom. Price is 10/$15. Get your order in quickly!
Friends also have Windflowers and Allium bulbs. We will tell you about these and our Amaryllis selection in another message.
Ordering information about all of the bulbs Friends of NCRD have can be found at the Welcome Center at NCRD in Nehalem, or email gailmyoung@mac.com. She has a full color book and order form she can email you if you like, or call Patty, 503-368-6081. Please pay by cash or check when your order is placed. Thanks to all who have already ordered.
For Information:
Check our website friendsofncrd.org; Ask at the NCRD Welcome Center;
Contact Gail @ gailmyoung@mac.com or Patty at 503-368-6081
_________________________