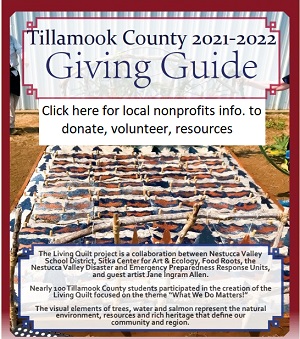 Friends of Netarts Bay Watershed, Estuary, Beach, and Sea – WEBS (@netartsbaywebs) is looking for a creative team to help get their next project off the ground. WEBS is working with local partners to create a campaign and outreach package on beach fire safety to be distributed to local tourist establishments and venues. They are also developing educational Flora and Fauna Photo ID guides that will include tips on safe, respectful, and responsible exploration. The outreach projects are designed to help address safety issues while enjoying our coastal areas and to help foster learning and appreciation of our resources.
Friends of Netarts Bay WEBS will be accepting proposals through 
April 26
, 2022. Proposals and any questions about the project can be submitted via email to 
Director@NetartsBayWEBS.org.