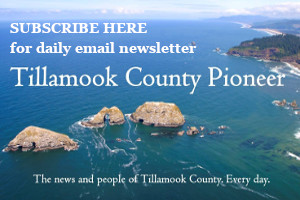 Friends of Netarts Bay Watershed, Estuary, Beach, and Sea (WEBS) has more fun and educational events planned for this August. Explore the wonder of the Oregon coast during free events hosted by WEBS, a non-profit dedicated to sustaining the Netarts Bay area through education and stewardship.
Taking advantage of the remaining summertime tides, WEBS will be hosting three more of their popular Tide Pool Discovery Days on August 2-4.  Their two-part series sustainable clamming will also return on August 4 + 5.  This is a great opportunity to dig for clams and learn about many aspects of clamming. WEBS-sponsored programs will also dive into the evolution of the plant kingdom while exploring wetlands and forested areas on the coast. For bird lovers and bird-watching enthusiasts, WEBS is teaming up with Portland Audubon for Summer Birding on the Bay. Lastly, WEBS is supporting the Huecha Omeyocan cultural event, OFRENDA A NUESTRO OCEANO SANADOR (An Offering to our Healing Ocean) at Cape Lookout on August 6th.  Join in as the community gives thanks and honors our healing ocean.
All WEBS events are free and open to the public. Donations are greatly appreciated and help the organization continue to advance its mission. Learn more and secure your spot at www.netartsbaywebs.org/events.
TIDE POOL DISCOVERY DAYS  – Wednesday, August 2nd; 8:00am; Thursday, August 3rd; 8:00am; Friday, August 4th; 8:30am
What amazing creatures are lurking at the water's edge? Come out to Oceanside and see!
Friends of Netarts Bay WEBS staff and volunteers will be onsite in the tide pools sharing about what is living along the coastal edge.  Learn about anemone clone wars, how a sea star eats, or how hermit crabs steal shell homes from other crabs! From seaweeds to sculpin fish, there is an amazing world to discover. Come out and enjoy!
SUSTAINABLE CLAMMING ON THE BAY – A TWO-PART SERIES – August 4-5th
Want to learn more about clamming on the Oregon Coast? Not sure what to do with your clams once you harvest them?
Get advice on how to responsibly harvest clams, clean clams, and cook them with the Oregon Department of Fish and Wildlife and the Schooner Restaurant and Lounge during the Friends of Netarts Bay WEBS free, two-part event on
SUSTAINABLE CLAMMING ON THE BAY – PART 1: CLAMS OF NETARTS BAY + CLEANING & COOKING DEMO – August 4, 2 PM (time pending and may change)
Part 1 will feature a presentation by the Oregon Department of Fish and Wildlife and a cleaning and cooking demo led by the Schooner Restaurant and Lounge.
SUSTAINABLE CLAMMING ON THE BAY – PART 2: CLAMMING IN NETARTS BAY – August 5 at 9 AM
ODFW and Friends of Netarts Bay WEBS will take you out on the bay clamming during the 2nd part of this event. Come ready to get dirty! We will have shovels and other gear available for loan.
*To participate in both Part 1 and Part 2 of this program, you must complete both event registration pages.
OFRENDA A NUESTRO OCEANO SANADOR  (AN OFFERING TO OUR HEALING OCEAN):
A HUEHCA OMEYOCAN CELEBRATION – August 6th
Celebrate art, culture, and the environment during this wonderful event at Cape Lookout State Park.
Huehca Omeyocan will be sharing art, culture, music, and dance in a vibrant, colorful, generous, and transcendental way to strengthen the connection with nature and bring communities together with inspiring celebrations during this community event.
Huehca Omeyocan was founded in McMinnville Oregon in 2016 by artist, drummer, performer, and cultural promoter Eduardo Cruz Torres Amictlan and his wife and main dancer of the group Maria Elena Cortes Duran Malinalmiquiz. Maria started dancing when she was only 12 years old and it has been a part of her life ever since.
The Mexica-Chichimeca or Aztec dance and music connects the natural world, human body, and spirit with everything that exists. It is a cosmic integration — a prayer in motion that delights the senses. Led by Maria Elena Cortes Duran, dancers' regalia vibrantly display colorful ancestral symbols and vivid feathers. At the Huehuetl drum, Eduardo Cruz Torres sets the rhythm for the flight of ceramic flutes, ocarinas, and wind whistles, while traditional Nahuatl rattles, stones, seeds, and bones stir the atmosphere of each performance.
The movements and sounds of these spirited presentations mirror the energy that joins each of us with each other and the entire cosmos. With joyful generosity, Huehca Omeyocan aims to inspire this transcendent connectivity in every community they touch.
Huehca Omeyocan group will be joined by Friends of Netarts Bay WEBS, Oregon State Parks, OSU Extension, and the Juntos Afuera Program for an inspiring day with opportunities to explore, learn, celebrate, and act for the ocean.
Enjoy the ceremony and various other educational and service activities on August 6 starting at 10 AM.
ANCIENT PLANTS OF THE OREGON COAST- AUGUST 18
Learn about the evolution of plants during this Explore Nature and Friends of Netarts Bay WEBS program. Tour coastal wetlands and forests and learn how the Plant Kingdom evolved from Protista algae migrating from the oceans, into freshwater and then up onto land in the form of mosses and liverworts and finally, forest.
SUMMER BIRDING ON THE BAY – August 19
Join Friends of Netarts Bay WEBS and Portland Aubudon's Coastal Community Science Biologist, Allison Anholt, to observe coastal birds on and near Netarts Bay. Travel to various locations around the bay and surrounding headlands in search of soaring brown pelicans, great blue herons, bald eagles, songbirds, and cormorants. Learn about the endangered Western Snowy Plover and the "Plover Patrol" program aimed at monitoring nesting plovers along the Oregon coast.
Learn more and find links to register for these events at:
https://www.netartsbaywebs.org/events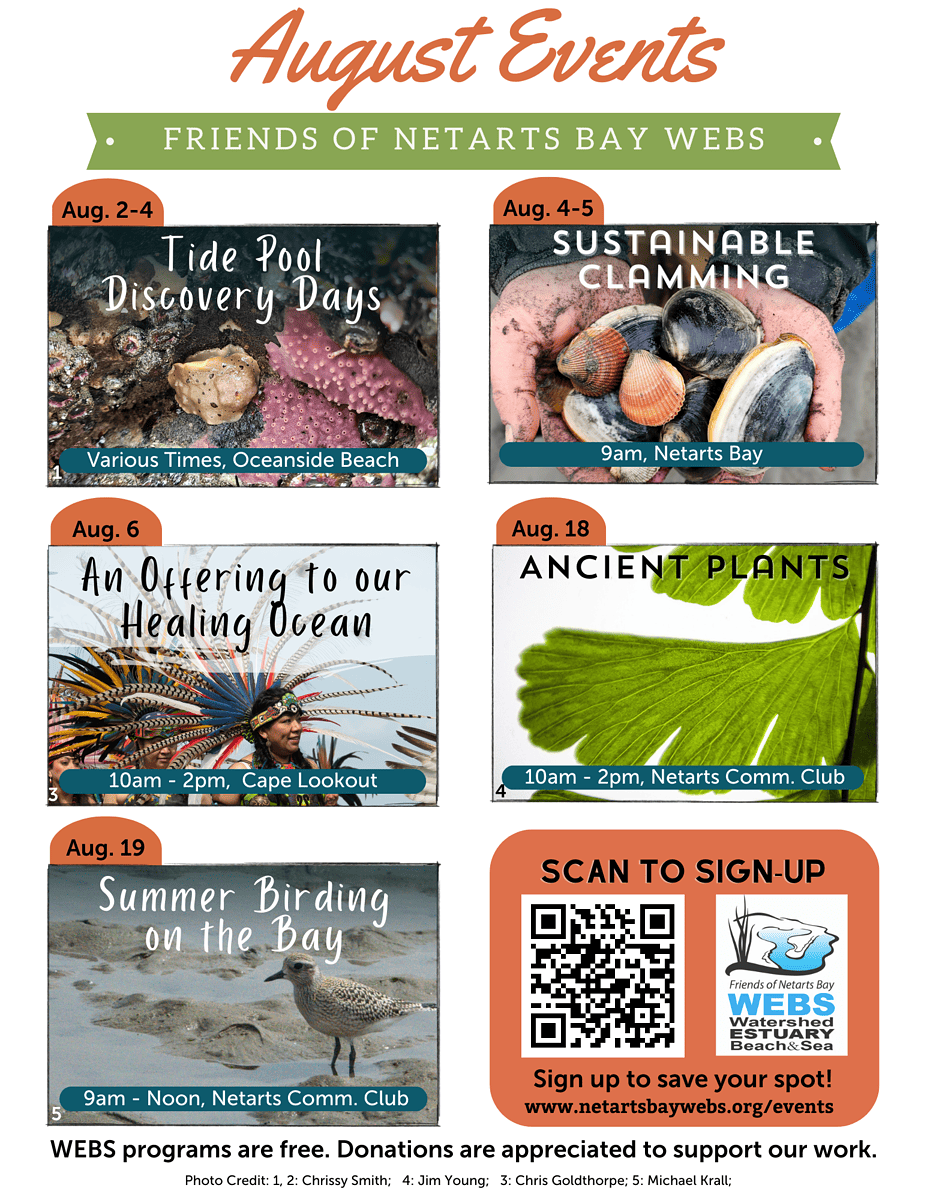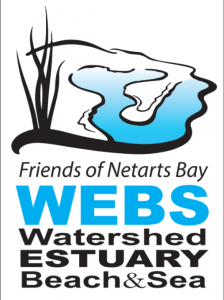 Connect with the Friends of Netarts Bay WEBS online!
Website: www.netartsbaywebs.org
Social: @netartsbaywebs
WEBS and partners are hosting these events as part of the Explore Nature series of hikes, walks, paddles, and outdoor adventures. Led by a consortium of volunteer community and non-profit organizations, these meaningful nature-based experiences highlight the unique beauty of Tillamook County and the work being done to preserve and conserve the area's natural resources and natural resource-based economy. Learn more about Explore Nature at www.explorenaturetillamookcoast.com.