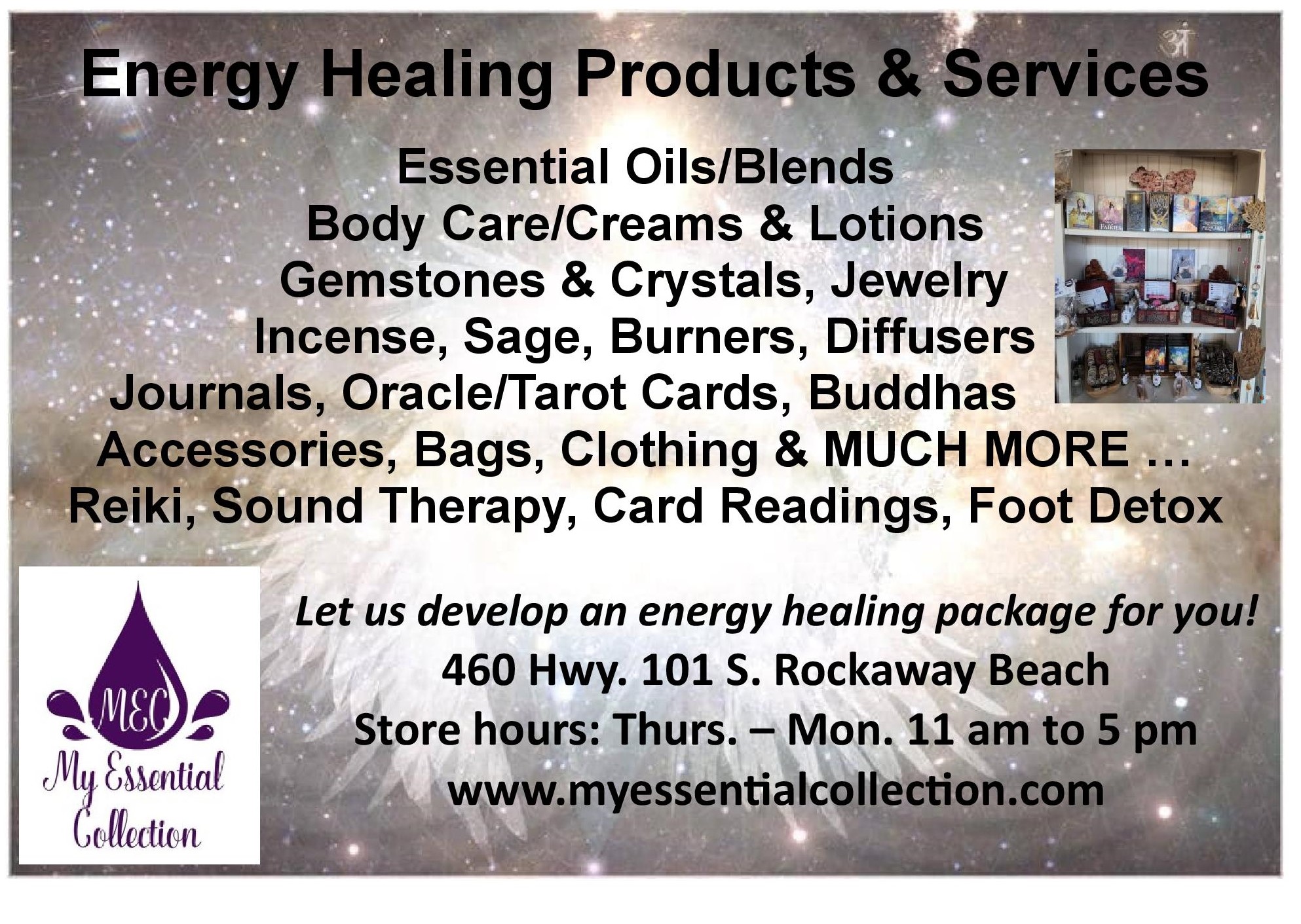 I am frequently approached by people who tell me they appreciate my regular legislative and news updates. Thank you! I write these reports myself and work hard to include information I think will be useful to you. They are longer and more frequent than most offices send. But I figure you can skip or scan when you wish.
I also get a lot of mail in response to our newsletters, encouraging me when you think I'm right and admonishing me when you think I'm wrong. I appreciate all the feedback, although sometimes it is hard to reply promptly when over 100 emails come in each day.
In mid-January, we gathered in Salem for "Legislative Days". Committees met and the calendar was filled with appointments at 15 minute intervals as Oregon prepared for the 35 day "short session" which will begin February 3.
The pace will be frantic during the short session, and I'm not a believer that this is a good time for big bills or major new budget asks. I cannot control what others bring forward, but I'll introduce only two bills and co-sponsor only a few others.
Building Codes in the Inundation Zone (HB 4119): Previous statutes prohibited construction of new schools, hospitals, police, or fire stations within the tsunami zone. I'm a strong supporter of earthquake planning and community safety. But new studies are resulting in inundation line changes. Most of our coastal population now lives within this zone. And new science, engineering, and architecture are showing us how to construct better and safer. The Marine Science Building in Newport will be the most advanced earthquake and tsunami-ready structure on the planet!
Last year, the prohibition on new construction was removed to start accommodating for these updated buildings, but left us with no limits or guidance. This year I will introduce legislation to adopt standards developed by the American Society of Civil Engineers (ASCE) that are also used in California, Washington, Alaska and Hawaii. My proposal, crafted in cooperation with the Coastal Caucus and Governor's Office, is supported by the Oregon Seismic Safety Policy Advisory Commission (OSSPAC) and the Department of Geology and Mineral Industries (DOGAMI), which will retain its consulting role as these projects move forward.
In simple terms, don't tell us not to do anything; tell us how to do it better and safer.
Retail Sales of Cocktails in a Can (HB 4118): Cocktail in a Can is exactly what it sounds like — an individual serving of a mixed cocktail sold in a can like soda or beer.
Last session I led efforts to allow these products to be made in Oregon. Nationally, sales are booming! But they are lagging in Oregon because spirits can only be sold in state liquor stores. Meanwhile, grocery stores offer wine, beer, kombucha and a variety of sweet alcoholic products in cans. My bill would allow canned cocktails under 14% ABV on those same shelves.
Projections are that our Oregon based producers would sell a lot more product. And while the tax rate in grocery stores would be lower than liquor stores, increased sales means Oregon would garner more revenue. I think that's a win-win, but the existing alcohol industry in Oregon is divided.
I don't plan to pass this bill in 2020 and instead will kick off an ongoing conversation leading to another legislative effort in 2021.
Please let me know: would you like to see these low-ABV spirit products on the shelves in the grocery store alongside beer, wine, cider, seltzer, and kombucha?
Other bills I am supporting for February include:
HB 4111: Search and Rescue – the Office of Emergency Management will offer voluntary Search and Rescue cards for sale and use revenues to support SAR needs statewide.
HB 4076: A Task Force on Age Discrimination that will "identify and evaluate the impacts of age discrimination in the workplace and establish policy recommendations…to deter age discrimination and ensure employees of all ages have full and equal access to opportunities in the workplace."
HB 4070: Allow septic grants to encourage repair or replacement of aging septic systems and protect nearby waterways.
HB 4157: A grant program managed by Business Oregon to promote and grow the outdoor gear and apparel industry.
HB 4147: Require the Oregon Health Authority to develop a program to import lower-cost prescription drugs from Canada
HB 4145: Create crime of unlawfully threatening school or place of worship
To learn more about these and other bills proposed for 2020, visit the Oregon Legislative Information System.
Delinquent Debt: Regular readers know that since I first went to Salem, I've been working to improve how we collect money owed Oregon. Most states have this problem and few are doing much about it. But with new attention to the issue, and new collection tools I proposed and sponsored, we now seem to be making real progress.
I'm a small business guy. In my business, if we need money, before we cut services or increase prices, we look at our accounts receivable. For Oregon, the accounts receivable reports are staggering. People who sent tax returns but are behind on tax payments total over $800 million. Add in fines, fees, restitution for crimes committed, or delinquent child support payments, and the number soars to over $3 billion.
Much of this money is simply noncollectable. Debtors die, file bankruptcy, or are in prison. But we now know that as much as $1 billion can be collected. And I'm pleased to report we are doing a better job collecting it.
All debt is now being sent to the Department of Revenue (DOR) where they have an active collections department. Previously, each state agency coordinated their own collections. But agencies have other priorities and usually had no collection expertise.
Debt is being consolidated. It is not unusual for one person or business to owe money to several state agencies. Knowing the total due makes it easier to collect.
A new "data match" system has been created which compares accounts owed to accounts being paid out. If a company owes one agency but is hired by another, we collect before we pay. This change alone generated nearly half a million dollars in 2019.
Garnishment procedures have been improved so we are now efficiently and effectively attaching assets.
Tax returns and this year, the kicker refund are being attached to pay past-due accounts.
Decisions to write-off or reverse debt are being reviewed before those dollars are removed from state accounts.
Most important, agencies are paying attention to the problem. And whenever they appear before legislative budget committees asking for new funds, they know they will be asked about money owed.
For 2019, the Governor targeted $50 in additional collections. Using the new tools, that target was exceeded and over $66 million in delinquent revenue was collected.
Oregon's Economy is Booming — But Not Everywhere….
A recent Oregonian article reported that in the past ten years, median household income in Oregon has increased 21% and was determined to be $59,393 in 2018. That's the highest point on record.
Some communities are doing even better with their increases:
Portland 35% ($65,740)
Tualatin 35% ($81,118)
Corvallis 34% ($49,835)
Hillsboro 29% ($78,144)
Bethany 28% ($127,351)
But here in HD 10, median household income in Newport has fallen 6% to $45,250. That's the second weakest income growth in the state. And the news is surprising when you consider Newport is home to a robust fishing fleet, NOAA, a growing OSU presence at Hatfield, a new hospital, and that Newport is the seat of Lincoln County government. Lincoln City, a few miles north, showed better growth, although median household income remained $15,000 less than Newport.
A message that I carry frequently to Salem is that Oregon's robust economy is not reaching all Oregonians or all parts of Oregon. Job's lost in rural communities have been replaced with better paying jobs in the tech sector. But 80% of those jobs are in metropolitan Portland. Our challenge is to create new small businesses and middle-income job opportunities that allow families to move up through the economy.
The dearth of those middle-income jobs is why, I believe, our economic growth is weak. Without them, we will continue to export jobs and talented young people searching for opportunity elsewhere.
Speaking of talented young people, I met last week with three senior classes at Taft High School studying economics. We had an engaging conversation about education and schools, regional economies, vaccinations, and the sometimes difficult decisions a legislator must make in Salem. These were great kids with a bright future. I hope many of them find that future here at home.
One of my other many meetings was a round-table conversation with local leaders and our congressman, Kurt Schrader.
Although the specific topics varied, the constant theme was how small towns pay for big projects — especially when a city of 8,000 people must service 50,000 at the height of the tourist season. State, regional, and Federal resources are needed when replacing an aging and vulnerable dam that will cost $60 million. We discussed port maintenance, transportation, housing, earthquake and tsunami infrastructure, and making sure that water continues to come out of your tap and also down the drain.
Finally on Friday, I visited the Helping Hands housing facility in Tillamook on the very northern edge of our district. They provide transitional housing for up to seventy men, women, and children.
The Tillamook facility appears to be offering a valuable community service and I'll be interested to learn more about how Helping Hands might help those in Lincoln County get on a pathway from homelessness to hope.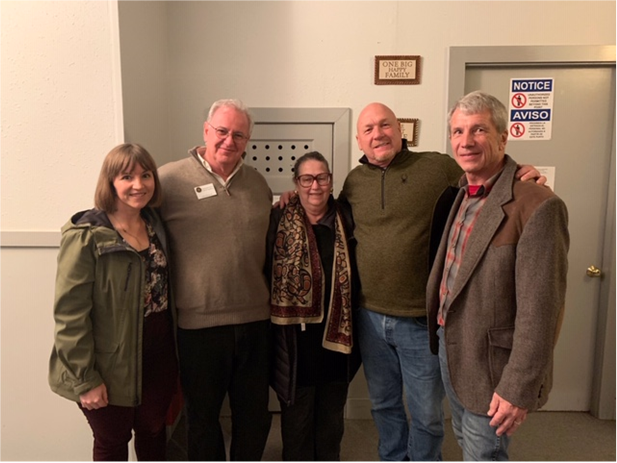 Elizabeth Kotiach – Helping Hands Development Director, Rep. Gomberg, Senator Betsy Johnson, Alan Evans – Founder & CEO, and Congressman Kurt Schrader.
Thank you for reading, as always. And if you plan to be in Salem at all this February, please contact my office so that my staff can find a time for us to meet.
Warm Regards,
Representative David Gomberg
House District 10
email: Rep.DavidGomberg@oregonlegislature.gov
phone: 503-986-1410
address: 900 Court St NE, H-471, Salem, OR, 97301
website: http://www.oregonlegislature.gov/gomberg