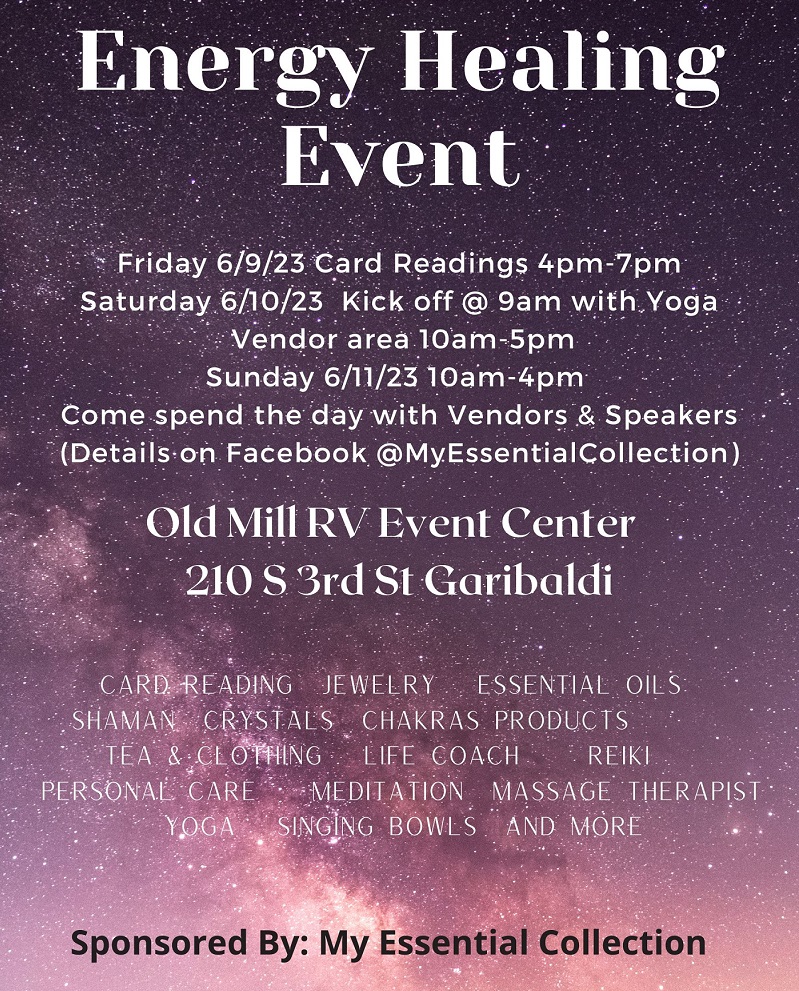 EDITOR'S NOTE: This is a very comprehensive review of "what's happening" on the state level. Senator Betsy Johnson lauded Rep. Gomberg's actions during the E-Board meeting, calling him heroic and a champion for small business and our coastal communities.
By Representative David Gomberg, Dist. 10 (South Tillamook County/Lincoln County)
As the difficult challenges of 2020 evolve, I see my job as offering encouragement, advocating for the needs of our unique district with the Governor, state agencies, and the Federal government, and providing you with the best, most current, and credible information available. Six weeks in, we have reached a critical point in the Coronavirus pandemic. Families are worried about paying bills and buying food as they wait weeks for benefit payments or face error messages on unemployment claims. Our small businesses are at the breaking point. And pressure is building for people to ignore the rules to seek financial or social relief.
Many in our communities are worried or hurting.
On Thursday I took part in an electronic meeting of the state Emergency Board. The "E Board" is a small group of Senators and Representatives appointed to spend money from a limited account when the full Legislature is not in session. They have met four times in the past six years – twice since February. Yesterday we allocated over $30 million towards rental assistance, small business support, worker relief, support for long term care workers, firefighting, and domestic violence shelters.
Legislators from across the State came together to support Oregonians. I felt good about that. But I also voiced concerns that the money should reach all parts of Oregon.
In our district, with our reliance on tourism, fishing, and agriculture, we have the highest unemployment in the state. And I shared last week that our Chambers of Commerce believe as many as one-third of our small businesses will not recover.
Small business support from the Federal government has gone primarily to the largest small businesses – based on their definition of "small" as having under 500 employees. Here we know a small business often has under five employees!
The state proposes to help businesses with under 25 workers. I was very pleased with that. But I was deeply concerned to see that the financial institutions chosen to disburse the funds are all located in Portland or the I-5 corridor. Technically, they serve the entire state. But I said it would be naive to think that proximity doesn't matter. Previous investments, not surprisingly, have also been in Portland or along I-5. I argued yesterday that it is good to try and help the most people. But it is also important to help the people who are hurting most.
Are we ready to reopen? When will we be back to normal? And what will that look like? We may be resuming some daily activities and see slow, but steady economic recovery in stages. I don't think "getting back to normal" will mean we go from zero to sixty in twenty seconds. It's much more likely rules will be adjusted and that we'll see activities resume in stages. We could see measures let up based on region, type of business, business practices, or size of group. We will probably need broad compliance with social distancing for a while longer.
Meanwhile, I'll continue to focus on the retirees, families, businesses and workers of our coastal and coast range district as we plan to re-open and shift to the new normal. I've listed below more details on the re-opening plan, unemployment benefits, the Emergency Board, and small business assistance.
If we each behave responsibly, restrictions will ease sooner. If we relax too soon, we risk exposure and a new wave of restrictions.
Stay safe – stay well. Take a socially-distanced walk in the sunshine. Take care of yourselves, your family, and your neighbors.
Update on Unemployment Insurance: Another 37,000 Oregonians filed new jobless claims last week, bringing total job losses over the six weeks of the coronavirus outbreak to 334,000. That's 17% of the state's workforce, one in six Oregon jobs altogether. In District 10, the number is higher. Claims may spike again in the coming weeks as the state begins processing filings for self-employed workers and contractors, who hadn't previously been eligible for jobless benefits.
The Employment Department has increased staffing in response to the wave of claims from about 100 to over 500 with plans to add 300 more. If you think you may qualify for benefits, file a claim. If you have questions, don't try to phone the Department. The average hold time for callers is more than two hours long – but many people can't get through at all because the phone lines are jammed. Email OED_COVID19_info@oregon.gov. If you don't get a response within one week, let my office know.
Extra $600 Weekly: You may have heard that the Federal relief effort includes an additional $600 payment to those on unemployment. The Oregon Employment Department has started issuing these payments to eligible individuals. Payments will be made for each week someone is eligible, retroactive from March 29, 2020 through the week ending July 25, 2020.
Self- Employment: Benefits are still not available to the self-employed, independent contractors, or "gig" workers but should be by April 30 The U.S. Department of Labor recently released guidance for how the states should handle those claims, but Oregon is still programming those changes into the system – which, unfortunately, takes time. Sign up for email updates, so that you get news soon as possible.
Waiting Period: You will not lose out on a week of benefits that you were eligible to receive because of a difficulty either getting through by phone, or because of an online claim error. Please keep records of when you filed, as this will potentially help make sure your claim gets set up correctly. If a benefits seeker or employer receives a message that doesn't seem right, UI is asking them to email OED_COVID19_info@oregon.gov or OED_UI_Info@oregon.gov. Replies will likely take as long as a week.
Emergency Board: We allocated over $30 million towards rental assistance, small business support, worker relief, support for long term care workers, and domestic violence shelters. That includes:
$12 million – Rental assistance and safe shelter alternatives for individuals who have lost income due to COVID-19 and shelter for individuals at risk of infection or health problems due to inadequate shelter or housing. Funds on behalf of qualifying tenants will be paid to landlords.
$10 million – Payments to workers who have paid into the unemployment fund but are ineligible for wage replacement payments or unable to qualify for unemployment benefits.
$10 million – Establishes an assistance program for small businesses with no more than 25 employees impacted by COVID-19 economic restrictions that have not received support from the federal CARES Act.
$3.35 million – Long term care worker testing and training.
$2 million – Emergency housing for victims of domestic and sexual violence.
Non-Urgent Medical Procedures to Resume: Hospitals, surgical centers, medical offices, and dental offices that can show they've met new requirements for coronavirus safety and preparedness will be able to resume non-urgent procedures on May 1. The ban, meant largely to preserve protective medical gear, came at a heavy cost to hospitals. To learn more about the announcement click here.
Plan for Reopening Oregon: Governor Brown introduced a framework to reopen Oregon. Here are five critical elements:
Decline in growth rate of new cases
Sufficient supply of personal protective equipment
Hospital surge capacity
Robust testing, contact tracing and isolation strategy
Strategies that work for most impacted and vulnerable populations, including nursing homes and people experiencing homelessness
Governor Brown also announced an agreement that Oregon, California and Washington will work closely together when making decisions to reopen. With heavy travel between the states, especially along I-5, the Governors want to be sure that actions taken will not inadvertently bring infection to another state. It does not mean that Oregon will be waiting to re-open based on our neighbors' number of cases.
The Governor recognizes areas of Oregon have different needs to reopen and is considering a region-by-region approach.
Long Term Care Residents: This can be an especially hard time for seniors living in a long term care facility experiencing limited mobility and access to their usual activities. The office of the Oregon Long Term Care Ombudsman reminds anyone who has a loved one living in a long term care or resident facility that they are available to provide free guidance and resources. They provide support on a variety of resident concerns, including problems with care, medications, billing, guardianships, and care plans. This hotline may be helpful for seniors experiencing isolation and detachment. You can email the ombudsman at ltco.info@oregon.gov or call (800)522-2602 for more information.
In order to mitigate the spread of COVID-19 in long-term care facilities, the Oregon National Guard began distributing nearly 400,000 pieces of personal protective equipment (PPE) to all long-term care facilities across Oregon.
Economic Stimulus Payment: Some people have already received their $1200 payment if they used direct deposit to file taxes this year or last. If you haven't already, please check your payment status with the IRS here. You could receive the $1,200 check and for people eligible for the Earned Income Tax Credit, you could have additional money coming to you. Review eligibility here and find options to file for free through the IRS here.
Small Business Support: Congress has approved a new $484 billion relief package including additional funding for the Personal Protective Payment loan program. Oregon is expected to receive $2.45 billion in federal coronavirus relief from the CARES Act. The breakdown of this disbursement nationwide is:
$300 billion in additional funding to the Paycheck Protection Program (PPP);
$50 billion in additional funding for the Small Business Administration (SBA) Economic Injury Disaster Loan (EIDL) Program;
$75 billion for hospitals;
$25 billion for additional COVID-19 testing capacity.
In Oregon, I have been concerned that much of this money is coming to larger businesses and little of it to the Coast. But there is encouraging news. The Small Business Development Center in Lincoln County reports 18 clients secured EIDL, PPP or Layoff Aversion funds in the past couple of weeks. One Lincoln City restaurant got $17,900. A Newport therapist got $50K. A Newport retail shop got $22K.
Interested in the new funds? Get in line quickly. Money for this program is limited and we encourage businesses to get their applications in as soon as possible. There are already many thousands of applications in the queue and there are no guarantees new applications will be funded. Call the SBDC in your county for free counseling
Are you a small business owner? Business Oregon now has a Small Business Resource Navigator to help you navigate what tools and resources might be available to help with the impacts of COVID-19. Learn more here.
I'll continue to provide the latest updates weekly. Between updates, please email my office with any questions. Stay healthy.
Warm Regards,
Representative David Gomberg
House District 10
email: Rep.DavidGomberg@oregonlegislature.gov
phone: 503-986-1410
address: 900 Court St NE, H-471, Salem, OR, 97301
website: http://www.oregonlegislature.gov/gomberg