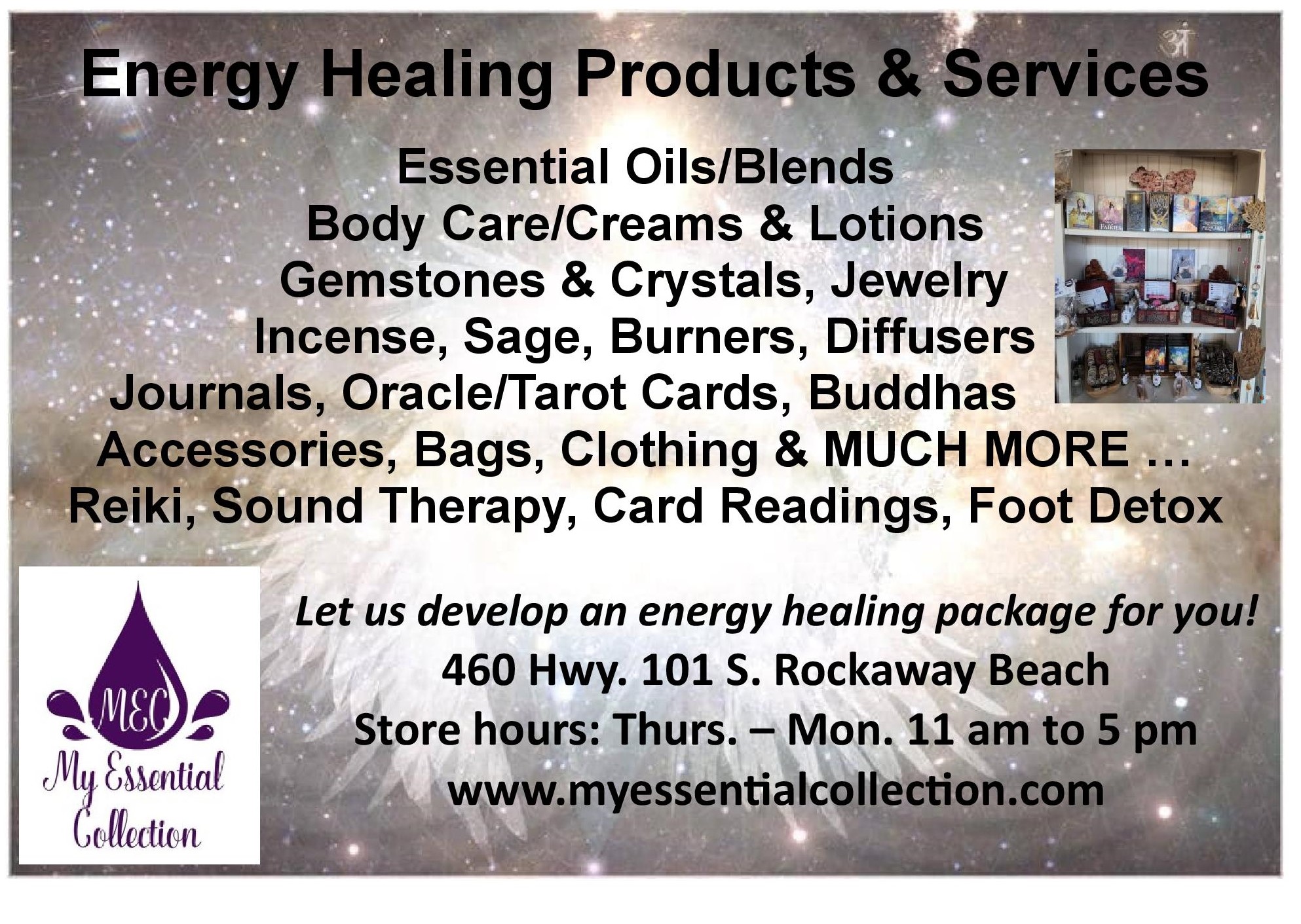 Dear Friends and Neighbors,
I've been hearing from many of you about the Governor's COVID "freeze".
Please understand that this is an executive order and not a legislative decision. I have a number of concerns about these new requirements, but I also understand what Governor Brown is hoping to accomplish. Dramatic short-term efforts are needed to reduce a significant increase in COVID cases and the availability of hospital beds for those that need them.
Here are some details and a bit of context.
Over the past few weeks, public health officials have been increasingly concerned about the rapid increase Oregon is seeing in new cases. We have had three consecutive days with over 1,000 cases and almost two dozen new deaths. The state's total now stands at 56,034 since the beginning of the crisis. Health authorities say 759 Oregonians with COVID-19 have died since March.
If the state remains on this path of increasing COVID-19 cases, hospitals in Oregon could reach capacity by mid-December.
Certainly not all people testing positive show serious symptoms, need hospital services, or use one of Oregon's intensive care unit beds. But on November 1, only 24% of those beds were available. Of the non-ICU adult hospital beds in the state, 14% were available. So not only are positive cases increasing. Serious cases requiring hospital care are increasing as well.
Limited hospital beds will require postponing elective procedures, using hospitals beds or wings that are currently unused, or adding staffing capacity to in-patient units.
Nearly half of new cases from the past two days were in Multnomah County. As The Oregonian reports, Multnomah County's per capita case rate outpaced those of any other West Coast county that is home to a major city. In the past week, the metro area has seen a 57% increase in COVID-positive patients, according to Oregon Health Authority figures.
I share your frustration that problems in Portland are resulting in business closures and other consequences here. But let's be clear. Lots of people from the valley vacation here. When we get seriously ill, we are sent to hospitals in the valley that are filling up. And surely, we still care about other Oregonians and not just those here at the Coast.
On Friday, Governor Brown announced a two-week freeze throughout Oregon and a four-week freeze in Multnomah County to combat the spread of COVID-19 and preserve our hospital capacity. The freeze went into effect statewide Wednesday, November 18. After two weeks, the Governor and public health officials will evaluate whether the freeze needs to be extended in some counties where the virus is more prevalent.
Here is what the freeze means:
Limit social get-togethers (indoors and outdoors) to no more than six people, from no more than two households.
Limit faith-based organizations to a maximum of 25 people indoors or 50 people outdoors.
Limit eating and drinking establishments to take-out and delivery only.
Close gyms and fitness organizations.
Close indoor recreational facilities, museums, indoor entertainment activities, and indoor pools and sports courts.
Close zoos, gardens, aquariums, outdoor entertainment activities, and outdoor pools.
Limit grocery and retail stores to a maximum of 75% capacity and encourage curbside pickup.
Close venues that host indoor or outdoor events.
Require all businesses to mandate work-from-home to the greatest extent possible and close offices to the public.
Prohibit indoor visiting in long-term care facilities.
The two-week freeze does not change current health and safety protocols for personal services such as barber shops and hair salons, congregate homeless sheltering, outdoor recreation and sports, youth programs, childcare, K-12 schools and sports, and higher education – all of which can continue operating under previous guidance issued by the Oregon Health Authority.
More restrictions could come if we're not able to get a better handle on the virus in the coming weeks.
The new two-week restrictions are certainly frustrating. And that is particularly true for effected businesses and their employees. What we know is that the COVID spike is being driven not by commercial activity, but by social interactions, parties, and family gatherings. And what we also know is that private activities are more difficult to monitor than public ones. Unfortunately, poor behavior by some people is affecting the commerce and convenience of everyone.
Unlike earlier orders, the Governor has suggested that directives be enforced and violators could be cited. Local law enforcement have been encouraged to use an "education-first approach," the governor said in a statement. But she added, "Oregonians need to understand that these rules are enforceable under law."
I don't really believe the party police will be knocking on doors Thanksgiving weekend. Criminal charges for violating an executive order during the pandemic have been rare, according to the Oregon Judicial Department. But if large, informal gatherings are the problem, addressing them directly is an option.
A coalition of Oregon businesses have responded, asking the Governor to consider alternatives to renewed business closures. They cite "the very real impact such a decision will have on struggling businesses, the employees who may lose their jobs, and our already troubled state economy". Their letter makes six proposals:
An action plan to immediately slow the spread of COVID-19 – to focus on how we can mitigate the exposure risks driving increased infections.
Implement a comprehensive COVID-19 public affairs campaign – similar to the "Stay Home, Save Lives" public affairs campaign, a new campaign to focus on the persistent social spread that is driving the rising case rate.
Develop a comprehensive testing plan to increase rapid testing and contact tracing statewide – that provides rapid testing capabilities for all communities and that uses common protocols Oregonians can understand and rely on.
Convene a task force to address social and community spread – to identify effective policies to contain exposure and determine a better approach that addresses the actual source of increased infections.
Establish a reconfigured economic advisory panel to address continued COVID needs – to review existing programs, identify successes and propose additional solutions to ensure businesses are able to continue efforts to protect employees and customers as current resources dry up.
Early establishment of a comprehensive vaccine distribution plan – to address how we can position Oregon to be a leader in the rollout of a COVID-19 vaccine to ensure we are prepared to effectively and efficiently distribute a vaccine once it becomes available.
Financial Support to the hospitality industry. I was pleased this week to see Governor Brown propose we allocate $55 million in financial assistance to businesses hurt by the coronavirus pandemic. The money will be distributed by county, and each county will be responsible for managing applications. The Governor's office said financial assistance will be prioritized for businesses in the hospitality industry and those hurt by the freeze order.
Funds will be based on population, with each county receiving a minimum of $500,000. That will be helpful but does not address the fact that our coastal cities serve and service tourist populations much larger than our residential numbers reflect. Should Lincoln City with 9,170 people receive the same support as Eagle Point (Jackson County) with 9,554? I think not!
Businesses with questions about the new rules or grants should reach out to your local Small Business Development Center (SBDC). To stay abreast of the latest developments, please bookmark this page.
New modeling shows a continued surge in COVID-19 cases. For those of you interested in the science and planning informing our state's response, the Oregon Health Authority released its latest modeling indicating a steep increase in the spread of COVID-19. According to the model, the effective reproduction rate – the expected number of secondary cases that a single case generates – was estimated to be between 1.25 and 1.69, with an average of 1.47. The current level of transmission could result in "exponential" growth, resulting in approximately 1,500 new daily cases over the next two weeks. The model does have limitations, including that it is based on Oregon data only through November 6.
According to the model, if Oregonians collectively wear masks, keep physical distance, restrict social gatherings and maintain good hand hygiene to slow the spread of the virus, new cases would remain historically high for a short time before decreasing.
Unfortunately, social gatherings continue to fuel transmission. OHA is urging Oregonians to rethink their social activities over the next few weeks and to reconsider their holiday plans. And that is why we are having a freeze.
This obviously will have a major impact on Thanksgiving.  I know that many folks have held off on seeing their close family members with the hope that we'd be past this pandemic by now. My family plans are disrupted as well.
Please consider how our traditions of travel and increased socialization around the holidays could impact our loved ones. As difficult as these choices are, when we look out for one another we are saving lives.
The legislative Emergency Board met last week and approved more than $128 million to help Oregonians impacted by the COVID-19 pandemic. The Emergency Board approved funding for childcare providers, Oregonians in need of shelter, small businesses, long-term care providers and victims of domestic and sexual violence, including the following allocations from the state's share of federal Coronavirus Relief Funds:
When does it all end? All eyes are on the progress of potential vaccines while the grim infection rate jumps and winter weather forces people indoors, in the close quarters that fuels viral spread.
Pfizer reported last week that new test results show its coronavirus vaccine is 95% effective, is safe and also protects older people most at risk of dying.
A second COVID-19 vaccine from biotech company Moderna, Inc. now also appears highly effective in preventing. Moderna said 

Monday

 that its experimental vaccine was 94.5% effective in preventing disease, according to an analysis of its clinical trial.
U.S. officials have said they hope to have about 20 million vaccine doses each from Pfizer and Moderna available for distribution in late December. The first shots are expected to be offered to vulnerable groups like medical and nursing home workers, and people with serious health conditions. They expect to produce up to 50 million vaccine doses in 2020 and up to 1.3 billion doses in 2021.
Until then, social distancing and responsible behavior are our best defenses. Thank you all for your continued resoluteness in the face of this pandemic. I look forward to some good news about this virus and an upcoming vaccine.
All my very best,
Representative David Gomberg
House District 10
email: Rep.DavidGomberg@oregonlegislature.gov
phone: 503-986-1410
address: 900 Court St NE, H-4371, Salem, OR, 97301
website: http://www.oregonlegislature.gov/gomberg