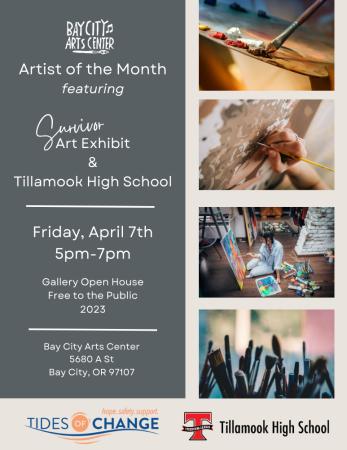 By Representative David Gomberg, House District 10
Hello Friends,
It is hard to imagine that it has been a month since the fires.
On my own street, a third of the houses are gone. And of the homes remaining, half are still uninhabitable because of damaged wells, melted wiring, or smoke damage. Across the district 300 units of workforce or retirement housing have been lost in a region that sorely needs housing and workers. The best news is that no one died in the Echo Mountain Fire thanks to the lifesaving work of our first responders.
These are real people and real losses. It is the most significant impact and loss Oregon has ever experienced.
9 fatalities and 3 people missing.
2,159 people being sheltered.
6,835 people registered for assistance with $14.5 million approved so far.
Approximately 1 million acres burned.
3,124 residences lost.

You can listen to my own interview on the fires with KCCC Radio here.

REMINDER: www.wildfire.oregon.gov is still the best place to go to find updated information and resources.

Beginning to Rebuild: In an earlier newsletter, I talked about the problem of beginning to clean-up. Oregon is working with federal and local partners to safely address ash and debris. Since two of three residences lost locally and across the state are manufactured homes, we first face the expensive and time-consuming problem of checking for asbestos, insulation, and plastics contaminants. Removing fire debris is a two-step cleanup process. Step 1 is clearing properties of household hazardous waste to minimize exposure to the public and our water supplies. Step 2 is removal of ash, debris and burned-out structures.

STEP 1: Household hazardous waste removal – No cost to property owner.
Once a property owner completes a Right of Entry (ROE) form with their county, crews will evaluate the property for any overhead hazards (impacted trees) or other physical hazards and conduct air monitoring and visual observations to identify locations of household hazardous waste.
Crews will then remove those items from the property for safe disposal.
STEP 2: Ash and debris removal
Cleanup crews then will remove burned-out structures—possibly including building foundations—ash and other debris.
When this step is complete, property owners will be able to begin the rebuilding process.
The State Debris Management Task Force is overseeing a coordinated effort by federal, state and local government agencies to address hazardous waste removal. The task force consists of the Office of Emergency Management, Oregon Department of Transportation and Oregon Department of Environmental Quality. State, county and federal partners are actively working to develop funding and implementation options for ash and debris removal. Click here for more information.
With the General Election looming, I've also been asked how people receive their ballot if their mail has been disrupted or their address temporarily changed.
Ballots will start being mailed October 14. You can pick up all of your mail (including ballots once they are mailed) at the post office that serves your permanent residence address. You can also register a temporary mailing address at oregonvotes.gov/myvote. Contact your county election office for additional options.
If you submit a change of address with the Post Office, ballots be not be forwarded. This is one of the security features designed to prohibit voter fraud. You must inform election officials of your temporary address.
You do not need to re-register to vote if you are living somewhere temporarily. You just need to let election officials know where to mail your ballot. If mail cannot be delivered to your home or mailbox, it will be held at your local post office and you can pick it up there.
COVID Update: The Oregon Health Authority on Monday reported 288 coronavirus cases, with confirmed or suspected infections rising to their highest levels in nearly two months. There were no new fatalities.
Oregon's daily average for the past week is 294 cases, the highest it's been since August 11. That's in line with new state modeling that projected cases would likely continue to climb this month.
Oregon has reported 35,049 confirmed or presumed infections and 572 deaths, among the lowest totals in the nation. To date, 707,292 Oregonians have been tested.
Most of our district has now moved into Phase 2 of Governor Brown's reopening guidelines. Wider reopening includes recreational sports, venues like movie theaters, bowling alleys, and arcades, and increased in-office work. Indoor social get-togethers are capped at 10 people with physical distancing.
Yes – it is confusing. Does a restaurant or bar close at ten or midnight? What is considered a "Gathering" verses an "Indoor Social Get-Together"? How many people are allowed in each category? A good overview can be found here.
I'm hearing from many of you about the overwhelming stress, anxiety, and ongoing struggles of schooling from home, wildfire impacts, smoke, civil unrest, and, well, this pandemic. My staff and I are individually struggling at times with the enormity of it all right along with you. Please use the mental health resources at your disposal, including the helpline below.
SAMHSA's Disaster Distress Helpline provides 24/7, 365-day-a-year crisis counseling and support to people experiencing emotional distress related to natural or human-caused disasters. Call SAMHSA's Disaster Distress Helpline at 1-800-985-5990 or text TalkWithUs to 66746 to speak to a trained crisis counselor.
Oregon Safe and Strong has a wealth of resources for you, your loved ones, including how to help those close to you if you're able.  There are options from texting, phone calls, and email to reach out for help when needed.
NAMI Oregon, the National Alliance of Mental Health, maintains a toll-free information Helpline for individuals living with mental illness and their family members. Call 800-343-6264 or 503-230-8009.
Please feel free to email or call my office with any feedback, questions, or concerns. My office is here to help you find the resources you may need and navigate the state bureaucracies.
As always, my very best wishes and gratitude for the privilege of representing you.
Warm Regards,
Representative David Gomberg
House District 10
email: Rep.DavidGomberg@oregonlegislature.gov
phone: 503-986-1410
address: 900 Court St NE, H-471, Salem, OR, 97301
website: http://www.oregonlegislature.gov/gomberg