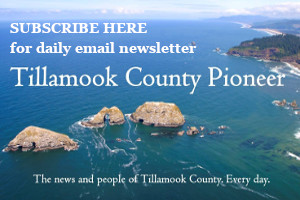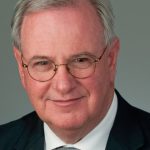 By Representative David Gomberg, House District 10
Hello Friends,
The flag is posted in front of our home in honor of Veterans Day.
I am grateful to all those who have served in our nation's armed forces. Thank you for your service to our country.
Normally I would begin today with breakfast at the Tillamook Air Museum, join the morning events there, and then rush to other gatherings across Lincoln and Yamhill Counties. Instead, the Oregon Department of Veterans Affairs will be hosting multiple virtual observances.
Since I cannot see and thank many of you in person today, I wanted to share a few remarks I once presented on the House Floor.
How many of you have visited Normandy?
The D-Day beaches there now look much like our Oregon coastline. Rugged cliffs. Dunes. And motels, gift shops, and cafes. But if you stare out across the wide sandy beach, in your mind's eye, that iconic image comes into view. Four Americans wading ashore. Then two are hit and fall. And then you know you are on sacred ground.
Time changes things. But we remember.
Before coming to the Capitol, I traveled a lot for business. I've visited the island of Guam. Where the marines came ashore, there are now swing sets and playgrounds. But we remember.
I've visited the DMZ in Korea. For a few coins, you can look through huge binoculars across to the North. Soldiers there look back. Time changes things.
In Vietnam, for five dollars you can hire a guide to lead you though tunnels once used to flank our troops. The guide will smile broadly when you add a tip. We remember.
I've been to Kuwait. On the grounds where our tanks formed up for Desert Storm, they now hold markets and bazaars. Because as I have said, time changes things.
Several years ago, I was working in Northern France. We had some free time and a friend invited me to his home near Brussels in Belgium. It was a two hour drive to a quiet suburban neighborhood and we arrived at his home for lunch. After the meal, his wife told me, there is an American cemetery just up the street. You should visit.
It was a five minute walk past kids playing in the yard, women hanging laundry, and men walking dogs. I turned the corner and there, waving quietly in the gentle breeze was a single American flag. And above the gate were the words, Flanders Field.
It took a moment for the realization to sink in. Flanders Field. Where poppies blow. Between the crosses, row on row.
And there inside, within the perfect lawns and pristine hedges, were row after row of stark white crosses and an occasional star. I lingered for some time in this garden of stones before returning to my friends home.
When I got back to the house, the daughters were doing their homework. One turned to me and in her schoolgirl English said, "David. I'm doing a report on America. Can you tell me about your country?".
That was a heady question. How to describe America?
I thought for a moment. And then I said to her, "Go to the cemetery up the street. Read the names on the stones. Some will sound English or Irish. Some are Russian or Polish. Some sound Jewish and there were even some that look Chinese or Japanese. That will tell you something about America."
"But more important", I said, "remember that these young men, not much older than yourself, came here to fight, and to die so that you could be free. If you know nothing more about America than that, you will know enough."
Time changes things. But we remember.
email: Rep.DavidGomberg@oregonlegislature.gov
phone: 503-986-1410
address: 900 Court St NE, H-371, Salem, OR, 97301
website: http://www.oregonlegislature.gov/gomberg