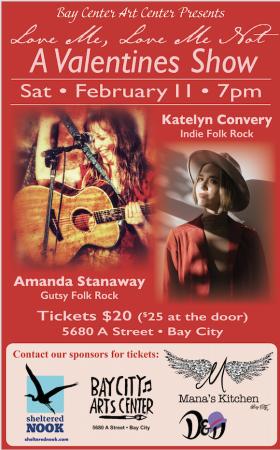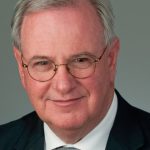 By Representative David Gomberg, House District 10
I trust that you embraced the long weekend, enjoyed our spectacular winter sunshine, and took some time to contemplate the legacy of Martin Luther King.
Certainly these are contemplative times for Oregon.
Your State Capitol is fenced and boarded up. All staff have been sent home. The 2021 legislative session is delayed until after the national inauguration. The National Guard has been deployed in response to credible threats and past violence. That rustling noise you hear is Tom McCall turning over in his grave.
I keep getting emails asserting that the legislature plans to meet in secret. That simply is not true. The Capitol building is closed, but you can watch any and all meetings.
If you are interested in the session or your government, I urge you to explore OLIS – the Oregon Legislative Information System. These web pages will let you watch committee meetings and floor sessions both live and recorded. You can see what bills are scheduled for discussion, who sponsors them, and how your representatives and senators vote. You can find email addresses and sign up for newsletters. And you can arrange to testify electronically on bills or submit written testimony. It isn't as effective or satisfying as appearing in person. But it works.
I look forward to opening our Capitol as soon as it is safe to do so. I'll continue to advocate an adequate and improving balance of public safety, public health, and public access to policy and budget decisions.
My email inbox is also brimming with vaccine questions. That's no surprise as information is confusing and awkwardly changing.
The national government announced last week Oregon would be receiving additional vaccine doses. That gave hope to our health workers, first responders, teachers, and seniors (like me) anxious to get the shots. The vaccine is optional and free. It will help keep you from getting COVID-19. It can help not spread the virus to other people. It will help us begin to open relationships and businesses.
On the eve of the three-day weekend, Oregon leaders learned suddenly that the supposedly large vaccine supply coming from D.C. was non-existent. You can read about it in the Washington Post, including mention of a letter OHA Director Pat Allen sent to Health and Human Services. The latest news that the federal government doesn't actually have any extra vaccines on hand despite promising to ship them is beyond disappointing. Oregonians are and should be angry.
Governor Brown reported in her press conference on Friday, that the revelation sets back plans to expand vaccines to teachers and older residents.
Here is the newest plan for the state going forward:
Health care professionals and residents of long-term care facilities will continue to get vaccines. If the current rate continues, 75% (300,000) will have been vaccinated by 

January 30

. If you're in this group and aren't sure how to get your vaccine, you should go to your county health website for more information.
Starting on 

January 25

, educators throughout the state can begin receiving the vaccine. In some rural counties it may begin sooner. This includes teachers and other front-line staff, including paraprofessionals, custodial and food service staff, and bus drivers. There are approximately 100,000 people in this group, and with the current rate of vaccine supply, they should all receive their first dose within two weeks.
Starting on 

February 8

, we will see the vaccine made available to older Oregonians: 

February 8

 – 80 and older / 

February 15

 – 75 and older / 

February 22

 – 70 and older / 

March 1

 – 65 and older.
Plans are evolving to ensure you know how, when, and where you can get your shots. County web pages are the first place to check.
This is all of course contingent on our receiving our share of the federal vaccine inventory. If the supply is made available more quickly, that timeline will accelerate; if supply is reduced, then it will take longer.
Certainly the vaccine has not rolled out as smoothly as we had hoped. For news and new developments, see Oregon's COVID-19 vaccine page.
Crews around the state are continuing to clear roads and private properties of structural debris, hazardous or damaged trees and ash from September's wildfires. With so many programs and contractors, it gets confusing. Workers may be there on behalf of ODOT and the state, FEMA, electric utilities, or private homeowners. With ODOT alone, separate companies monitor the cleanup work, environmental testing, and document completion.
Hazardous tree removal continues to transform our fire-affected communities. Contractors are marking trees with letter codes, blue dots or a barcode tracking tag. If you are driving in fire-affected areas, keep an eye out for crews and be prepared to stop.
Oregon's 2020 Labor Day fires constitute the largest and most expensive disaster in our state's history, burning over 1 million acres and destroying over 5,000 structures.
Removal of hazardous household waste was completed in December. Generally, home and business owners must sign an All Wildfire Debris Right of Entry Form with their county to allow cleanup crews onto their property. Visit https://wildfire.oregon.gov/ or call 503-934-1700 for more information.
Monday, January 11, marked the beginning of the 81st Legislative Assembly, with all newly elected and reelected Senators and Representatives taking their oaths of office.
The first order of business was selection of House and Senate leadership. Senators again elected Peter Courtney Senate President and House members re-elected Tina Kotek as Speaker. We then debated and voted on rules for the session which include expanded notice requirements, electronic meetings for committees but in-person voting to approve measures, and penalties for un-excused absences.
Bills that have already been filed and made public were read into the record so they can be sent to committee.
Normally, the House and Senate would then come together to hear the Governor's State of the State address, together with friends, families, justices, and statewide elected officers in a day that is always memorable.  Sadly, particularly for the new legislators and their families, that didn't happen this year.  The Governor will do her State of the State remotely at another time.
Late this week, we will return to Salem and begin to review policies and budgets. I'm anxious to get to work! There is much to be done as we look to recover from the pandemic and the fires. It will take the best of each of us — hard work, compromise, good intentions, and as I said last week, the better angels of our nature. I'll continue to keep you informed.
Thanks for reading and for all you do to make our special part of Oregon better, safer, and stronger.
email: Rep.DavidGomberg@oregonlegislature.gov
phone: 503-986-1410
address: 900 Court St NE, H-480, Salem, OR, 97301
website: http://www.oregonlegislature.gov/gomberg