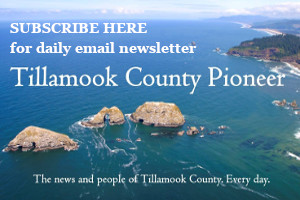 By Gordon McCraw, GAM Weather Center
High pressure is bringing us clear skies today, February 18th and tomorrow, February 19th along with some dryer east winds 10-15 gusting to 20. The high pressure will give us fair and mild conditions though with the clear nighttime skies, radiational cooling will allow the lows to stay on the cooler side, lows last night fell into the upper 20s in some locations which gave us some thicker frost this morning, and some patchy freezing fog as well, the valley is still socked in. Overnight lows tomorrow and Wednesday will be in the low to mid 30s but with the windchill because of the winds, it will feel like it is in the low to mid 20s, highs in the low 50s today and the upper 50s tomorrow.
Thursday, February 20th the high moves off to the east as a trough of low pressure approaches from the west so we start to see some more clouds developing then Friday we see partly sunny skies with a chance of rain in the forecast for Friday night.
Saturday and Sunday, February 22 and 23, the trough moves across so, sorry folks, the weekend looks cloudy, rainy and breezy, and, the snow level falls below the pass levels once again also. Saturday night's lows are in the upper 30s so, the snow level is above 2000' but Sunday the cold air pours in and the snow level that is around 1800' by then, will continue to fall during the day to 1200' Sunday afternoon. By Sunday night, still with some precipitation around, the snow level drops to around 800', overnight lows here around 35 so some mixed precipitation is possible lower.
Monday, February 24th looks partly sunny with scattered showers possible, the snow level early Monday morning around 700' but climbs to around 1300' in the afternoon, highs near 46 so the passes could see additional accumulation.
​​​​