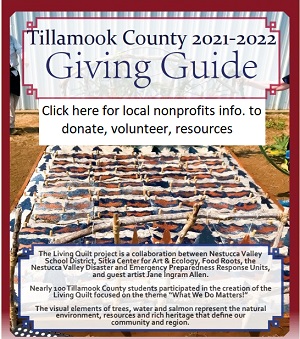 By Gordon McCraw, GAM Weather Center
Because the next few days will be getting interesting, I provide you the following: Let's just go with we know there will be a series of systems moving across the area the next seven days that will bring showery precipitation across the area each day with lowering temperatures also. Because it is scattered showers, we cannot say when, exactly, you will see the rain because of the hit and miss nature of showers, one area gets the rain from this shower while the neighbors don't. So, the most impact from all this is the temperatures and snow levels. Here is what we see:
One front went through this morning pushing the snow level down to 2000', todays high near 45, showers with possible thunderstorms tonight, winds becoming southwesterly 10-15 gusting to 25 tonight with another system, lows near 38, remember the windchill will make it feel like the upper 20s.
Tomorrow more showers, still breezy with westerly winds, the high near 45, snow level 1800'. Showers and possible thunderstorms tomorrow night, lows near 35, windchill in the 20s, snow level 1500' so the summits start to be impacted.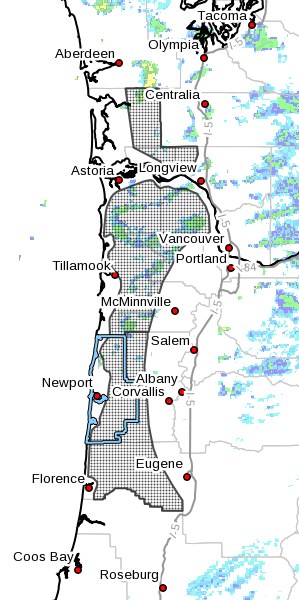 Christmas Day, showers, gusty winds, snow level 1000' with the high near 43. Christmas night, rain, then a rain/snow mix after sunset, then snow after midnight, the low near 32. The Coast Range passes will see snow impacts with travel across the summit more difficult.
Sunday on, daytime highs in the mid to upper 30s means a rain/snow mix during the day, the actual snow level 300-500', the temperatures drop into the 20s at night spells icy roads with snow showers all night causing significant impacts on nearly all roads and highways, snow on top of ice.
The models are suggesting Arctic Air moves in Wednesday so the daytime highs and the nighttime lows will actually drop some more. We could see daytime highs in the low 30s and nighttime lows in the low 20s. Also remember in all this that not all of the snow will melt during the day so each day could add to the accumulation totals making travel even more treacherous.