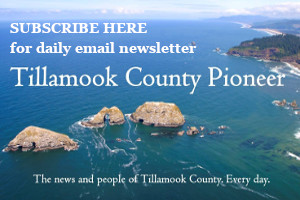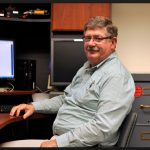 BY GORDON MCCRAW
An upper level trough moving across is enhancing the rainshowers activity across the area today and tonight. In some of the heavier showers small hail is possible. These can also cause some gusty winds as they push through, gusting to 25 today but easing tonight. High temperatures today near 50, lows tonight near 38.
Tomorrow,, November 11th is a holiday, Veteran's Day, and we will have a high pressure ridge racing through, so, light winds, highs near 50 still. We are looking at some patchy fog developing tomorrow night if the skies remain clear but we will also have another approaching front so we could have some clouds moving in with an increasing chance of rain early Thursday morning with rain likely later Thursday morning through Thursday night, bringing around an inch of rain.
The models are starting to come into sync on us having our first big storm of the season Friday, November 13th into Saturday, November 14th. The only remaining uncertainties are just how strong it will get and its exact path. It still looks like we can expect some strong winds with periods of heavy rain. The low will be generating some large seas causing dangerous surf conditions and potentially combining with the astronomically high tides to cause some coastal flooding. The heavy rains could also cause some urban and small stream flooding. The river forecasts do not currently show any river flooding concerns but the River Forecast Center will be keeping a close eye on this as will I. East of here, the Cascades can expect some Watches and Warnings also, related to the snow they will be receiving.
After this, the rain is expected to continue as another low pressure area develops Sunday, November 15th on an approaching front. This system has the potential to develop into an atmospheric river event as it stalls over the area, somewhere! This would mean continued rain into the start of next week. Bottom line, we have a lot to watch over the next 7 days.
Masks required statewide for people age 5 and older
Masks, face coverings or face shields are currently required statewide for:
All private and public workplaces — for example banks, classrooms, construction sites, offices and meeting rooms — unless someone is alone in an office or in a private workspace.
Indoor public spaces — for example grocery stores, pharmacies, public transit, personal services providers, restaurants, bars and retail stores.
Public and private colleges and universities, and private career schools.
Indoor and outdoor markets and street fairs.
Outdoor public spaces when physical distancing of at least six feet is not possible.
People with a disability or medical condition may request accommodation from a business or public space if they cannot wear a mask.
OHA does not recommend wearing a plastic face shield alone. While face shields can be very good at blocking droplets, they are not as good at stopping aerosols that can go around the shield. OHA recommends face shields only be used on a limited basis, for example when talking to someone who is deaf or hard of hearing and needs to read lips to communicate.