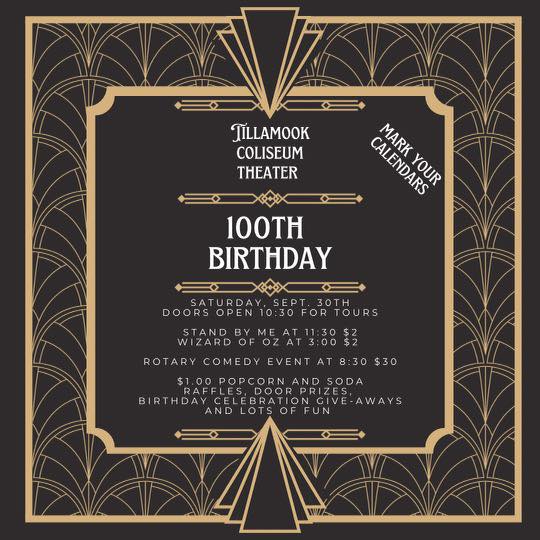 By Judith Yamada, Kitchen Maven
People living in Central and South America have been eating squash for several thousand years. When European explorers first came to the Americas, they discovered that squash was one of the three major food sources eaten by Native Americans. A Three Sisters Garden is an example of a Native garden, containing squash, beans and corn grown as planting companions. This type of garden serves as a means to help all the vegetables do their best. Corn gets plenty of sun, beans climb the corn and both shade the squash.
However, the green squash we know as zucchini is a variety of summer squash first developed near Milan, Italy in the latter part of the 19th century. Zucca is the Italian name for pumpkin or squash. And the name for zucchini comes from the Italian word zucchino, meaning little squash. As we gardeners know, zucchini can be a lot more than a "little" squash. Those of you who've had baseball bat sized ones growing and growing, etc., know what I mean.
Well, the season is upon us again. I haven't had great luck growing zucchini here at my northwest coastal home, but many must have – because I've been the recipient of quite a few of them. And if you live in a sunnier locale, you may be overwhelmed by this adaptable, neutral tasting, easy to prepare veggie. Remember, you can add zucchini to your ground beef taco mixture, to pasta sauce or Sloppy Joes. It's great in soups and stews. Ever try ratatouille? It's a delicious summer vegetable stew.
One of my favorite vegetables, I like zucchini best when it's small and steamed then dressed with melted butter, freshly grated nutmeg, white pepper and a bit of salt. But the ways of zucchini are endless. And here are some simple, straightforward ones for you.
Chile-Zucchini Enchilada Sauce
1 cup roasted Hatch or Anaheim Chilies
2 Tablespoons tomato paste
¼ cup thinly sliced scallion, including white end
1-teaspoon garlic paste
1-teaspoon ground cumin
¼ teaspoon kosher salt
1 to 1 ½ cups broth (chicken, vegetable or mushroom)
¾ cup shredded young zucchini
In a heavy-duty blender or food processor, add chilies, tomato paste, scallion, garlic paste, cumin and salt and ¼ cup broth. Blend until smooth, a minute or two, pulsing and scraping down sides of container as needed. Add zucchini and another ¼ cup broth. Process again, adding ½ cup to ¾ cup more broth, when mixture appears pretty smooth. Scrape sides again and blend until well mixed. Use as a fresh sauce to bake on enchiladas or in an easy enchilada casserole.
Easy Enchilada Casserole
Preheat 350 degree F. oven
Oil or use pan spray in a 9" square or 7" x 11" baking pan
8 ounces Cotija cheese, coarsely grated
1 ½ cups cottage cheese
2 Tablespoons sour cream or plain Greek yogurt
2 Tablespoons minced scallion, green part only
½ teaspoon freshly ground black pepper
Soft, thin corn tortillas (6" – 7")
One recipe Chile-Zucchini Enchilada Sauce
Optional for topping casserole: toasted plain pumpkin seeds (pepitas) or sliced black olives
Optional for serving: Serve with fresh salsa, sour cream, lime wedges, fresh chopped cilantro and/or more olives
Combine, and mix well, all ingredients except the tortillas and enchilada sauce. Place a layer of tortillas, halved or quartered as needed, in the prepared pan. Spread on some sauce and sprinkle with cheese mixture. Repeat twice, topping casserole with the last of the sauce and cheese mixture. Top with sliced black olives or toasted pepitas, if desired. Allow casserole to sit at room temperature 10 minutes before baking. Place baking pan on center rack of preheated oven. Bake 25-30 minutes. Cool 10 minutes before cutting in wedges.
Serve with any of the above listed options.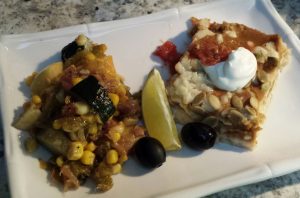 Green Chile Calabacitas
This is a recipe a friend recently shared with me. She isn't sure where she got it, so I can't give credit – wish I could. It's a tasty vegan or vegetarian recipe that's perfect for the season. I prepared it last night using both yellow and green summer squash (because that's what a friend and a neighbor gave me) and it was delicious. The Hatch chilies I used in the recipe (also provided by a friend) are spicy, but not hot, with a rich flavor. Roasted Anaheim chilies or other moderately spicy roasted chile can be used in place of Hatch chilies.
2 Tablespoons butter or olive oil (or combination of both)
1 large red onion, thinly sliced in half moons
2 large zucchini or comparable yellow summer squash cut in 1-½ inch cubes (about 4 to 5 cups cubed – large seeds removed)
Kosher salt and fresh ground pepper to taste
2-3 ears fresh corn, kernels scraped from cobs into a bowl
4 cloves garlic, thinly sliced
1 cup roasted green chile (stems removed)
Optional: 1 ½ cups Tillamook sharp Cheddar or Monterey Jack cheese
Heat oil/butter in a large saucepan or large high-sided frying pan. Add the onions and cook about 10 minutes on medium heat, stirring often. Add the cubed squash; season with salt and pepper. Continue cooking for another 10 minutes. Gently stir a few times while cooking. Don't overcook the squash or it will be mushy. Add the corn and sliced garlic. Cook another 10 minutes, stirring as needed. Add the green chile and stir again to mix. Turn the heat to low; cover and let cook another 10 minutes to heat through. If using, sprinkle the cheese over all while it's hot so the cheese melts over the calabacitas. Serve as a side with enchiladas or rice or use as a filling in lieu of meat. Serves 4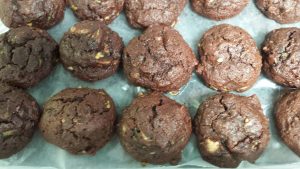 Whole-wheat Zucchini Walnut Brownie Bites
Preheat oven to 350 degrees F. Line cookie sheets with parchment paper
½ cup butter
¾ cup honey
1 1/2 cups whole wheat pastry flour OR white whole wheat flour
½ cup natural unsweetened cocoa powder
½ teaspoon salt
½ teaspoon baking soda
1-½ teaspoons real vanilla extract
1 large egg, lightly beaten
1 cup shredded zucchini, lightly packed
¾ cup coarsely chopped walnuts (or other nut)
1-cup semi-sweet chocolate chips
Optional: extra chocolate chips and walnuts
Melt butter with honey in a large saucepan. Remove from heat to cool. Stir in the vanilla. In medium bowl, combine flour, cocoa, salt and baking soda; sift together. Add beaten egg to wet ingredients, then stir in the flour mixture, with a large spoon, until well mixed. Fold in the zucchini, walnuts and chocolate chips. Use a 2 Tablespoon scoop to place cookie dough 2 inches apart on baking sheet. Press dough balls down a bit and top with a chocolate chip or walnut piece, if desired. Bake 12 minutes. Cool on baking sheet for 10 minutes; transfer to cooling racks. Store cooled cookies in an airtight container. Makes about 30 cookies.
Zucchini Breakfast Pancakes
Adapted from "Zucchini Cookery" by Virg & Jo Lemley of Wilderness House
I've shared this recipe before, but it seems appropriate to share it once again right now. Any kids or spouses, who enjoy pancakes, will love this nourishing, delicious option.
2 free range eggs – beaten
1-cup milk (or alternative milk)
1 Tablespoon honey or real maple syrup
2 Tablespoons vegetable oil
1 cup shredded zucchini, packed
1 ½ cups whole-wheat pastry flour
1 Tablespoon baking powder
¼ teaspoon sea salt
Combine eggs with other liquids. Add zucchini. In another bowl, whisk together dry ingredients. Combine, stirring very little. Spoon batter onto lightly greased griddle, preheated to medium low or medium heat. Turn cakes when they've started, but turn only once and don't press them down. Brown other side. Keep hot in lowest temperature oven until all the pancakes are done.
Serve with butter and real maple syrup, fresh fruit or the Lemley's Wilderness Syrup: In a saucepan, melt together equal amounts butter and honey. Stir and serve warm.