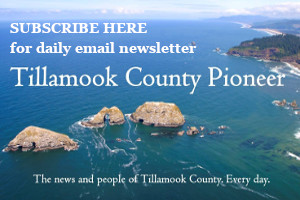 The crab has been cooked, the merchandise purchased, but there will be no crab racing. This is one of the Garibaldi Lion's Club's biggest fundraisers … so stop by the Old Mill Event Center on Saturday for a delicious crab meal, t-shirts, sweatshirts and more.
The event is now limited to SATURDAY ONLY from 11-5 with NO CHARGE FOR ADMISSION.
SUNDAY HAS BEEN CANCELLED.
Due to rising concerns regarding public safety and complying with the ban on large events by Governor Kate Brown the actual Crab Races this weekend will no longer be commencing.
The event will consist of COOKED CRAB meals and merchandise, such as T-shirts and other souvenirs, that will be available for purchase. All proceeds go to the Garibaldi Lions club.