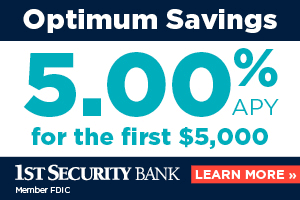 Join Garibaldi Cultural Heritage Initiative (GCHI) for a celebration of the completion of the wooden Kayak fleet constructed for the Historic U.S. Coast Guard Boathouse in Garibaldi on Sunday, October 28 from 2-4pm. Free to all Kayak makers and Boathouse Volunteers $5 suggested donation for guests for Boathouse preservation
Inspired by local historic preservation efforts, GCHI and the Tillamook Education Foundation partnered over the last year to host a wooden boat-building workshop series at the Historic U.S. Coast Guard Boathouse in Garibaldi. Utilizing the Boathouse during the midst of its was a way to immerse participants in the heritage of Garibaldi's working waterfront as they developed skills in stitch-and-glue construction techniques. "Dubbed Kayaks from Scratch, the project was funded in part through a grant from Trust Management Services LLC, and resulted in completion of five wooden kayaks that will be used in educational programs and tours of Tillamook Bay's extensive water trails" says Kristen Penner, GCHI President.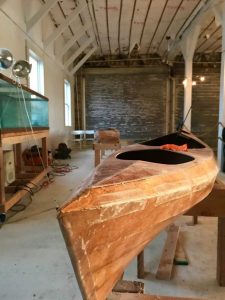 The initial construction workshop was led in Fall 2017 with help from Instructor Michael Bogoger (Port Townsend WA), with finishing work sessions the following winter and summer, led by Ryc Williamson (Portland OR) and Ken Fowler (Port Townsend WA). Volunteer participants included many members of the OOPS Kayak club in Portland, Oregon, as well as local residents from Barview, Seaside, and Garibaldi and students from Wilson River School in Tillamook.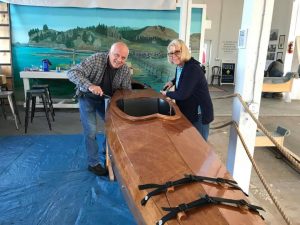 This KAYAKS FROM SCRATCH LAUNCH AND DEDICATION EVENT & OPEN HOUSE is an informal gathering of workshop participants and Boathouse supporters and volunteers to dedicate the kayaks. Come meet the makers! The boats will be on display at the water's edge at 12th Street Pier. Kayaks will be dedicated in honor of Ryc Williamson, participant and team leader, who lost a battle to cancer and passed away shortly after completing the winter work sessions. It was his hope that the boats would bring joy to many for years to come.
EVENT DETAILS: KAYAKS FROM SCRATCH | LAUNCH & DEDICATION + OPEN HOUSE Sunday October 28, 2018 | 2:00-4:00 pm
Historic U.S. Coast Guard Boathouse, 1209 Bay Lane, Garibaldi, Oregon
The Garibaldi Cultural Heritage Initiative is a registered 501(c)(3) non-profit organization. Donations for further preservation and revitalization work at the Historic U.S. Coast Guard Boathouse can be made directly online at www.savegariabldipier.org.