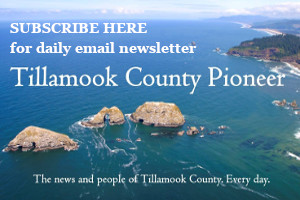 by Linda Shaffer
Several years ago I noticed that my mom started coveting little things. Among those were travel sized personal products, miniature candy bars, cheese and cracker snack packs and mini mementos from places she'd been. Getting into the spirit, we shared our mini catsup and mustard bottles with her from room service when we got the chance and began bringing home other little things, including a tiny bottle of Tabasco which came along with a Bloody Mary. We drank cute little bottles of vodka during those long flights to Mexico and the little Tabasco bottles multiplied, bringing great joy to all concerned.
I don't know when it happened but I find that I am more and more attracted to little things as I grow older. Yes, I am becoming my mother but I think it is something more than that. This 'love of little' ranges from flowers to human beings. I do draw the line at human babies because I'm not strong enough to hold them securely. There's another line and it's a big one that gets drawn any time I see a puppy of any large breed dog. Yikes. They can knock me over like a bowling pin and take a chunk of skin along the way with those eager paws. I avoid them at all cost so if I fail to fuss over your giant but lovable puppy, please be understanding and hold tight on that leash. This is why we adopted Grover. He was our first small dog, heavy on cute and ten pounds of lovable we could handle easily.
I miss not being able to hold babies. I could watch a newborn through three or four months of age for hours. They fascinate me with their tiny gestures and facial movements, the little cooing sounds and squeaks they make and those eyes working so hard to focus on all they begin to see and hear. I spent hours watching my girls, gently rocking them side to side as they lay, looking up, on my thighs. I talked to them about anything that came to mind. These quiet times are still some of my favorite memories. I have lots of great memories of my grandsons growing up but they weren't nearly as quiet. Memories of boys are more akin to watching a moto-cross race. You're lucky if you can get them to be still long enough to blow their nose or snap that last piece in place on their britches. All memories of little boys are made on the run. I'm glad I was young and sort-of-strong for that part.
This time of year brings all sorts of little things and most of them are pretty easy to see and enjoy. Baby ducks, geese and chickens are in at the feed store. Good news is that you don't have to buy one to enjoy them. I try not to monopolize the space around these babies but I could watch them for a LONG time. Yes, I talk to them. No, I don't care what people think because I'm old. I do try to buy something before I leave just to show that I'm not there for free peeks at the peepers.
Before you know it the pastures around wherever you live will hold a variety of babies. There will be calves and colts and lambs all over Oregon. There will be wild babies too but it will likely be awhile before we see many of them. I've learned that wild things keep their kids at home longer than domestic animals. It's not unusual for them to live as a family for several months or more. Not so with domestic puppies and kittens. Six to eight weeks is about all the time you get with Mom. Why? Because you are so goshed darned CUTE and much easier to find a new home for. You are the ultimate cute LITTLE thing. This is kind of sad, I think.
My growing interest in small things is partly because I am physically limited. I would rather buy a six-pack of flowers than a gallon-sized plant. I can plant a lot more of those little flowers and I've already worn out my beloved Mr. S because he is in charge of all things heavy and all tasks having to do with lifting, reaching and moving miscellaneous stuff. He's had this duty for quite some time now and encourages me to buy more small things. I am finally starting to understand that part. I've got to give up gallon-sized containers of cleaning products and cases of all things heavy. I'm thinking small now and trying to change my economy-sized ways. Small kitchen soap bottles may not be cheap, but they are kind of cute.
Have a good week my friends.