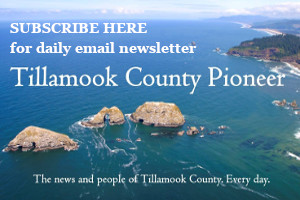 Bill Campbell age 75, passed away Saturday, March 3rd, surrounded by loving family after a long struggle with COPD and emphysema. He was born on January 19th, 1943, seven weeks premature as he and his mother were plucked off a roof in Glenwood during the flood of 1942. His mother was Edna Alberta Stewart and his father John Henry Campbell, who was killed after the armistice of WW2 was signed. Bill attended Lincoln Grade School, grades K-4, Whitaker Grade School grade 5, Lincoln Grade School grade 6 and Colin Kelly Jr. High School. During his childhood and teenage years, Bill was actively involved in sports. He was among a group of boys in 1953 who started playing basketball and baseball in the EBAA , Eugene Boys Athletic Association, which was the beginning of Eugene's Kids' Sports, known today as Emerald Kidsports. He continued to play baseball, basketball and football for all the schools he attended. Bill graduated from North Eugene High School in 1961. He attended Linfield College on a full ride for football/basketball in the fall of 1961 but was injured in a car crash when he sustained a serious spine injury, which prevented him from playing and he left Linfield to work at various jobs in the northwest.


He enlisted in the Army in 1965, even though he was a sole-surviving son. He served with the 173rd Airborne Brigade in Viet Nam. He was honorably discharged from Active Duty in 1968. He returned to Eugene and spent time fishing on the Oregon Coast. In 1970, Bill met the love of his life, Margaret "Peggy" Berlin, and they were married on June 10, 1972. Bill returned to school at Lane Community College where he pursued an interest in broadcasting, and then transferred to the University of Oregon from which he graduated in 1977 with a Bachelor's Degree in Landscape Architecture.
During that time he started his own tree pruning business, "True Preening" and worked as a bartender at Max's Tavern by the University of Oregon in Eugene. In 1977, he was hired as a land use planner with Yamhill County and he and Peg moved to Newberg, Oregon, where they lived for 27 years. Bill worked with the Oregon Department of Economic Development on a statewide basis and then served as the Regional Development Officer for the Northwest Region of Oregon during those years. He was hired as the Community Development Director for Tillamook County and they moved to Manzanita, Oregon in 2002. He retired in 2008. He became involved with a salmon recovery program (The Smiley Brothers – www.smileybrothers.org) that he created with several others interested in salvaging returning salmon, processing the fish and canning it with labels created by students of Neah-Kah-Nie High School. The cans of salmon are then distributed to the Tillamook North County Food Bank, Tillamook Regional Food Bank and Meals on Wheels. In 2013 they moved to Vida, Oregon on the McKenzie River. Bill was elected as the president of a small water system community, McKenzie Palisades Water Supply. During his tenure he was able to significantly upgrade all elements of the system.
Bill was preceded in death by his father, John, his mother, Alberta and his sister, Nadine.
Bill is survived by his wife, Peggy, his son, Jeffery and wife Amy, his granddaughter, Rylee Campbell and Grandson Cayde Campbell, of Tualatin Oregon; his daughter Erin and husband Roger, his granddaughters Iris, Zora and Etta Lovrak of Dunsmuir, CA.
There will be a private celebration of life and memorial in his honor.
Memorial contributions may be made in Bill's name to Fulcrum Resources/The Smiley Bros. Salmon Harvest 2018 c/o Laura Swanson, 16900 Lucky Lane, Nehalem, OR, 97131