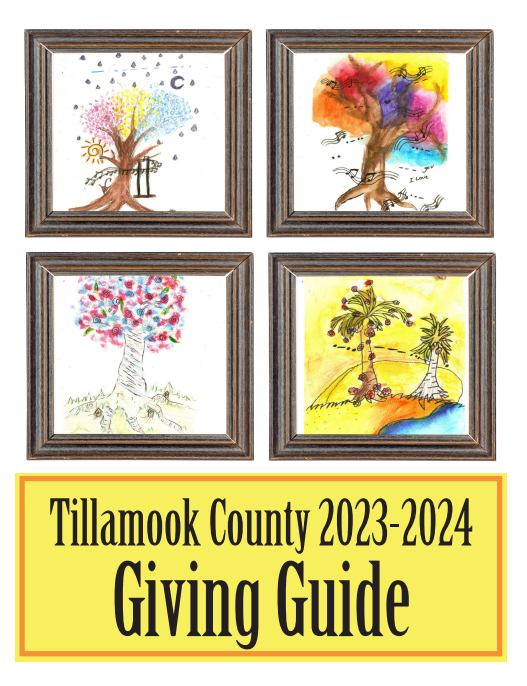 It wouldn't be the holidays without a magical and entertaining show from the Monday Musical Club of Tillamook. This year, the Club did not disappoint and is hosting Presidio Brass on Dec. 3 at Tillamook High School.
"They have been to Tillamook before and they were really popular with folks who attend our concerts," said Adam Schwend, the Director of Cultural Events for the Club. Schwend said they were eager to bring back Presidio Brass, who started offering a holiday program.
"One of the things we have consciously tried to do is include a holiday program each season," he explained. "People – especially during the holiday season – are drawn to music. It's part of our celebration and our culture and it made perfect sense to bring back a popular group that is now offering a holiday concert."
The five-member ensemble hails from San Diego, Calif., and has been making a name for themselves in brass entertainment since 2006. Schwend said it's the perfect opportunity for folks, especially youth, who play string instruments to see them performed on a professional level.
"Brass bands are particularly popular with people who are into instrumental work," he said. "We've had a lot of vocal performances over the last couple years and we really wanted to focus on instrumental talent.
"We don't have any string programs here in Tillamook and yet we have a lot of students who play brass instruments and this is an opportunity for them to actually hear these instruments on a professional level," Adam added.
By combining a brass quintet, piano and percussion instruments with fresh, original arrangements, the unique sound of Presidio Brass has become a trademark for the ensemble. But they're not just well-known for their musical talent; the group is also passionate about promoting music education and music appreciation in youth – making them a perfect fit with the Monday Musical Club's mission.
"All of our concerts are free to students," Schwend said. "But sometimes students forget that so we are actively working with teachers to physically put tickets to this upcoming show in students' hands so that they know they can come and it's free. This show in particular is going to have an impact on young musicians and we are taking that extra step to make sure they feel invited and know it's been paid for."
Members of the Presidio Brass have performed with major symphony orchestras, including the Los Angeles Philharmonic, Las Vegas Philharmonic, Pacific Symphony and San Diego Symphony, and have shared the stage with commercial and pop artists that include Stevie Wonder, Natalie Cole, Quincy Jones and more.
When not on tour, they continue to perform throughout the country as freelance artists, maintain private teaching studios at local universities, arrange and compose new music, assist with public school music programs, and operate an annual summer music camp in San Diego for brass students of all ages.
Presidio Brass has performed in over 44 states, conducted master classes at many of America's finest colleges and universities, and been featured on National Public Radio. Their show "Sounds of the Cinema," which presents film music with a dose of wit and humor, has even been performed internationally throughout North America and China.
Presidio Brass's Holiday Show will commence on Dec. 3 at Tillamook High School's Don Whitney Auditorium at 7 p.m. Tickets are available at the door or eventbrite.com. For more information, find the Monday Musical Club of Tillamook on Facebook, or visit www.mondaymusicalclub.com.