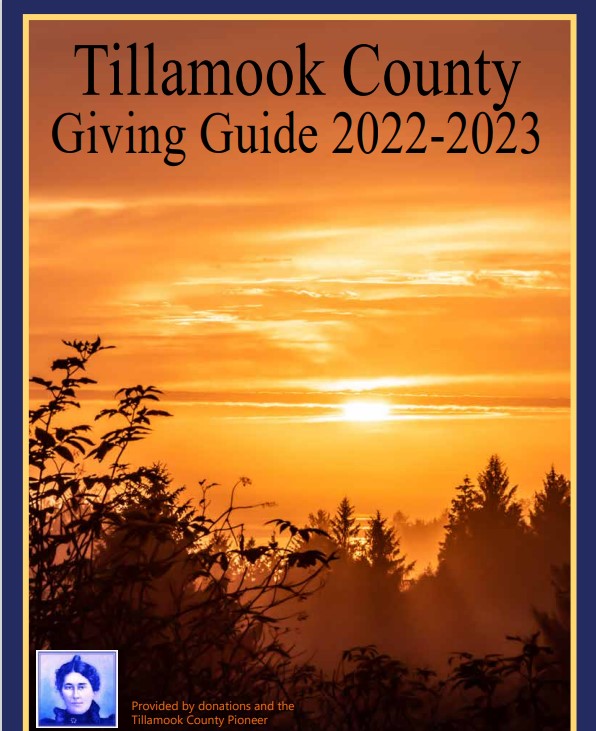 Garibaldi Days is almost here! The weekend of July 23-25 Garibaldi will host the 2021 'Lite' edition of this annual event to include our 61st annual parade and a fireworks display over the bay. The parade is on Saturday July 24th, starts at 11 am assembling along Biak Avenue and travels along Highway 101 through town. The parade is followed by the Garibaldi Fire Department vs. the U.S. Coast Guard water ball fight on Biak Avenue starting at 1 pm, and the fireworks round out the day at dusk. On Friday there are vendors and a silent auction and wine event at Garibaldi Maritime Museum, music at various local venue and much more. The fun continues on Sunday – see the full schedule of events below.
The City of Garibaldi will not be hosting any free concerts at the Event Tent but local restaurants will be having live music Friday and Saturday night! Live Music being offered by Garibaldi Portside Bistro, Kelley's Place By The Smokestack, Hook, Line & Sinker, and The Ghost Hole!
Car Show on Saturday 9-3pm at Myrtlewood Factory Outlet Garibaldi, see their flyer for more info.
Garibaldi Maritime Museum will be having a Wine Night and Silent Auction, see their flyer for more info.
Check out the full schedule of events for more info on what's happening when – see below.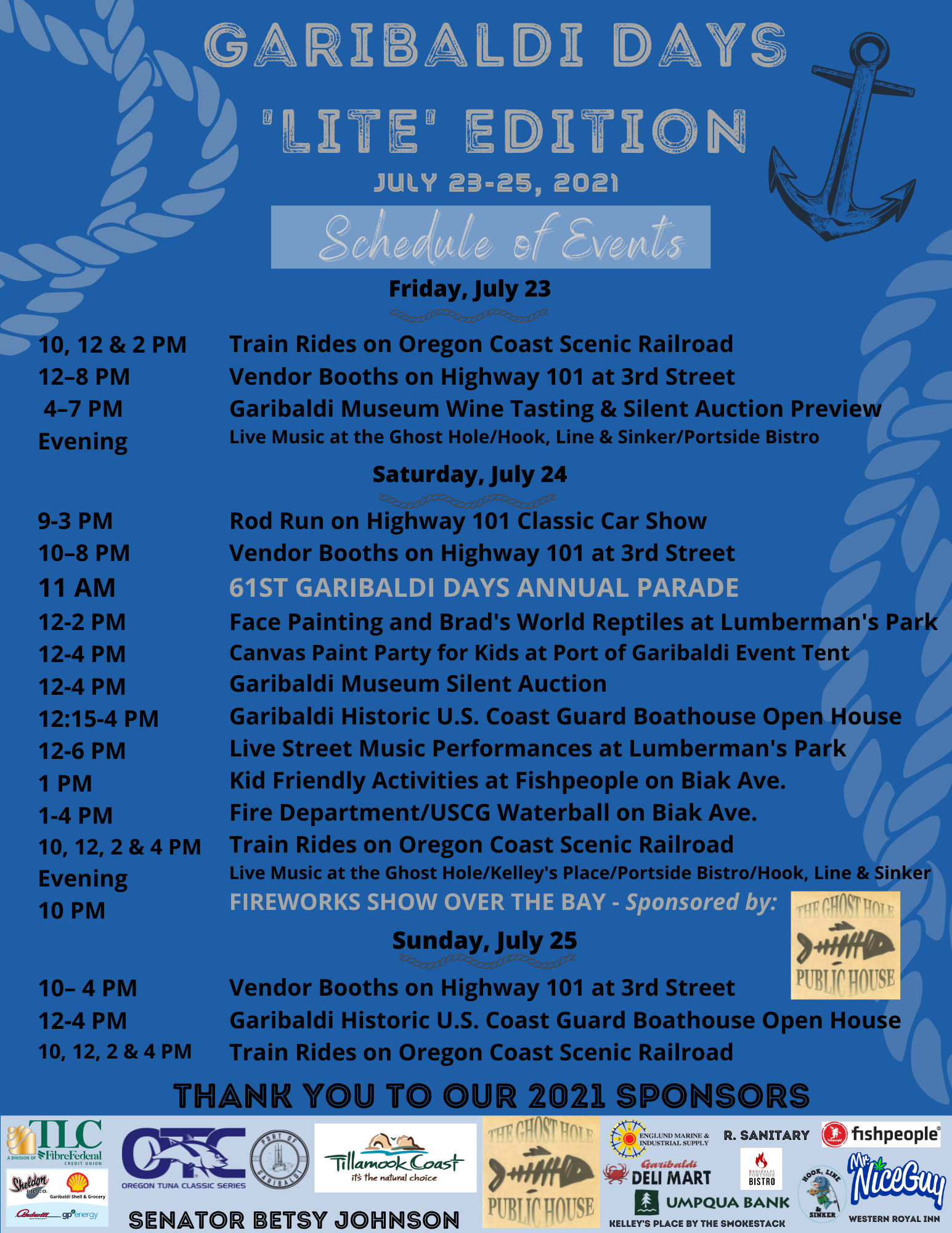 Here's a Google map that shows the locations for the various events: www.tinyurl.com/garibaldidaysmap
Here are the other events and happenings: