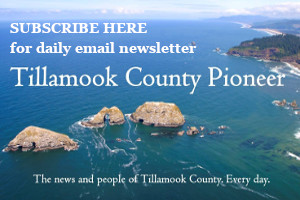 If you love fresh seafood you're going to want to mark your calendar for Aug. 10 and join the Explore Nature Series and Oregon Sea Grant for their first ever Shop at the Dock event at the Port of Garibaldi.
"Commercial fishing is a heritage industry that continues to play an active and vital role in Garibaldi's community identity and local economy," said Kristen Penner, a commercial fisherman and member of the Garibaldi Cultural Heritage Initiative (GCHI), the non-profit fiscal sponsor of this year's Shop at the Dock events. This pilot year in Garibaldi is supported in part by a grant from the Oregon Coast Visitors Association's Strategic Investment Fund.
"GCHI is thrilled to be a partner in opening up this opportunity to another Port along the Oregon Coast," she added. "This program is solidly in line with our mission to promote the culture and heritage of the Tillamook Bay region; we want people to feel comfortable visiting our historic working waterfront and know that their purchases of locally caught seafood – both at the docks and in local outlets such as restaurants and markets – are so important and directly support our fishermen, processors and family seafood companies."
While this is the pilot season for Shop at the Dock in Garibaldi, it's not a new concept; Oregon Sea Grant has been hosting Shop at the Dock tours since 2014, after a study revealed that often, consumers do not buy their seafood directly from fishermen or local markets. The few who do, typically learned to do so from a family member or friend.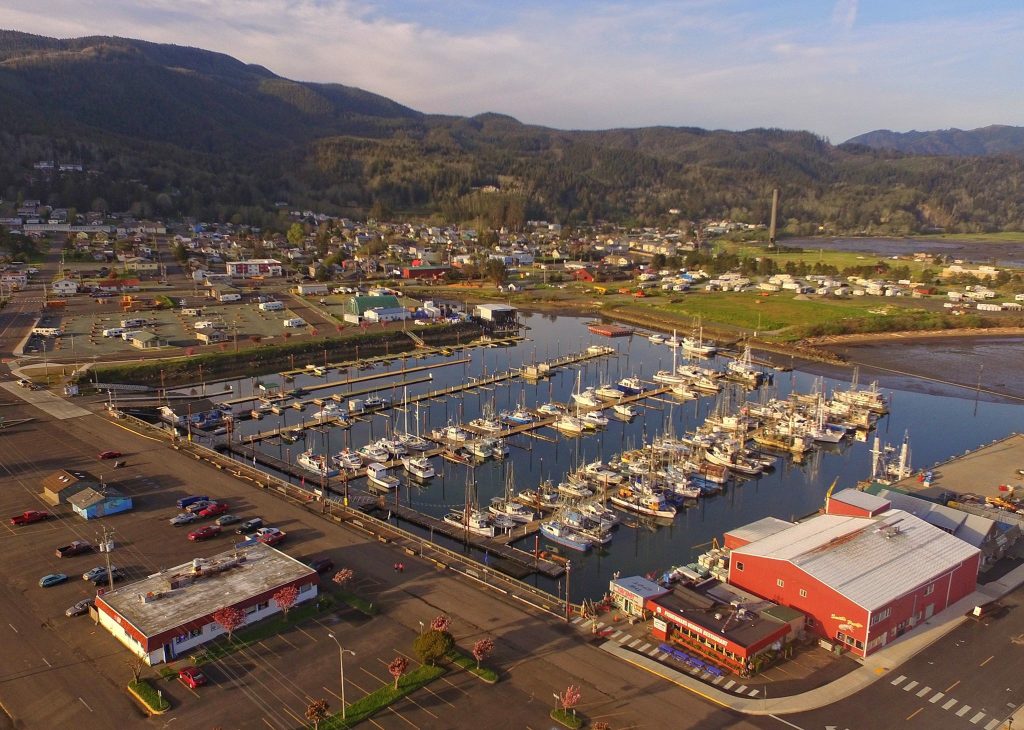 The tours intend to bridge this gap and have had widespread success in both Newport and Warrenton, with more than 400 participants learning how to purchase fresh seafood directly from local fishers and markets.
Chrissy Smith, with the Friends of Netarts Bay WEBS, was one of the initial organizers to bring a version of Shop at the Dock to the Port of Garibaldi.
"The Art of Growing Oysters tour series showcases the local industry, and recently, includes an event where we tour the docks with Pacific Seafood," she said. "This small addition was amazingly well received. Folks love being near the boats helping harvest their food."
"Oregon Sea Grant has been a great partner locally," Smith added.
"They provided the seed money to start the oyster tour series that is now handled by the Friends of Netarts Bay WEBS."
Smith said Oregon Sea Grant has helped to train community partners and will guide this year's Shop at the Dock events.
"It is an invaluable service to provide to our rural coastal community," she said.
Here's how it works: Participants will get a behind-the-scenes tour of the local commercial docks and learn where to buy local seafood directly.
In contrast to Newport, there are fewer fishermen who sell 'off the boat' directly to consumers in Garibaldi – yet there are several independent local seafood markets committed to buying from a diverse range of boats: small, day boats of many shapes and sizes, to vessels capable of harvesting larger quantities over a period of many days or weeks at sea.
"This ensures that a trip to the Port of Garibaldi to buy your fresh seafood is worth the time and effort – no matter what time of year," noted Penner. "The quality will not disappoint."
And with any Explore Nature series event, there's an educational component to the tour, where participants will get to learn about our area's natural resources, commercial fishers and fisheries, what's in season, and how it's sustainably harvested.
Then, participants are taught best buying tips: what to look for and what questions to ask. They'll get a "behind the scenes" tour of the FishPeople Seafood Market and enjoy a brief culinary demonstration with food samplings from Portside Bistro.
"This is your opportunity to learn about Oregon's sustainable fisheries directly from those who harvest, and be inspired for culinary endeavors at home," Penner said. "My company sells directly to restaurants locally and in the Portland area who are passionate about the pristine, sustainable seafood available from our local waters and knowing their purchase supports our coastal communities. These relationships are inspiring and the center of our business."
Penner added, "Local opportunities to engage the public about this precious, natural resource are necessary to keep this trade viable and thriving in our Port and contributing to the diverse food network of Tillamook County. In Oregon, this industry is truly a personal, boat-to-table experience."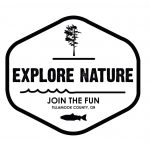 There are two tour times, 10-11:30 and 1-2:30. Tours run about 90 minutes each. Space is limited so registration is required at explorenaturetillamookcoast.com.
The next Shop at the Dock events are August 24 and September 29 with an additional opportunity to tour the docks September 22 during the next Friends of Netarts Bay WEBS Art of Growing Oyster Tour. Please visit www.explorenaturetillamookcoast.com for more details.