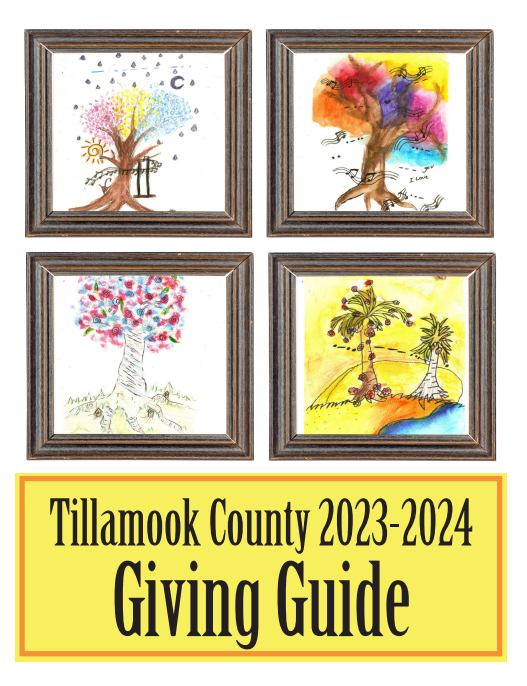 TILLAMOOK, Ore. — Flu season has begun, so now is the time to get vaccinated. With the coronavirus (COVID-19) still spreading, it is more important than ever to get a flu shot (or mist). While the vaccine cannot prevent COVID-19, according to the Centers for Disease Control (CDC), the flu vaccine prevents millions of illnesses and flu-related doctor's visits each year. For example, during 2018-2019, flu vaccination prevented an estimated 4.4 million influenza illnesses, 2.3 million influenza-associated medical visits, 58,000 influenza-associated hospitalizations, and 3,500 influenza-associated deaths.
Tillamook County Community Health Centers is making it easier than ever to get your flu vaccine. The Health Center is providing a walk-in flu vaccine clinic in the Hooley Building at 2111 8th St. (next door to the Tillamook clinic). Beginning Monday, Oct. 5, public health nurses will be staffing the walk-in flu vaccine clinic on from 8:30 a.m. to noon and from 1:00 to 4:30 p.m, on Mondays, Tuesdays, Thursdays and Fridays. On Wednesdays, the walk-in flu vaccine clinic will be open from 9:00 a.m. to noon and from 1:00 to 4:30 p.m. The walk-in flu vaccine clinic is expected to be open through Oct. 31 with a possible extension to Nov. 30.
You can speed up the flu shot process by completing your "Flu consent form" online at: tillamookchc.org/health-services-clinics/flu-clinics/ and bring with you. The walk-in clinic has the flu vaccine or flu mist available.
Please bring your insurance card with you to the visit. Flu vaccines are a covered benefit for many insurance plans, including those on the Oregon Health Plan. For anyone that is uninsured, the clinic would like to get an admin fee of $15, but no one will be turned away for an inability to pay.




About Tillamook County Community Health Centers
TCCHC has been a Federally Qualified Health Center since 1994, providing medical, dental, behavioral and public health services. Please visit our website at https://tillamookchc.org/ or on Facebook at TillamookCHC.