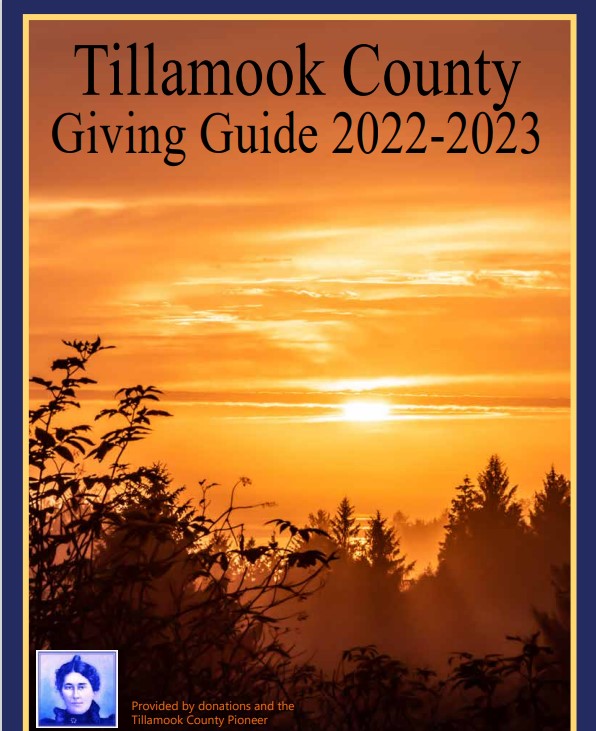 By Dan Haag
Choosing Manzanita as your new home is easy. But once the challenges of packing, moving and unpacking are complete, how do you settle into your new community?
Sometimes, people in a new community might feel shy about getting out and meeting new people or simply don't know where to begin.
To help in that regard, I am pleased to announce that the Manzanita Visitors Center is offering Welcome Baskets to new full and part-time residents.
Initially proposed by volunteer Paula Peek when the Visitors Center opened its doors in 2014, the hope was to provide an introduction to new residents to the town and provide quick and easy answers to a variety of questions: What restaurants are in town? What hiking trails are nearby? Where is the gas station? Where can I get a prescription refilled?
Due to various time constraints, the project was shelved for a short time but was thankfully revived in 2016 with Peek canvasing local businesses for gifts to include in the baskets.
This summer, the Visitors Center partnered with Tela Skinner of Hoffman Center For The Arts to assemble the initial Welcome Baskets.
The items to include was settled upon by a roundtable discussion at the Visitors Center with several residents who provided input on what questions they had when they moved here.
The pilot program consists of 10 baskets, each containing a wide variety of pertinent local information such as where to eat, where to stay, bus schedules, and local maps.
Emergency Volunteer Corps of Nehalem Bay included a packet which included an emergency preparedness checklist and earthquake and tsunami information and a handy recycling guide from Cartm.
Each basket also contains a variety of fund local gifts including a season pass for two from Riverbend Players and a carved fridge magnet from Lower Nehalem Community Trust.
It's a fun, practical way to get an introduction to the town and the area.
But I must admit to an ulterior motive.
Many local organizations that rely on volunteer energy – the Visitors Center included – often experience a shortage of volunteers for events and projects.
When discussing how we might measure success for the Welcome Baskets, we kept coming back to the hope that we would inspire new residents to get out into the community and explore the many volunteer opportunities available to them: helping at LNCT's Harvest Festival, staging events at Hoffman Center, emergency response with EVC, judging at Mutt-Za-Nita, and yes, helping out at the Visitors Center.
And those are just a few of the places and events that regularly need volunteers.
The Welcome Baskets are meant to show people that this community is generous and rich in fulfilling opportunities.
In other words, it's well worth a new resident's investment of time and energy.
While the word has been slow in getting out, Manzanita Mayor Mike Scott recently took one to the state Mayor's Convention.
If you know a new resident, have them contact me at info@exploremanzanita.com or (503).812.5510 and we'll have you on your way to meeting your new home!