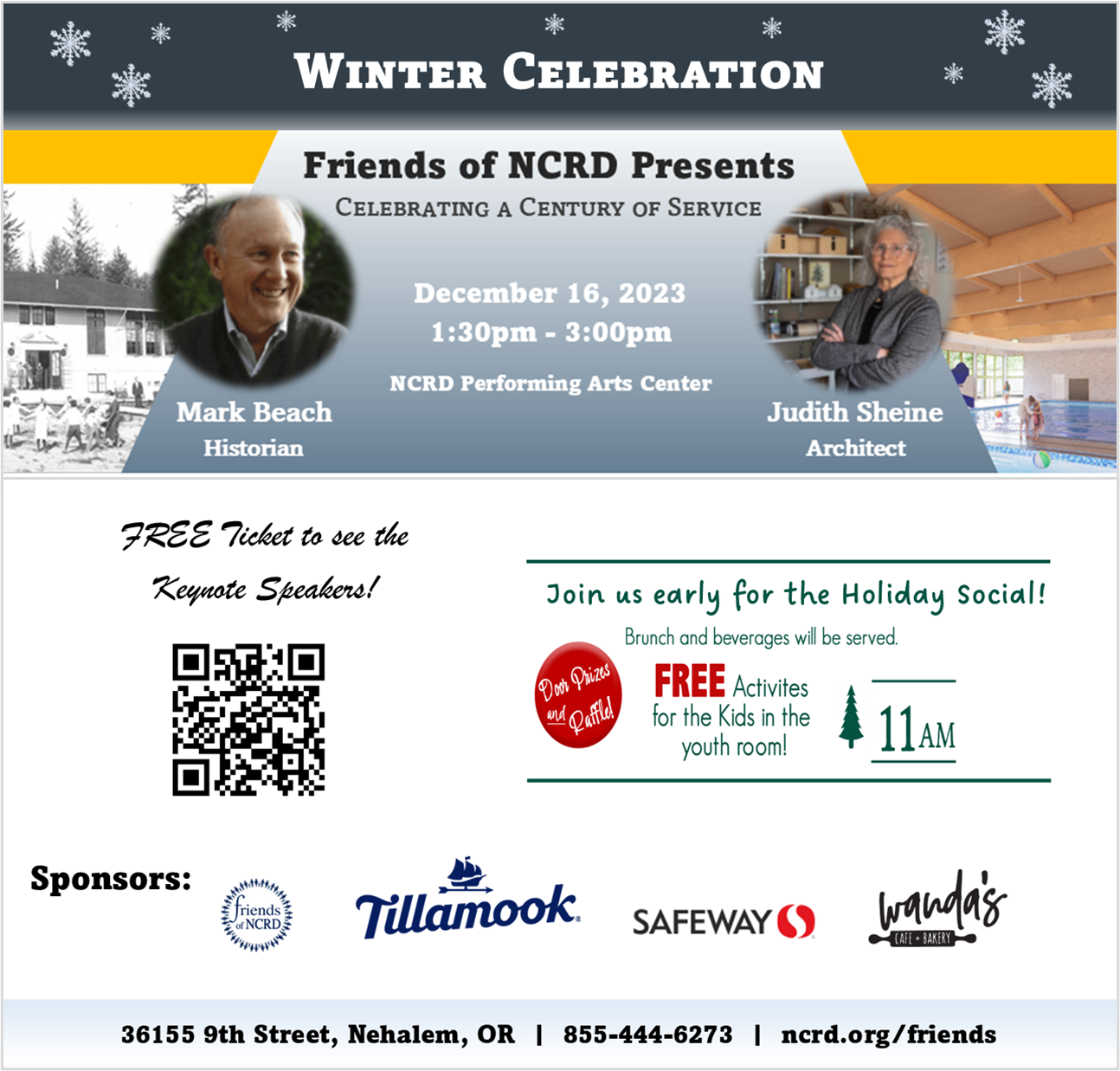 From Patty Rinehart
Needing a bit of extra care for our Seniors at Nehalem Bay House located in Bayside Gardens. (And at Kilchis House in Tillamook)
As most of you know the Houses are closing in less than 60 days. Seniors there are quite disturbed about this news-a few gifts for each of them from their community-would go a long ways to make this next journey they take a little easier. Currently there are 20 women and 6 men in Nehalem Bay House.
Please do not send any homemade foods foods containing sugar as this potentially will throw their systems off. Gifts can be lightly used, an item you would like to re-gift, or new items. I know this is late, but we need to do something.
First on my list would be to just send along a Christmas/Holiday Card. Please don't seal the card so we can make sure it is appropriate for the individual Senior. You can leave this card at the Little Apple in Manzanita and they will be delivered to Nehalem Bay House or deliver to Nehalem Bay House. Some of these people have family here, but some do not. My thought is the more cards the merrier.
Now for the rest of the story, hand and or foot cream, slippers indoor or outdoor, socks, small flower bouquets, small jigsaw puzzle or dementia puzzle (35 pcs,), lap blanket or other soft blanket, adult coloring book (and I don't mean x-rated!), resistance bands, magnifier, long shoehorn, arm rest organizer (this fits on their chair armrest and holds phone, TV control, and whatever). A small gift is all it needs to be-rooms are small and they will be moving soon.
Another gift is to make a promise to visit at least one of these people every two or three weeks-as long as they are at Nehalem Bay House.
Don't tell anybody, but we will have a Santa there on December 24th to hand out presents. Some presents will be delivered at lunch time and others will be distributed to those who stay in their room for lunch. This will bring great joy to the Seniors at Nehalem Bay House and the the employees also.
Thank you for thinking of others!