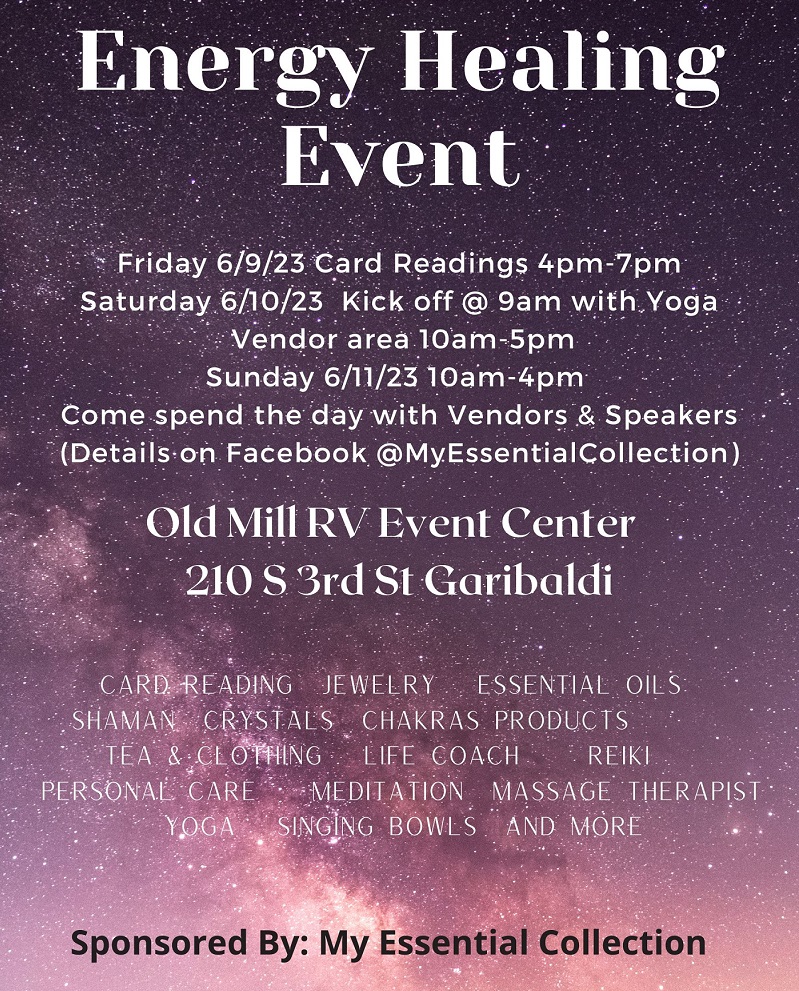 Give Seeds a Chance: Seed Exchange and MORE will be held on Sunday, March 1, 2020 from 12-3 at The White Clover Grange, 36585 Highway 53 about 2 miles from Highway 101 near Mohler. Look for the cow out front. Admission to the event is free.
At this 7th annual Exchange we are again excited to offer over 1000 free herb, vegetable, flower and seed packets, thanks to the Tillamook County Library and Oregon Food Bank! We also welcome seeds from anyone who has collected or commercial seeds to share. Place your collected seeds in small envelopes or zip-sealed baggies and mark your seed packet with as much information as you have: plant, variety, area grown, production qualities, etc.
Last year's free gardening book and gear exchange was very successful so we plan to repeat it again this year. Bring your no longer wanted, and in good condition, gardening books, tools, or any other gardening gear. All seeds and anything on the garden exchange table are free, whether you bring anything to share or not.
The Exchange will also include:
Hands on demonstrations with Karen Matthews of the Alder Creek Farm Community Garden, and Master Gardeners, Arla Ayres and Renee Delight.
Mini Local Farm Market including: Lance's Farm Vittles, with their local, fresh frozen meat; North Fork 53 Teas; Hope Stanton, native plants; and Lane's Greenwitch Garden Spirit Essences. We are still looking for other vendors of food and gardening related businesses. If interested, please send an email to barbaraandchuck@nehalemtel.net.
Dave Rockey, "The Sharpenator," who specializes in rehabilitating knives, scissors, loppers, clippers, hoes, shovels, machetes, axes, hatchets . . . because, there is never a dull moment with The Sharpenator! Be sharp and work smart. Come see the difference he can make in your tools. 80% of his prices range from $4-6.
Handouts about seeds and gardening and some books and resources on hand for browsing.
The organizers of the event encourage gardeners to commit to growing favorite flowers and vegetables and purposely saving that seed for next year's exchange. In this way we expand the variety of seeds available for sharing, increase our food security and have plants that we know do well in our locale. There will be a signup sheet available at the Exchange where you can say what you would like to grow for this purpose. If you can't make the Exchange and would like to participate, please send an email to barbaraandchuck@nehalemtel.net.
According to The Seed Ambassador's Project (www.seedambassadors.org), "Saving seeds is the foundation of developing durable and resilient locally based food systems. We encourage others to join us in this important work. In our eyes every seed saved is a socially healing, community creating event."
Give Seeds a Chance: Seed Exchange and MORE is sponsored by the White Clover Grange, Fulcrum Community Resources, and the Nehalem Garden Club.
www.whiteclovergrange.com www.fulcrumresources.com
Nehalem Bay Garden Club contact: bensonsbend@gmail.com