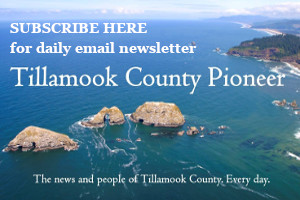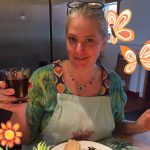 By Dana Zia
"Where there is no imagination there is no Horror." Arthur Conan Doyle, Sr.
I just love everything about Halloween! It has a long and scary history; being it is one of few of the ancient holidays that have survived to today. The pumpkins are so beautiful and orange, burning brightly from doorsteps and those adorable trick or treaters! There is just one thing that is distressing about this playful holiday; and that is the incredible amount of sugar that is consumed during it.
Over 2 billion dollars will be spent on Halloween candy this year to hand out to those little ghosts and goblins. Let me say that again… 2 billion dollars. Wow, let's pause for a moment of reflection. That is enough money to send 20,000 students to a decent college for 4 years, or to feed 303,030 kids in Ghana, Africa for a year. That is a LOT of candy being consumed!
Now I am not going to start preaching here to ban this marvelous holiday, but there are a few tips I can offer to offset the sugar footprint of it.
-Have your trick or treaters drink water before going out to beg for candy, and bring water with you.
-The next day bargain with them for their candy. You know like, "How about I'll take you swimming at open swim this week if you give me half your candy." Or offer them homemade cookies or cupcakes for the candy, which are so much better for them. (Strange but true, due to all the un-natural things in candy like corn syrup and artificial colorings.)
-Limit the amount of trick or treating you do with your kids so there is only a little candy to deal with.
-Have a Halloween party for your munchkins that has low sugar, nutritious fun foods.
– Make sure and have your little witches and wizards have a filling and fun meal before going trick or treating.
Pizza is the perfect thing to serve at either a party or before trick or treating. Kids love it, you can get away with lots of veggies on it and there are so many goofy and strange things to do to it to entice your gremlins to eat it instead of sugar. A very simple idea is to get a pre-made pizza dough, cover with sauce and veggies then cut out shapes of pumpkins or ghosts from sliced cheese, place on the pizza and bake. Or take a personal sized pizza dough, slice strips of cheese and layer over the toppings to look like a mummy's face. (use olives for eyes) This following recipe sounds harder but it is really simple and fun. Just takes a little time and planning ahead. Eat, drink and be scary this Halloween!
Mummy or Snake Pizza
You can either make your own pizza dough or buy it pre-made in the frozen section of your grocer. I prefer the whole wheat but you can use white dough as well. If you are making it, have it raised once and ready to go.( I have a great recipe on my blog for whole wheat pizza dough) If you have bought the frozen dough, let it thaw out in the fridge overnight and then bring it to room temperature before working it. The snake is by far the easiest to make, but the mummy is oh so funny. Here's a video on how to make the mummy:

Remember that this is fun food! Don't take it seriously; there is no wrong way to play with your food.
1 pound of whole wheat pizza or bread dough
Pizza sauce, (You can used pre-made spaghetti sauce)
Pizza toppings minced; choose low moisture toppings like onions, garlic, olives, broccoli, sweet peppers, spinach, canadian bacon, pepperoni, and cooked chicken breast
Grated cheese(s) such as mozzarella, smoked provolone or parmesan
1 egg beaten in a small bowl
For the snake; Roll out the dough in to a loooooong rectangle about 2 feet long by 8 inches wide with a little flour on the work surface to keep it from sticking. Fill the center 4 inches with your pizza fillings, but leave about 3 inches unfilled at the tail and 2 inches at the head. (Don't over stuff or you won't get him tucked into the dough!) Pull the dough together in the center and pinch the dough so it seals down the back of the snake. Model the dough to look like a head and tail of a snake.
Transfer the snake to a lightly oiled baking sheet and mold him into an "S" shape. Brush the top of him with the beaten egg and let rise for about 20 minutes in a warm place. While the snake is rising, pre-heat the oven to 350 degrees. When the snake is done rising, pop in the oven to bake for 25-30 minutes till the golden brown and gleaming. (If you have a pizza stone bake it on there for a better bottom crust, as per the manufactures' instructions.) You can serve it at room temperature but is much better warm.
For the mummy;
Roll the dough on a lightly floured surface, into a large upside down pyramid shape, about 2 feet long by 15 inches wide at the shoulder. Gently draw a small triangle with a paring knife, the same shape as your dough, on the inside of your pyramid, leaving 2 inches or so room from the outside edge. (careful not to cut through the dough) Fill the small inside triangle with your pizza fillings.
Now the fun part, at the top (wide part) of the triangle cut a fat strip right where the head should be and then form the head. (I ended up sticking two cloves of garlic in there to get the shape I wanted) Then cut strips radiating out from the small triangle, uniform on each side. At the bottom, leave a big fat strip that will be the feet. Take the strips and pull over the triangle of fillings to make it look like a wrapped mummy. Form the feet . Carefully transfer to a lightly oiled baking sheet and brush with the beaten egg and let rise for 20 minutes or so. Follow the instructions for the snake to bake. Have a boo-tiful dinner.