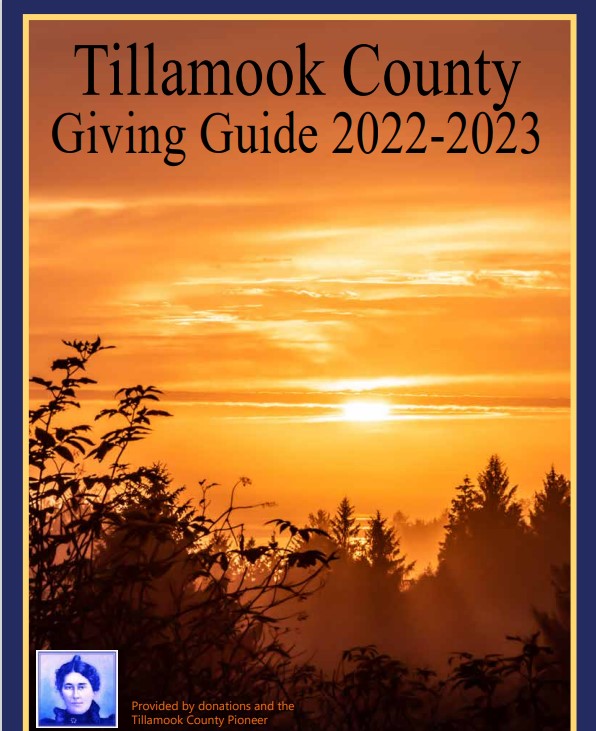 From the Seaside Aquarium: A 50 pound, olive ridley sea turtle was found one mile north of the Peter Iredale shipwreck in Hammond, Oregon yesterday October 27,2021. The turtle was found by Samuel K. Gardner.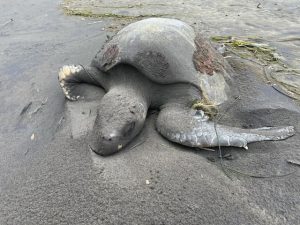 The turtle appeared dead at first but shortly after finding the animal Samuel realized that it was still alive and contacted Seaside Aquarium. Samuel was soon joined by Alec and Corinne Reeves who just happened to be walking on the beach. The Aquarium quickly geared up to retrieve the turtle but with the incoming tide and heavy surf it was going to be challenging to get onto the beach.
As the tide continued to come in and the surf raged up the beach, Samuel and Alec decided that it would be best to get the turtle to a more secure location. Usually, it is best not to move a sea turtle until responders arrive but in this case it was necessary if the turtle was going to survive.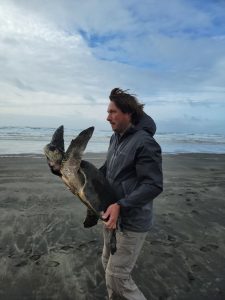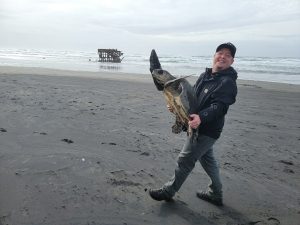 Samuel and Alec carried the turtle over a mile and were able to meet up with the responding staff from Seaside Aquarium. The turtle was quickly loaded up and taken to the Seaside Aquarium for evaluation.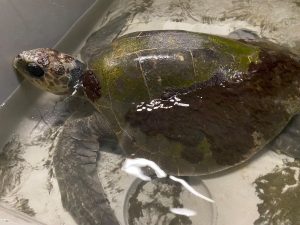 It was one of the most active sea turtles staff at the aquarium had dealt with in a long time, which was an uplifting sign. Thirty minutes after the turtle arrived at Seaside Aquarium staff was informed that not only was the Oregon Coast Aquarium ready and prepared to take in cold stunned sea turtles but that they had another olive ridley sea turtle enroute. The second turtle was found on the southern Oregon coast. Staff from the Seaside Aquarium drove the turtle down to the Oregon Coast Aquarium, one of two licensed rehab facilities for sea turtles in the Pacific Northwest; the other facility is the Seattle Aquarium. While we are all hopeful for the recovery and release, everyone involved knows that this turtle has a long road ahead.
A huge thank you to Samuel Gardner and Corinne and Alec Reeves!