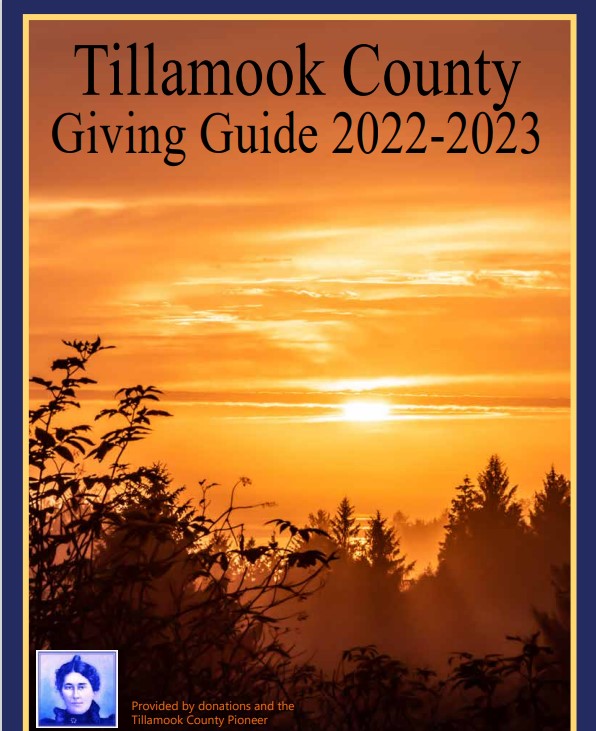 By Gordon McCraw, Meteorologist for the Tillamook County Pioneer
Tuesday, January 17, 2023
We had a warm front come ashore today bringing us some light rain and drizzle as the main energy was pointed into Canada. The precipitation will ease some tonight as the warm front continues pushing northeastward, but any breaks will be short as the associated cold front will be marching in on its heels. This spells more rain for the area tonight with southerly winds 8-12, highs near 47.
The front pushes thru midmorning tomorrow, then we transition to showers with a chance of thunderstorms, and the snow level drops to around 2500' so the higher mountains in the Coast Range could see some snow once again. Winds will be southerly 5-10 gusting to 15, the temperatures see little movement so only around 45 tomorrow. Still a chance of showers with possible thunderstorms tomorrow night, the snow level drops to around 2000' then the activity, including the winds, diminish after midnight as high pressure starts to move in, lows drop to around 37.
With the ridge building in, Thursday looks partly sunny and dry for a change, with calm winds, the high near 48, then mostly cloudy Thursday night, lows near 35.
Find those sunglasses as Friday looks mostly sunny, the high up around 51. Unfortunately, it appears a disturbance will bring in some rain Friday night thru Saturday morning with scattered showers expected thru the afternoon and early evening before decreasing in coverage after around midnight. High temperatures around 50, lows near 37.
Good news after that, any widely scattered showers come to an end Sunday under partly sunny skies, the snow level around 2500' still, highs near 48, then with partly cloudy skies that night, combining with radiational cooling, the lows drop to near 34 so it could be a frosty morning Monday.
A couple of comments on the marine side. With the system stirring up the coastal winds and seas, there is a Gale Warning thru tomorrow morning, and this is pushing the combined seas up to 10-13'. Because of all this action, the tides are running almost a foot above expected levels. This will be something to watch for the end of the week and weekend as we are coming into another period of King Tides, pretty much the last of the year.
The Garibaldi Tide Table shows the highest tide on Thursday (19th) reaching 9.6' around 9:00-10:00am. Any anomaly on top of that could cause some Tidal Overflow Flooding in the usual spots in Nehalem, west of Tillamook, and down toward Pacific City. The tides climb to 10' on Friday (20th) around 10:45-11:00am Friday, then 10.2' Saturday (21st) at around 11:30-noon. Sunday (22nd) it peeks at 10.2' again just after noon thru almost 1:00pm. Monday on the high tide numbers continue to decrease. At these levels some Tidal Overflow Flooding is likely.