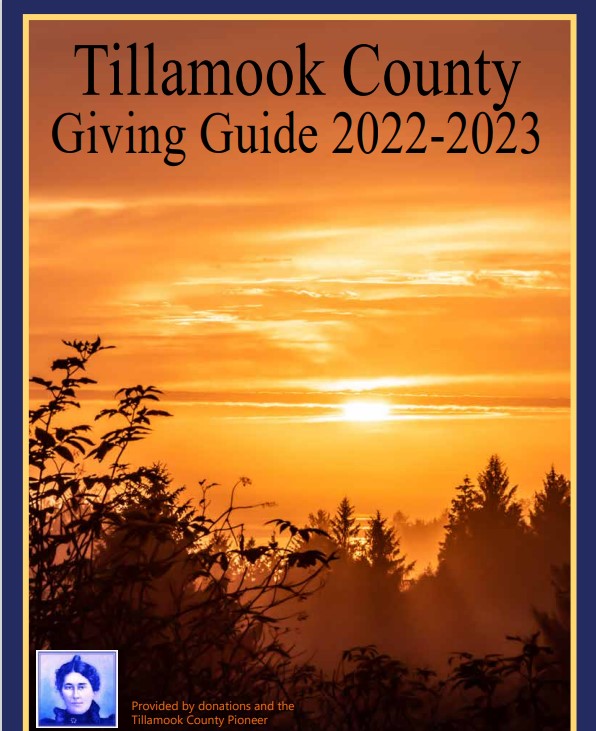 By Gordon McCraw, Meteorologist for the Tillamook County Pioneer
Monday, January 2, 2023 
Weather
We had a weak front push in some clouds and rain today along with some southeasterly winds. It also pulled the snow level down to near 2500', or into the higher Coast Range mountains, but above the highway passes. This system will slowly move eastward but still brings rain to the area tonight, the east winds slowly die off, and the low temperature only near 41 thanks to all the cloud cover.
It looks like the now, ever-present jet stream, will again be aimed towards the area and it also appears there will be several fronts or disturbances develop in the flow that will get pushed towards the east.  So tomorrow we are in a zonal, or west to east flow that pushes in another system with rain developing by the afternoon tomorrow, winds still southeasterly 5-10, the high near 50. Cloudy and rainy tomorrow night that starts to diminish around midnight, the winds southeasterly 8-12, lows near 39.
By Wednesday, a low pressure area quickly develops well off to the west that gets pushed eastward towards the Oregon/California border. This will give us some more rain by the afternoon and some easterly winds 10-15 gusting to 25, the high near 51. The rain continues Wednesday night, winds southeasterly 8-12, lows near 40.
The low pressure area is expected to turn northward as it get nearer to the coast and head towards Vancouver Island by Thursday, bringing us more rain and breezy conditions with winds easterly 10-15 gusting to 25 becoming southeasterly 14-18 gusting to 30 to 35 Thursday evening, highs near 54, still breezy and rainy Thursday night, lows near 43. As is always the case, it is difficult to say with certainty just how far off the coast these lows will track.  A little closer to the coast will give us increased winds while if it moves a little further west than the expected track, we see less impact.
It appears another front will push across on Friday, so more rain and winds are expected with highs near 55, lows near 43.
As for the weekend, well the models continue to show more low pressure areas developing and moving towards the coast that swinging northward, dragging fronts or disturbances across our area. This equals more clouds and rain Saturday and Sunday, highs near 53, lows near 41.
Some New Year's Fun Facts:
Did you know the earlies recorded New Year festivals in honor of the New Year date back to nearly 4,000 years, to ancient Babylon?
It turns out Old Lang Syne is a Scottish folk song that was made famous by Guy Lombardo in the late 1920s.
The most common resolution made each year is to get healthier. Of course, it is estimated that around 80% of these are abandoned by February.
The idea of a ball "dropping" to signal the passage of time dates back to 1833 when a ball was installed on top of England's Royal Observatory at Greenwich, allowing the captains of nearby ships to precisely set a vital navigation instrument.
In Miami, there's an orange that rises rather than a ball that drops. The 35-foot neon-lit Big Orange rises up on the side on the InterContinental Hotel, and fireworks launch when it reaches the top.
Eating black-eyed peas is a southern tradition said to bring economic prosperity in the coming year.
Also in Denmark, Danes stand on chairs just before midnight. An old tradition says they jump into the new year as the clock strikes 12.