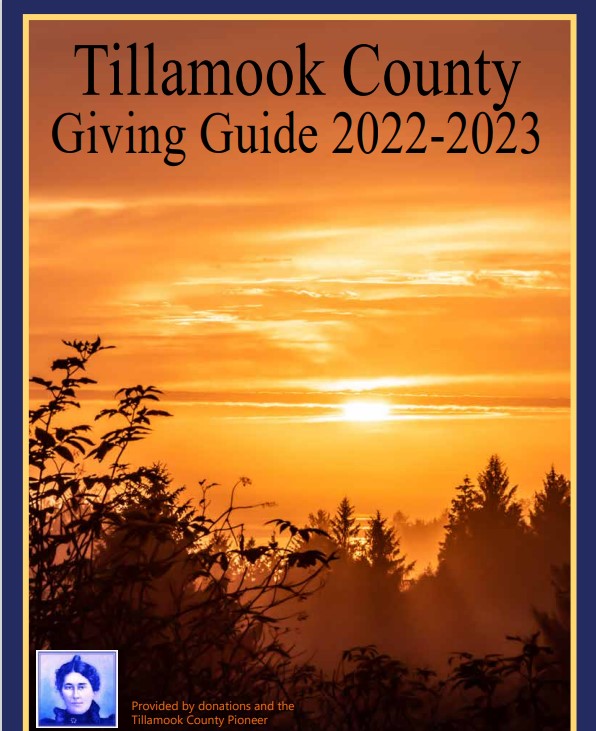 By Gordon McCraw, Meteorologist for the Tillamook County Pioneer
Tuesday, January 3, 2023
We kinda had a wet, drizzly day today with the weak system still draped across our area, then some rain moves in this evening, associated with a disturbance that moved up the old system.
Not much changes tonight, same as above but in reverse. Rain, becoming light rain or drizzle later tonight, east winds 5-10, lows near 38.
A look at this morning's satellite picture shows a developing low pressure area in the eastern Pacific, west of the Oregon/California border that is expected to move eastward and be off the coast tomorrow. This low will approach the south Oregon coast tomorrow but still we will see moisture wrap around the low, bringing rain here by tomorrow afternoon, winds westerly 4-8, the high near 49. Look for the rain to continue tomorrow night, east winds 5-10, lows near 40.
Thursday is looking rainy still as the low center west of southern Oregon slows, then starts to move northward along the coast towards British Columbia. The forecasting issue with this type of system is just how close will it actually be as it moves up the coast. If it shifts east some then the effects of wind and rain will be greater, if it shifts more westward then those effects will be less, especially along the coast. Then there is always the possibility it generates a secondary low pressure area, and where will that form, and where will that one go.
The bottom line, the coast will be rainy and breezy, especially in northern California and Southern Oregon, as the low approaches, slows, then moves north, spreading rain across the region as it moves to the north. The Gorge area into Portland could be windy as well.
So, Friday on, with the jet stream still pointing towards our area, you can expect more systems to develop and move towards the coast over the weekend, bringing periods of rain thru the weekend and into the start of next week. High temperatures will continue in the mid 50s, the lows down around 40.