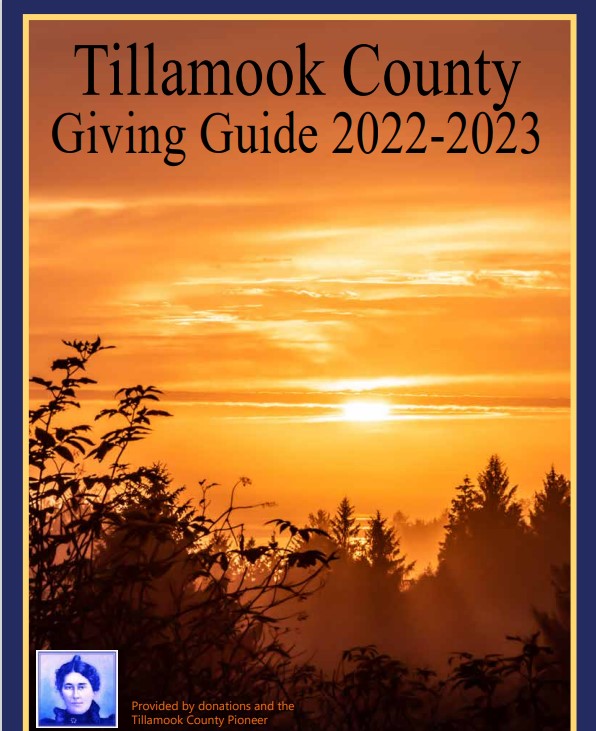 By Gordon McCraw, Meteorologist for the Tillamook County Pioneer
Wednesday, January 4, 2023
There have been some questions about the "Bomb Cyclone" that has spun up in the Pacific and is moving eastward towards the coast. If you recall, I mentioned yesterday that this was a developing low pressure area west of the Oregon/California border. The low is still expected to slow as it moves eastward and is expected to give northern California heavy rain, strong winds, dangerous seas and surf. The good news for us is that the low will slow, start to weaken, then by tomorrow, turn and move northward along the coast. It is expected to remain far enough offshore that we will be spared the severe impacts that northern California will see. One element that will affect us though is the fact that we have strong high pressure to our east and now a strong low pressure area to the southwest. This is causing strong easterly winds that will persist thru tonight and tomorrow into Friday when the low is finally to our northwest, west of Vancouver Island, still headed northward.
So, what impacts will we see, well, more rain today, maybe up to ½" for the day, and the winds continue to be strong from the east, 25-30 gusting to 45, decreasing some after midnight, easterly 20-25 gusting to 35, low temperatures tonight near 45.
The rain and winds will continue tomorrow, winds now southeasterly 25-30 gusting to 45, highs near 54, the winds again ease some overnight, becoming southerly 20-25 gusting to 35, lows near 45. Total rain amounts for tomorrow under 1".
Friday the low should be to our northwest, but we will still be seeing rain wrapping into our area, so the rain continues with southerly winds 15-20 gusting to 30, highs near 56. Rainy and breezy that night though the winds will be easing, becoming southeasterly 5-10 gusting to 20, lows near 44.
With the strong zonal jet stream pointed towards the coast still, additional disturbances and/or low pressure areas are expected to move across this weekend, giving us additional periods of rainy and breezy conditions, highs temperatures Saturday and Sunday around 52, lows near 43.
And next week, well, more of the same, mostly cloudy to cloudy with periods of rain, highs near 53, lows near 43.
One final thought, for the marine impacts from this strong storm, I would call the seas chaotic. The strong offshore winds will be blocked somewhat by the coastal mountains, but Gale Force winds are still possible with a chance of Storm Force winds also away from the coast. Add the near shore effects to the large westerly swells and you can see that the seas will likely be steep and hazardous. The highest seas are expected tomorrow, building to 20-25' before backing down Friday. Remember though, we expect additional systems thru at least the first half of next week. All this also adds to the Sneaker Wave hazards.
The only other concern is the strong easterly winds and their impacts on weaken trees from the previous storms and the saturated soils. We could see another period of falling trees causing blocked roads and power outages.