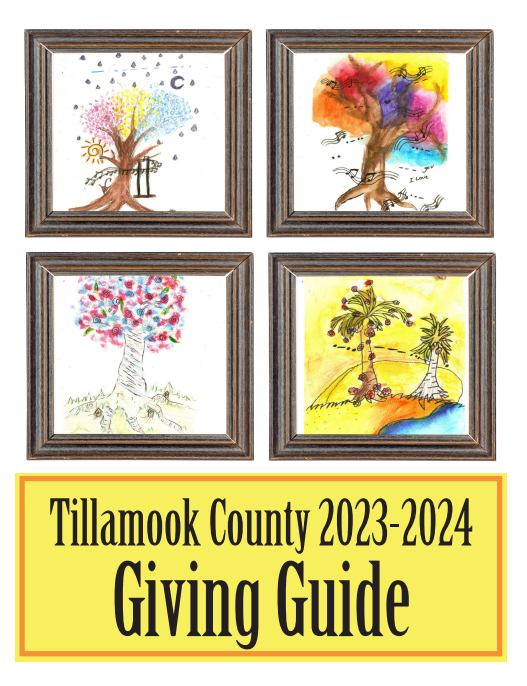 By Gordon McCraw, Meteorologist for the Tillamook County Pioneer
Friday, October 21, 2022
Weather
Today is the day of big change, and just like that, we go from summer to fall! We have a minor atmosphere river event that brought rain today and tonight until around midnight when the front moves across. Then we transition to showers with possible thunderstorms. Fortunately, the front is fairly quick so rainfall totals for today will only be in the neighborhood of ½ to around 1". The southwesterly winds will shift behind the front, becoming westerly 8-12 gusting to 25 though if a low pressure area develops on the front, as some of the models are now showing, the winds and rainfall totals could be higher, depending on when and where the low moves ashore. In either case, river flood is not a concern.
The showers and thunderstorms continue tomorrow, winds westerly 8-12 gusting to 25, the high only near 54, the activity will finally start to ease around midnight tomorrow and the winds slowly diminish, the low drops to a chilly 38 with patchy fog is possible.
Sunday will be the dry day as a ridge of high pressure moves across the area so partly sunny skies with westerly winds 4-8, the high near 58, then mostly cloudy Sunday night with an increasing chance of rain, the low near 42.
It looks like next week will be on the active side also. Monday and Tuesday look cloudy and rainy, then over to scattered showers on Wednesday into Thursday. High temperatures remain around the mid 50s, lows down around 40. And, the long range models continue to look wet after that!
Oregon Weather History
Well, if you think the temperature variations with the upcoming event are something, back in February 1933, a cold outbreak brought a surge of Arctic air into the state. The city of Seneca and in Ukiah, in northeast Oregon, both recorded the state's all-time record low temperature of -54 degrees F, that's right, minus 54 degrees. The next day it was nearly 100 degrees warmer when the high reached 45 degrees. Now that might just be considered extreme.
Well, you asked about snow, did you know that a snowstorm in January 1950, Tillamook had a total of 18.9" of snow; Portland Airport had 41" of snow and Timberline Lodge saw 224" of snow?